NBA Players React to Nipsey Hussle's Death, Pay Tribute to Rapper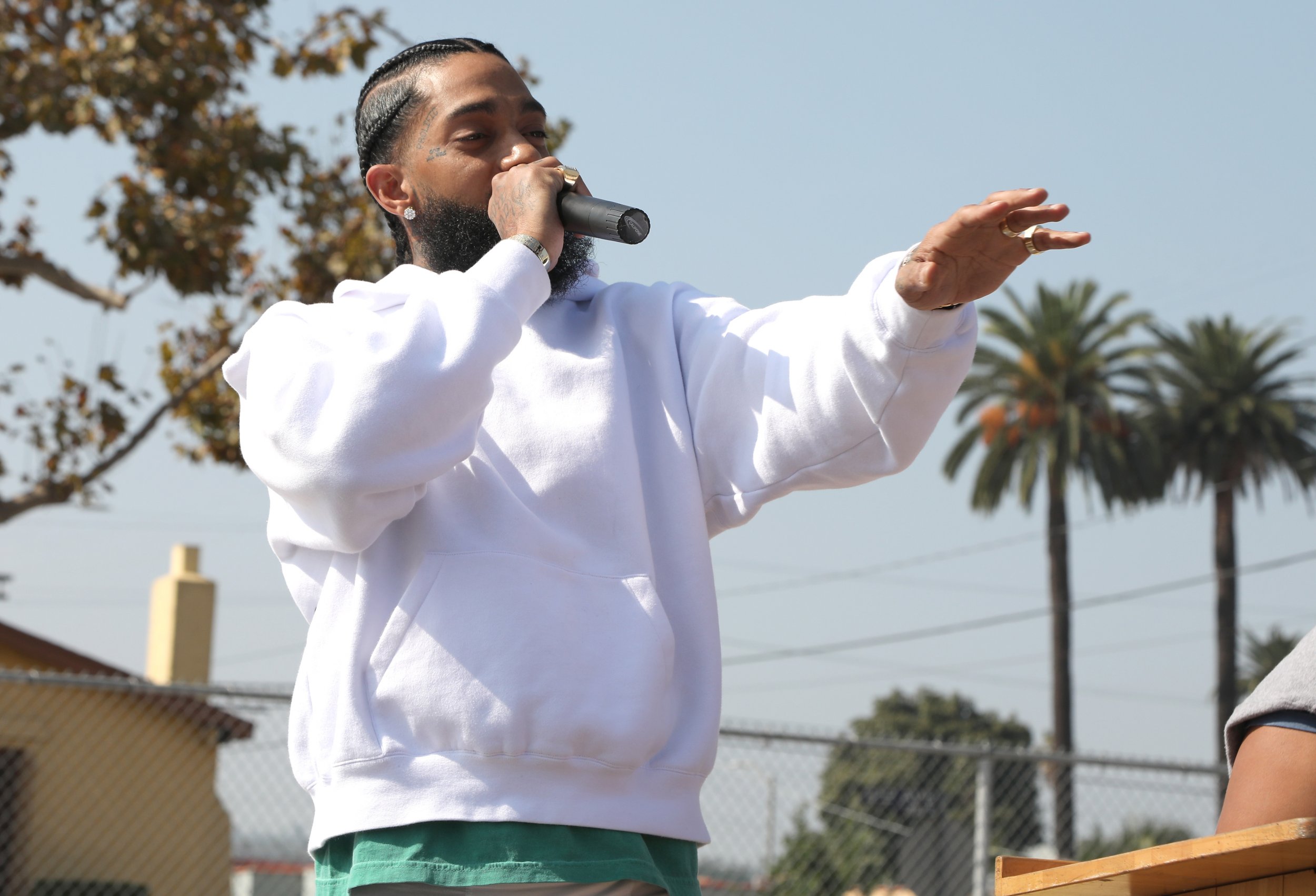 The NBA world paid tribute to rapper Nipsey Hussle after the Grammy-nominated artist was killed on Sunday.
The West Coast rapper was killed along with two other people in a shooting outside his Marathon Clothing Company on Slauson Avenue in Los Angeles.
The 33-year-old grew up in the city and was a regular at Staples Center, where he attended games of both the Los Angeles Lakers and the Los Angeles Clippers.
On Saturday, Hussle was in Anaheim to watch Texas Tech earn a spot in the NCAA Tournament Final Four by defeating Gonzaga.
LeBron James shared a picture of the rapper on his Instagram profile, explaining he had last spoken with Hussle only a few days ago.
"May your rest in Paradise Young King," the four-time MVP wrote.
"This one hurts big time."
The three-time NBA champion shared a similar message on Twitter.
"So, so sad man," he wrote.
The Lakers' official Twitter account shared a picture of the rapper, indicating the city was "mourning the loss of one of our own".
The Clippers, meanwhile, paid homage to the late rapper with a video tribute played in the arena ahead of their match with the Memphis Grizzlies on Sunday.
The organization shared a picture on social media of a Clippers jersey with Hussle's name hanging in the team's locker room.
Clippers guard Lou Williams was close to the rapper and explained he was yet to process the Hussle's death.
"I'm not even prepared to say anything publicly," he told reporters after the game, as per Andrew Greif of the Los Angeles Times.
"It's just rough, I haven't even been able to digest it."
The Golden State Warriors also honored the memory of the rapper by playing some of his tunes ahead of their home game against the Charlotte Hornets.
Speaking to ESPN, Warriors guard Stephen Curry explained Hussle's death was a tough blow to take for the entire community in Los Angeles, given the profile the artist had developed.
"I got to know him last year and had a great conversation about who he was as a person, what he stood for, what his message was, how he tried to inspire people, considering where he grew up," the two-time MVP was quoted as saying.
"And how he turned that into something extremely powerful and represented an entire city.
"It's tough, senseless crimes that don't need to happen. Especially with a guy that was doing what he was doing, definitely tough. It's one of those [moments] before the game, you try to just pay your respects the best you can. Send the love down there to his family.