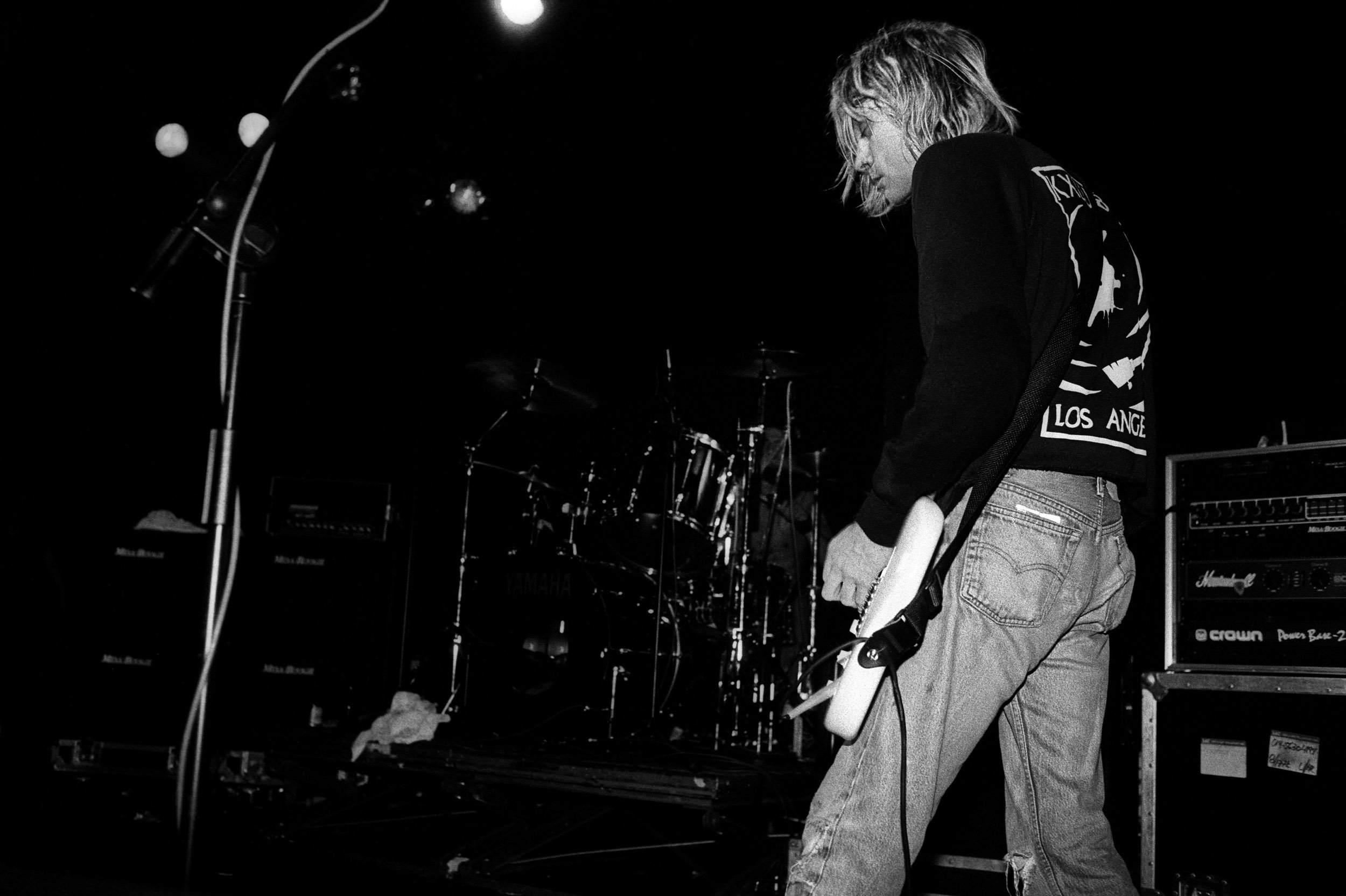 Early Nirvana drummer Chad Channing has presumably spent much of the past 22 years wondering why fate interfered with his close encounter with stardom. This week he suffered yet another indignity, thanks to the Rock and Roll Hall of Fame.
In an interview with CBS's Radio.com, Channing had expressed his excitement at being included when Nirvana is inducted in April. "When I told my daughter about the induction, she was super-excited for me," he said.
Only problem is, Channing, who left the band before the hugely successful Nevermind, isn't actually being inducted. He's just a guest.
The confusion apparently stemmed from an invite from longtime Nirvana manager Michael Meisel, who encouraged Channing to attend the ceremony and said there was a ticket for him. Only later was Channing forwarded a text message clarifying the terms of the invite: "Can you tell whoever looks after Chad Channing that he isn't being inducted…. It is just [post-1990 Nirvana members] Dave, Krist and Kurt."
When Channing left Nirvana, apparently on mutual terms, he was replaced by Dave Grohl, before the band broke big in 1991. But he performed on the 1989 debut album, Bleach—which has become a favorite among punk-rock fans who are less fond of Nevermind's poppy sheen—as well as the single "Love Buzz."
"Channing's not being included is a shame," Radio.com's Brian Ives said in an email. "It's not the same thing as the later-era members of KISS not being included. He played on their debut, which is universally accepted as a classic album. With KISS, you can argue that all of their classic albums featured the original lineup (although some might make arguments for later albums like Creatures of the Night or Revenge)."
Channing and his daughter might console themselves with the knowledge that those overlooked because of rock hall of fame snubs occasionally—and deservedly—seem to attract more attention than the inductees themselves. Or he can quietly continue bemoaning the circumstances that took him away from the most influential rock act of the past three decades.
Either way, we've reached out to Channing and will update if we hear back.