Nissan Introducing 23 New Electrified Vehicles by 2030, Launching New Batteries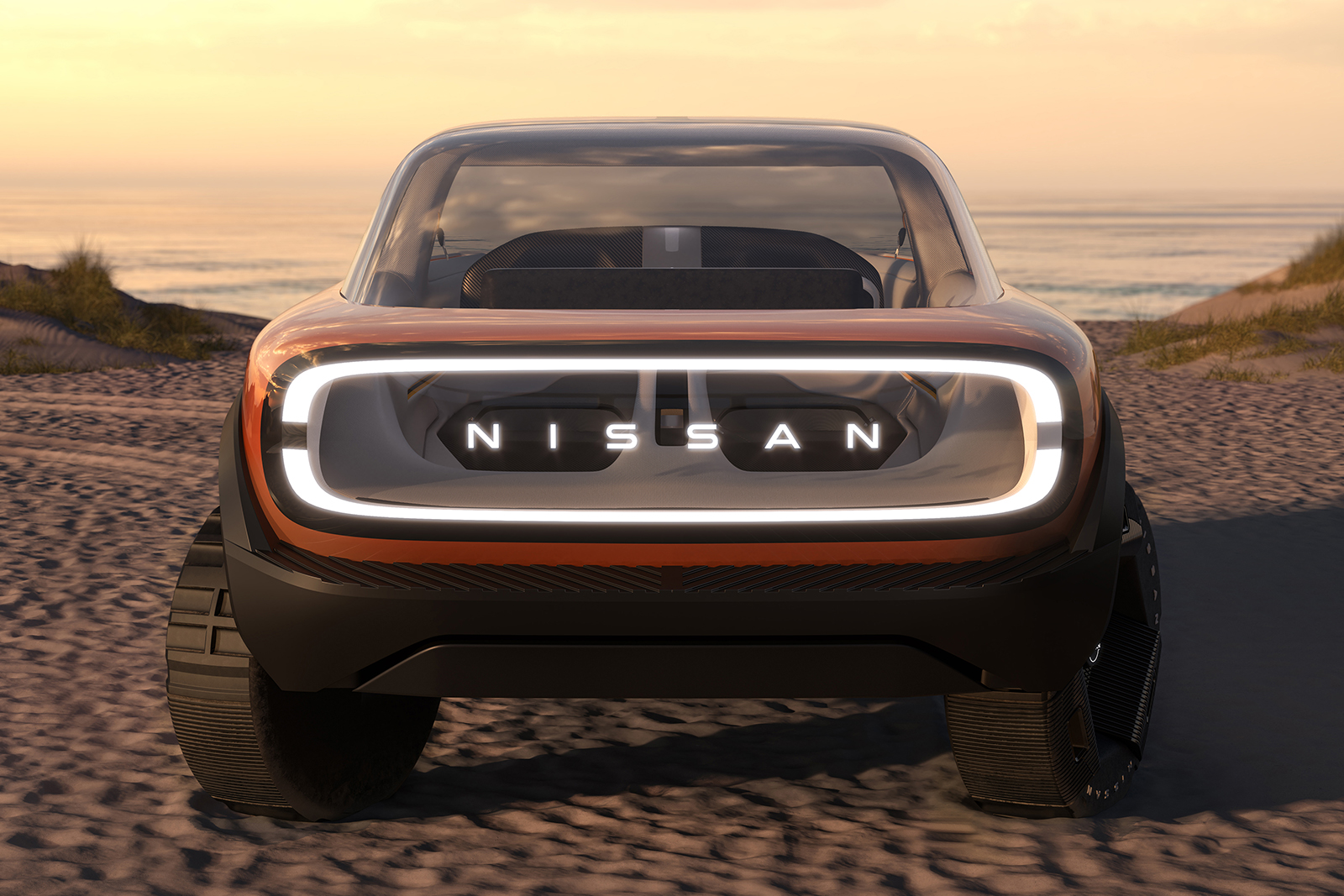 Nissan Motor Co., Ltd.'s new Nissan Ambition 2030 plan reveals the company's future electrified mobility plans. The company plans to deliver vehicles they say are "exciting" alongside technological innovations during that time.
These changes are slated to occur two decades before the company's goal of carbon neutrality takes hold in 2050.
"The role of companies to address societal needs is increasingly heightened," said Nissan CEO Makoto Uchida. "With Nissan Ambition 2030, we will drive the new age of electrification, advance technologies to reduce carbon footprint and pursue new business opportunities. We want to transform Nissan to become a sustainable company that is truly needed by customers and society."
Nissan plans to accelerate its lineup's electrification via a hefty monetary investment, committing the equivalent of a $17.6 billion USD investment over the next five years.
The automaker expects to introduce 23 new electrified models, including 15 new electric vehicles (EVs) by 2030, aiming for an electrification mix of more than 50 percent globally across its Nissan and Infiniti brands.
Twenty new electric vehicles and e-Power-equipped models are slated to arrive in the next five years.
Nissan intends for Europe to lead the way with electrified vehicles, making up 75 percent of its sales by 2026. In Japan the number is 55 percent. China and the U.S. have a 40 percent sales goal, with the U.S. slated to hit that target by 2030 rather than China's 2026 date range.
"To focus on increasing mix of electrified vehicles in China and Europe at a faster pace than in the US, reflects that regulatory, incentive and government pressures those regions are more aggressive than in the U.S. at the moment," Stephanie Brinley, at IHS Market told Newsweek.
"Since it will take time to build up the capacity to deliver these goals, focusing on the markets with more strict compliance issues first is smart. In addition, while consumer interest in EVs is growing in the US, there's still a long way to go to get consumer demand to support some of the more aggressive targets being announced by any number of automakers."
Nissan will continue to evolve its lithium-ion battery technology over the next decade, introducing cobalt-free batteries. This is projected to bring the cost of batteries down 65 percent by 2028.
The company's battery supply system will grow over the same time period thanks to new supplier partnerships. The company expects to more than double its capacity between 2026 and 2030, ending up with 130 gigawatt-hours of global battery production.
Solid state battery technology is expected to arrive at Nissan by that same year. A Yokohama, Japan pilot plant will be readied for the production of the cells as early as 2024.
Nissan expects new solid state batteries to lower charging times by a third.
The carmaker is well on its way to establishing new battery refurbishing facilities in Europe, which are slated to open in 2022. U.S. versions of the facilities will come in 2025.
Nissan will put the equivalent of $176 million USD toward charging infrastructure by 2026.
To support its efforts, Nissan plans to hire 3,000 employees globally while continuing to rely on collaboration across the Renault-Nissan-Mitsubishi Alliance to enable cost savings.