Nissan is recalling more than 800,000 vehicles in the U.S. and Canada due to a faulty brake light, which may not light up when the driver presses the brake pedal.
According to a recall report provided by the National Highway Traffic Safety Administration (NHTSA), the recall covers at least 807,376 Nissan Sentra models in the U.S. manufactured between 2016 and 2019.
The report states that the issue was caused by silicone-based grease in areas surrounding the brake light switch. The grease can cause oxidation around the switch "resulting in a silicon dioxide build-up," leading to an inoperative stop light switch.
"If this condition occurs, the customer may notice a malfunction indicator light (MIL) ON, the rear stop lamps may not illuminate and/or the engine may not start. Rear stop lamps not illuminating could potentially increase the risk of a rear end crash," Nissan wrote in the report.
According to a letter sent to the NHTSA from Nissan, owners of the recalled vehicles will receive an interim repair notification on April 7 and dealers will be notified on March 9.
The NHTSA directed Newsweek to the recall report after reaching out for comment.
According to the Associated Press, Nissan stated that it is not aware of any injuries or crashes caused by the issue noted in the recall.
"Owners of potentially affected vehicles will receive an interim notification beginning in April 2021," Nissan told Newsweek via email. "Once additional remedy parts are available, owners will receive a final notification letter asking them to bring their vehicle to an authorized Nissan dealer to have the remedy work completed at no cost to the vehicle owner."
In order to find out if your vehicle is part of the recall, drivers can use the Nissan website's recall lookup section.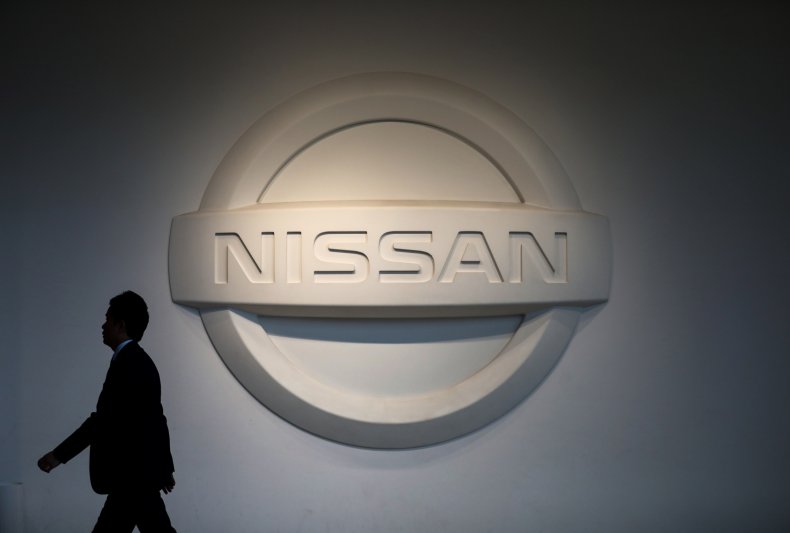 In the section, drivers will be prompted to enter their 17-digit Nissan vehicle identification number (VIN). After entering this number, the site will "quickly establish if there are any recalls specific to your Nissan."
The 17-digit VIN can be found on the car's lower left windshield and is also located on the car's registration card. The VIN is also sometimes shown on a driver's insurance card.
Additionally, drivers can also use the NHTSA website to search if their vehicle is part of the recent recall.
On the recall section of the NHTSA website, drivers will be prompted to enter the 17-digit VIN and will then be told if their vehicle is part of the recent Nissan recall.