Nissan Recalls Almost 400,000 Cars in U.S. Fearing They May Catch Fire, Including Maxima, Pathfinder and Murano
Car manufacturer Nissan has recalled hundreds of thousands of vehicles in the U.S., over fears a fault could cause fires.
Approximately 394,025 cars are part of the recall, according to documents Nissan Group of North America sent to the National Highway Traffic Safety Administration.
The four models affected in the U.S. include the 2015 to 2018 models of the Nissan Murano SUV, Maxima sedans from 2016 to 2018, and the Infiniti QX60 and Nissan Pathfinder SUVs, both made between 2017 to 2019. That includes 126,579 Pathfinders, 115,518 Muranos, 82,374 Maxima models and 69,554 of the Infiniti QX60.
The fault is present in the anti-lock brake systems. Nissan said the vehicles may have an inadequate oil seal. If the seal becomes worn, brake fluid could leak. Drivers will be warned if this happens. However, if they ignore the warning and continue driving "the brake fluid leak may potentially create an electrical short in the actuator circuit, which in rare instances, may lead to a fire," Nissan said.
The Japanese car giant said dealers would be notified on November 12 and owners of the defective vehicles will be told from December 2, 2019.
Owners will be instructed to park their vehicles outside. They must contact Nissan so they can be towed to a dealer if their anti-lock braking system warning light shines for at least 10 seconds.
"If the ABS [anti-lock braking system] warning light is illuminated, the dealer will replace the ABS actuator with a new design part at no cost to the owner," Nissan wrote in the defect information report.
In the summer of 2020 additional parts will become available, according to the firm, and owners will be asked to take their vehicles to a dealer for repair, at no extra cost.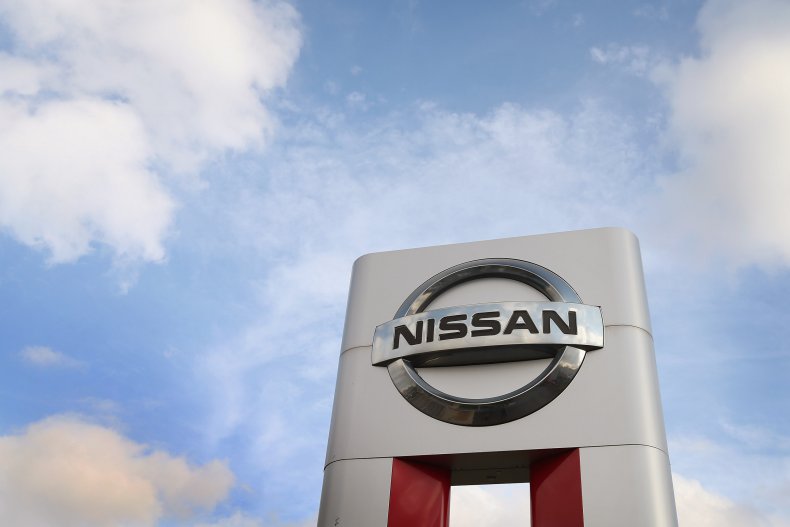 The cars were manufactured at Nissan plants in Canton in Mississippi, and Smyrna in Tennessee, the report states.
It is unclear if any fires have happened, or if anyone has been injured.
Last year, Nissan recalled 215,124 vehicles amid concerns they could catch fire due to a brake fluid leak, Consumer Reports reported. During that recall, Maxima models from 2016 to 2017, 2015-2017 Muranos and Pathfinders from 2017 to 2018 were recalled, according to Nissan.
In September this year, Nissan recalled 1.23 million SUVs and Sedans in the U.S. and Canada due to an issue with backup cameras, CNN reported at the time.
Nissan said the fault could cause accidents if the rear view images doesn't display properly.
A spokesperson for Nissan told Newsweek: "Nissan Group is committed to the safety, security and satisfaction of our customers and their passengers."
This article has been updated with a comment from Nissan.