Who is Nivine Jay? Woman Who Rejected Ben Affleck on Raya Dating App
A TikTok user has gone viral after sharing a video Ben Affleck sent her when they were matched on a dating app.
Nivine Jay shared the clip to TikTok on Sunday before it made its way to Twitter, where it has since exploded, prompting a huge reaction on social media.
"Thinking of the time I matched with Ben Affleck on Raya and thought it was fake so I unmatched him and he sent me a video on Instagram," she wrote over the clip.
The video then features the 48-year-old Batman actor asking Jay: "Nivine, why did you unmatch me? It's me."
Raya is a private, membership-based dating app and Page Six reports that Affleck has been using it since 2019.
Who is Nivine Jay?
Nivine Jay is an actress, model, and writer with a large social media following.
According to IMDB she has appeared in the films: The Donut Split in 2014 and Space Juice in 2021.
She also has acting credits as a Sorority Girl in 2014's Neighbors and in the Kroll Show in the same year.
Jay is also the author of a book titled Crybaby.
On social media, Jay boasts more than 16,000 followers on Instagram and more than 18,000 followers on TikTok.
Affleck mentioned using Raya in 2019, when he posted to Instagram: "HA, you got me. I'm dating," before opening up about a cause close to his heart.
"But let's be serious for a moment and talk about something that is actually important. I have been in recovery for over a year and part of that is helping out others. @themidnightmission is an incredible organization that helps those in need with housing, training, development and recovery," he added.
He then asked if Raya would join him in donating to the cause.
"I'm making a donation today because there are people battling addiction every day that don't have the resources and need they help. @raya, you in? Who else is with me? Click the link in my bio to donate," he wrote.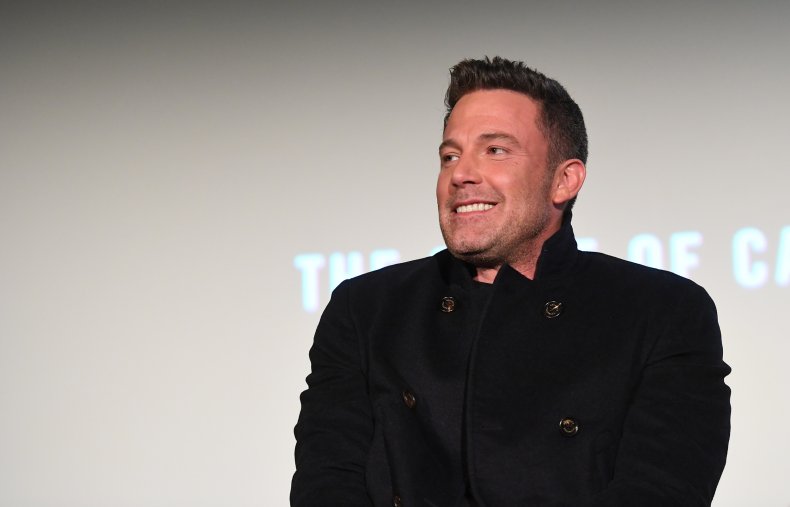 However, in a 2020 interview on Good Morning America, Affleck confirmed he was not using dating apps to find love after his split with Knives Out actress Ana de Armas.
"I know people who are on them and they have a fun time, but not me," he said at the time. "I would love to have a relationship that was deeply meaningful and one to which I could be deeply committed."