Nixon's Grandson Says Trump's 'Relatively Young' and 'Very Sharp' Amid 2024 Speculation
Richard Nixon's grandson Christopher Nixon Cox has said President Donald Trump is "relatively young" and "very sharp" amid speculation he could run again in 2024 should his last-ditch efforts to alter the election outcome fail.
Trump is continuing to refute the election outcome, despite network calls having tipped it in Joe Biden's favor, and making persistent calls of widespread irregularities and fraud—despite having not substantiated such claims thus far.
While Trump pursues his action against the results in several states, speculation has mounted that should his last-ditch efforts prove futile he might consider running again in 2024.
A person can only serve two terms as president, though these do not necessarily have to be consecutive.
"If President Trump ultimately does concede, I think there's a parallel to 1960. President Trump is relatively young, he's very sharp mentally and I think that four years from now, if the concession is done correctly, President Trump will be in a terrific position to run again, just like Grover Cleveland did, and to win another term as president but with Joe Biden in between," he told Fox News, referring to Cleveland having served as president in two separate terms between 1885 and 1889 then 1893 to 1897.
Nixon lost in his first presidential run in 1960, before then going on to run successfully in 1968.
"I think there's a great chance that president Trump can do that. He's had a terrific record and I think that people, just like with my grandfather in 1960 and even with George H.W. Bush in 1992 would say that, 'you know what, maybe we made a mistake, maybe we should continue with President Trump,' and I think that there's a historical analogy there that will serve him very well," Cox added.
"So I think a concession isn't necessarily the worst political move for him to make once the time is right for him to do that."
Cox previously spoke on Fox Business about his grandfather conceding in 1960 stating this "set him up" for running again, suggesting Trump doing so could potentially tee him up for 2024.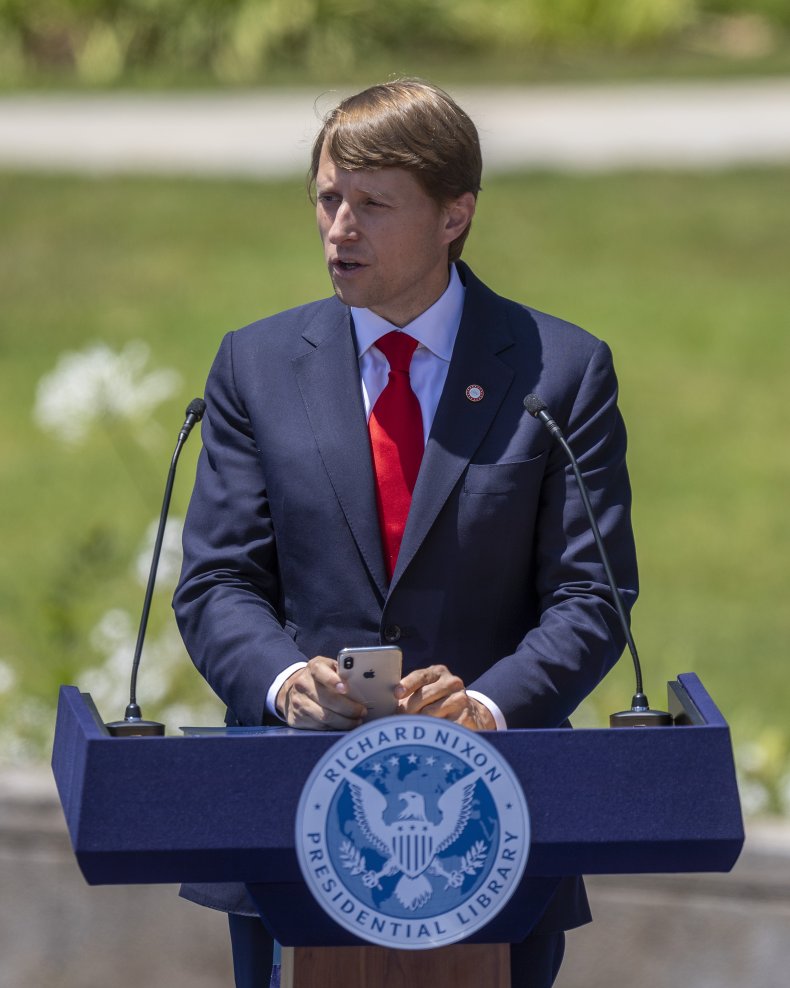 While Trump continues to insist he will be determined the election winner if only votes he deems to have been cast legally are counted, discussions of him potentially running for office again in 2024 have persisted.
His former adviser Steve Bannon said he believes the president would consider another run.
Meanwhile, polling indicated that should he want to do so he would receive backing from many Republicans.
Newsweek has asked for further comment from Cox through the Richard Nixon Foundation and also contacted the Trump campaign for comment on the remarks and speculation of a 2024 run.