NJ Billboard Calling Trump an 'Idiot' Removed After Criticism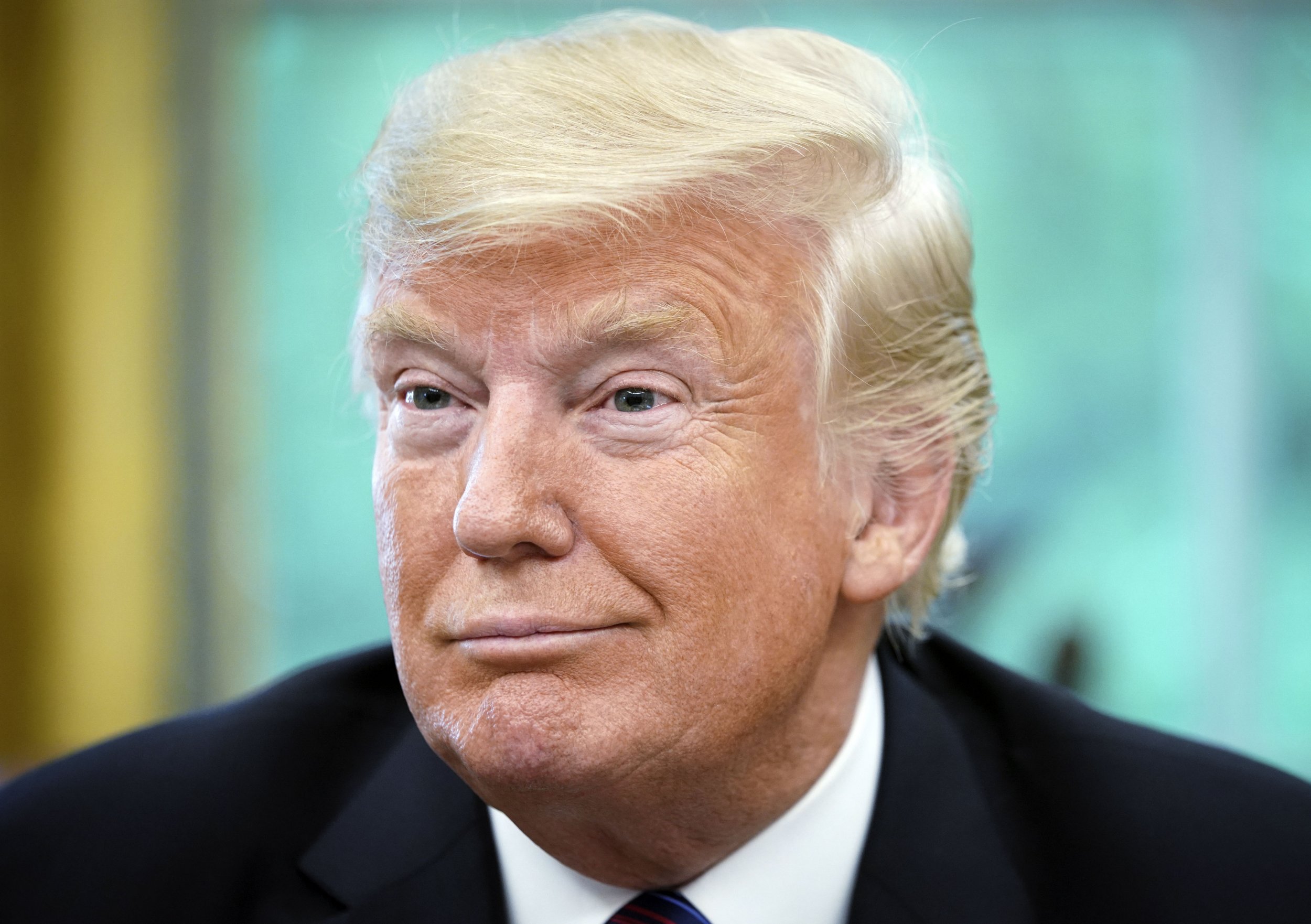 A billboard that was put up in Union Township, New Jersey, criticizing President Donald Trump was taken down after residents vocalized their outrage.
The billboard, which was paid for by political activist Neil Harrison, featured a picture of Trump next to the words "our leader the idiot" in all capitalized letters. Below the comment about the president was a teaser about an upcoming film and Harrison told Bill Spadea of New Jersey 101.5 that on Wednesday, the billboard was taken down.
Harrison explained that Outfront Media, which owns the billboard space, told him around 5:00 p.m. EDT on Wednesday that they were taking the billboard down and that was the final say in the matter.
"I was quite … agitated. I understand where they're coming from but my statement stands, 'I'm an American and I'm a business guy. I believe in honoring contracts,'" he told Spadea.
The contract, according to Harrison, was for the billboard to remain up for 30 days with the option to extend. Since the billboard was coming down before the agreed upon 30 days, the company offered to pro-rate his contract and give him back a portion of the fee.
Harrison said he doesn't plan on accepting Outfront Media's offer and has gotten his attorney involved. Newsweek reached out to Outfront Media but did not receive a response in time for publication.
The billboard went up in mid-August and Harrison told WPIX that he picked Union Township after he was unable to put any up in New York because the Metropolitan Transportation Authority has a strict policy against displaying strong political messages. The billboard was an attempt to promote his upcoming film called, "Our Leader The Idiot."
"The film deals with the fact that Trump is not really an idiot as he appears to be but looks deeper at him," Harrison told Patch.com. "He's a very manipulative kind of man. He's a master at it. Unfortunately, he has manipulated many people to believe what he says and what he says is, unfortunately, not only false it is just rhetoric."
Union Township received complaints about the billboards and in a post on Facebook, the town informed residents that while they take it "seriously," they have no authority over what a private company allows to go up on a billboard.
"I used to live in Union thank God I moved out. The town is a disgrace allowing a billboard to be put up [disrespecting] the president. I wonder what they would have said if that was a billboard about [former President Barack] Obama," one former resident commented.
Another woman wrote that it was an embarrassment to the town and wondered why they were allowing someone from New York to make Union Township citizens look like fools. The commenter added that the billboard is "completely outrageous and disrespectful of our federal government."
Not everyone was unhappy with the billboard though and one woman commented on the township's post that the billboard isn't offensive to everyone and another commenter suggested the billboard's image be put up all over town.
While the town didn't have any control over the billboard, Natalie Pineiro, Union Township's public information officer, told WPIX that the town believes in respect and common decency regardless of who a person is or what they believe in. She added they are "completely against" calling the president an idiot.