NJ Councilwoman Says 'Jew Down' Not a Hateful Term, but a Verb for Negotiating
The president of a Trenton, New Jersey, council earlier this month said her city's assistant attorney was able to get the most out of a personal injury claim against the city, as they settled at a lower amount because they were "able to wait her out and Jew her down."
Trenton City Council President Kathy McBride made the remarks during an executive session of the council on September 5, and later told the New Jersey Globe she could not elaborate on using the term because of laws that pertain to closed sessions.
"I am not at privilege to speak about anything at executive session per the law that governs executive sessions," McBride said. "It was an executive session and by the law I am not privy to speak on that per the law."
When later pressed to answer if she used derogatory marks in the closed session, she said she would not comment on "hypotheticals."
Then last weekend, councilwoman Robin Vaughn from Trenton's West Ward made remarks that showed support for McBride, saying the term "Jew down" was a verb meaning to negotiate fiercely, and in no way a hateful term.
"We really need to get a more acute meaning and understanding of 'anti-Semitic.' I believe her comment 'Jew down' was more in reference to negotiating, not 'I hate Jews,'" Vaughn said in a New Jersey Globe report published Sunday. "Inappropriate in today's PC culture absolutely, but to Jew someone down is a verb and is not anti-anything or indicative of hating Jewish people."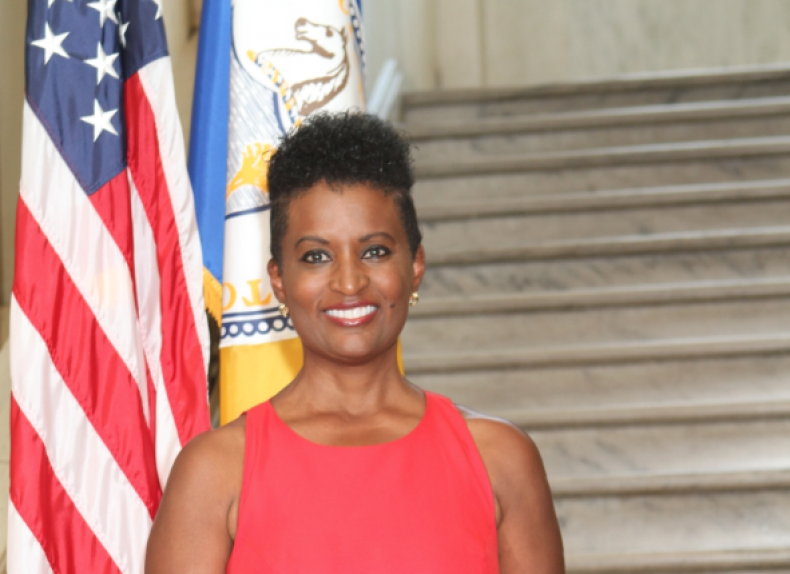 Vaughn said she did not exactly remember McBride using the term.
The origin goes back to when a Trenton resident filed a personal injury lawsuit against the city, and Trenton Assistant City Attorney Peter Cohen outlasted the plaintiff in negotiations for a lower settlement, costing the city less money.
After the remarks were made public, Trenton Mayor Reed Gusciora issued a statement rebuking McBride's remarks.
"As the Mayor of this City that encompasses diverse communities of racial, ethnic and religious backgrounds, I find this to be offensive," Gusciora wrote in an email obtained by The Globe. "This anti-Semitic remark, particularly about an attorney in our law department who happens to be Jewish, should have no place in our public discourse. I hope that after some reflection you would apologize for these remarks."
Robert Yudin is a former Bergen County Republican Chairman and former executive director of the New Jersey-Israel Commission who said the councilwoman's remarks were more insulting than the "Jew down" term itself.
"It's as vile and vicious an anti-Semitic statement as someone could make," Yudin said. "It's clearly an anti-Semitic trope and it can't be explained."
Yudin went on to blame President Donald Trump for creating an environment that fosters a rise in anti-Semitism in the United States, saying "It's America in the 1930s again."
"When you have a president who says there are good people and bad people on both sides, it's scary," Yudin said.