N.J. Councilwoman Says She Received Threat After Calling for More Diversity in Community
A New Jersey council member confirmed during a Tuesday night town council meeting that she'd received a threatening letter at her home.
Toms River Councilwoman Laurie Huryk, who is a Democrat, didn't read the letter aloud but described its content as both racist and disgusting, The Asbury Park Press reported.
"The divisiveness in this country has reached a frightening pitch," Huryk said Tuesday.
The letter is believed to have been sent to Huryk's home following the comments she made about the lack of racial diversity in Toms River during a June 23 town council meeting. At the time, she cited U.S. census data that showed Toms River is 82 percent white and just three percent Black.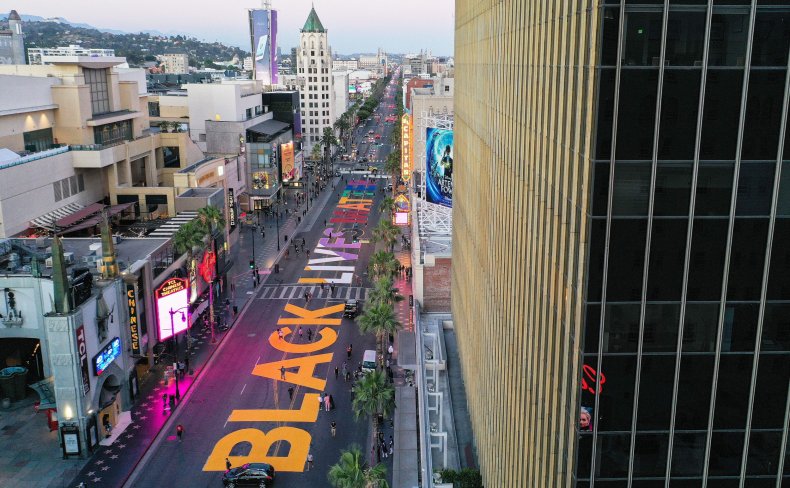 Statewide, white residents make up about 56 percent of New Jersey's population, while Black and Latino people account for 15 percent and 21 percent respectively, according to the U.S. Census Bureau.
Huryk's comments on the town's lack of diversity not only led to the letter she received, but a barrage of social media attacks calling the councilwoman an "idiot," a "disgrace" and a "racist."
"My words were twisted and my meaning misrepresented on social media, resulting in escalating hateful messages and voicemails … culminating in this disgustingly racist, threatening letter sent to my home," she said.
In 2019, Toms River UNITED (Uniting Neighbors in Town Everyday) spearheaded the town's first-ever "Around the World" festival, as a way of promoting diversity and introducing residents to different cultures.
"We had a Hispanic group, we had a Filipino group, we had a Muslim group, and we had an Irish group,"Huryk told Newsweek Thursday. "We were really for a lot of diversity."
However, she added that there were not any Black churches involved in the "Around the World Festival," and hopes to change that this year.
Huryk said her goal is not to change the population of the town, adding that she is merely seeking inclusion and unity in her community.
The councilwoman also said she has received tremendous support from the Toms River community since sharing news on Tuesday about the letter during the town council meeting.
"The feedback I have been getting is pretty positive," Huryk said, adding that she hopes to meet with other community leaders to solicit new ideas on diversity.