New Jersey Governor Phil Murphy stood by his decision requiring teachers to get vaccinated against COVID by October 18.
Murphy defended his stance in response to an op-ed published by the Star-Ledger that criticized his decision of not requiring school staff to provide COVID vaccination proof or get tested for the virus until next month.
"The problem is that he doesn't require school staff to show proof of vaccination or submit to any testing until October 18," according to the editorial, "more than a month after school starts – letting unvaccinated teachers roam the hallways until then, and even afterwards, offering them a testing option."
When asked on Sunday during an interview on CBS News' Face the Nation about using all means to protect staff and children against the highly transmissible Delta variant, Murphy said: "Well, I would just respond to say that we are. Period."
"Everyone in our school buildings will be masked. Students, educators, staff. No exceptions. Educators, as we sit here today, are already at a very high level of vaccination," he said. "We think that timeframe is a realistic one, and they will be required to have a vaccination and if not, be subject to multiple tests per week."
He hopes to bring back children in-person to school, adding that these steps will pave the way for a "safe environment."
In August, the Democratic governor announced that state workers at hospitals, corrections facilities, and assisted living centers must get vaccinated against COVID or submit to regular testing.
State facilities are expected to comply with this mandate by Tuesday and have plans to carry out regular COVID testing for unvaccinated workers.
"While reaching our statewide vaccination goal has so far dampened the impact of the Delta variant in New Jersey, some of our most vulnerable populations remain at risk of serious illness or death from COVID-19 primarily due to exposure to unvaccinated individuals," said Murphy in a statement in August.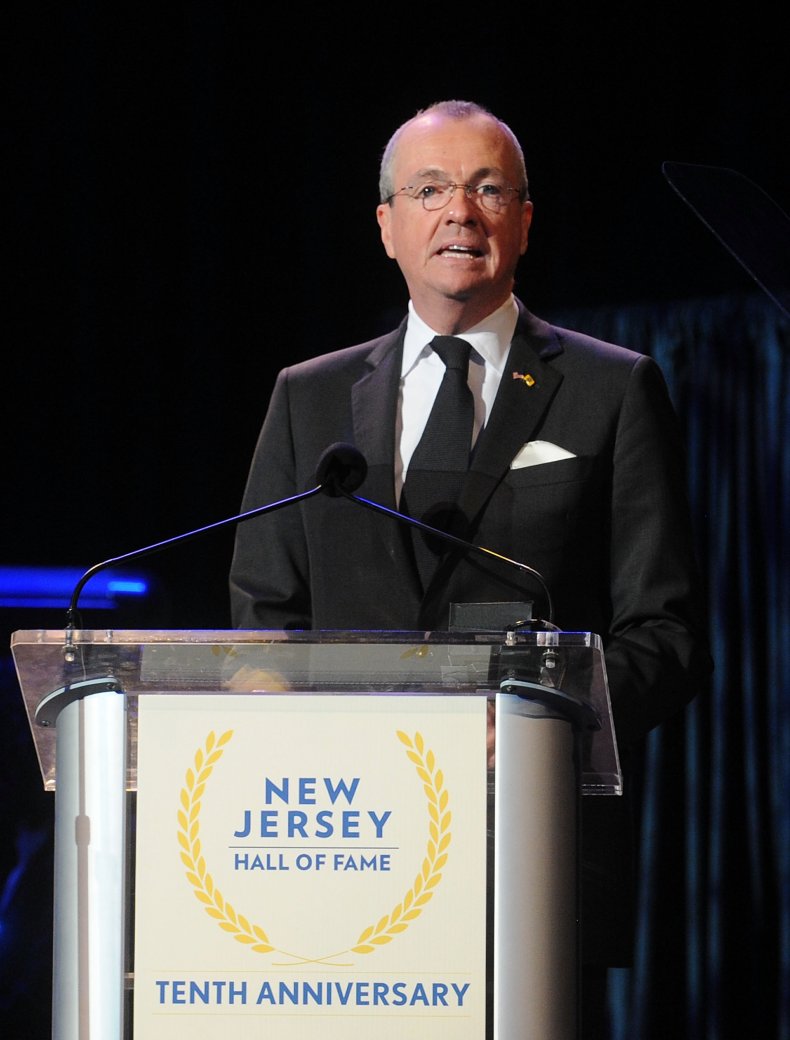 "We are taking this step today because it has been proven time and time again that vaccines save lives and are our way out of this pandemic. Individuals in health care facilities should have confidence in their caretakers, and this measure will help ensure peace of mind for those in higher-risk settings," he added.
Murphy also said that the state will take additional measures if the vaccination rate goal wasn't reached in those spaces.
Newsweek contacted Murphy's office for additional comments, but didn't immediately receive a response.
As of Saturday, New Jersey has a total rate of 10,907 COVID cases per 100,000. Over 5.6 million from the state's population are fully vaccinated against the virus as of Sunday, according to the state's Department of Health COVID tracker.