NJ Gov. Phil Murphy Urges Caution as COVID Cases Hit Numbers Not Seen Since January
New Jersey Governor Phil Murphy called for all eligible residents to get the COVID-19 booster shot following a recent surge as the state reported over 6,500 new cases Monday, approaching the same level as January, when cases reached a record high.
According to Mayo Clinic's New Jersey COVID-19 map, since the end of October, the average rate of positive tests has increased from 3.8% to 9.3%, with the fatality rate staying fairly steady at just over 2%.
During a news conference with Murphy, New Jersey Department of Health Commissioner Judy Persichilli said the surge was most likely due to the Delta and Omicron variants.
Murphy urged New Jersey residents to get vaccinated and encouraged them to continue wearing masks in places where they cannot verify that everyone has been vaccinated.
When addressing what people should do as holiday gatherings begin, he said to "use common sense."
Though the governor did not make any announcements on whether he would push to reimplement mask mandates and indoor capacity limits, he said it was a possibility if they could save lives.
Johns Hopkins University reported that New Jersey currently stands at over 1,345,000 confirmed cases since the start of the pandemic. Over 71% of the population is vaccinated.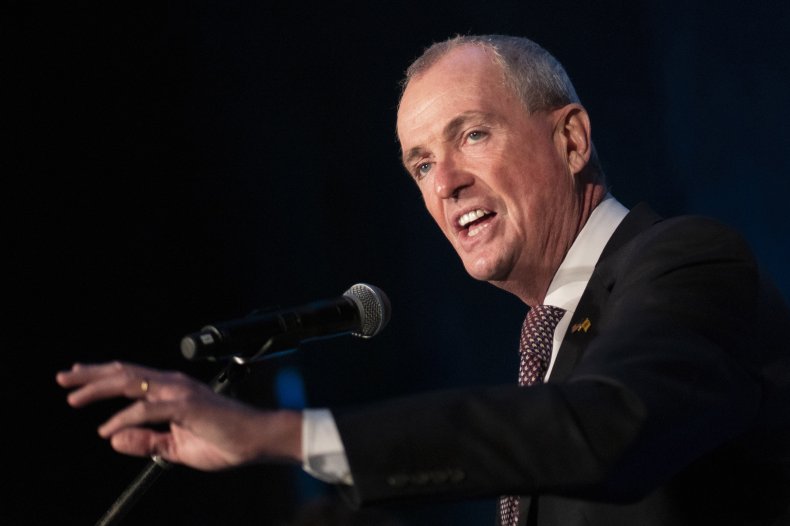 The Omicron variant, though, accounts for a small percentage of overall cases so far in the state, Persichilli added. In one hospital chain, about 13% of positive tests were Omicron, she said, which is in line with Centers for Disease Control and Prevention (CDC) expectations.
Over the past two weeks, the rolling average number of daily new cases has increased by about 2,394, an increase of nearly 66%, according to Johns Hopkins researchers.
Much about the Omicron coronavirus variant remains unknown, including whether it causes more or less severe illness.
Scientists say Omicron spreads even easier than other coronavirus strains, including Delta, and it is expected to become dominant in the U.S. by early next year.
Early studies suggest the vaccinated will need a booster shot for the best chance at preventing an Omicron infection but even without the extra dose, vaccination still should offer strong protection against severe illness and death.
Murphy, a Democrat, said that if the CDC changes its definition of fully vaccinated to include a booster shot, then the state would most likely follow suit. Under Murphy's orders, teachers, state workers and other public employees must either be fully vaccinated or undergo regular testing.
The Associated Press contributed to this report.