NJ Senate Sessions on Hold as Truck Driver Who Was Denied Gun Permit Stuns Democrats
Democratic New Jersey state Senate President Steve Sweeney postponed a Senate leadership caucus session planned for Thursday while virtually unknown Republican truck driver Edward Durr appeared poised to defeat him.
Durr has never held political office, but was leading Sweeney by over 2,000 votes on Wednesday night despite running a barebones campaign that included spending only $153 during the primary. Sweeney, the longest-serving New Jersey Senate president, announced that he was postponing a meeting to determine the leaders of the next Senate session earlier in the day.
"Due to the closeness of several State Senate elections, the leadership caucus scheduled for tomorrow will be delayed," Sweeney said, according to the New Jersey Globe. "The caucus will be rescheduled once the result of every Senate election is determined."
While Durr held a commanding lead, the election had not been called by late Wednesday night and neither candidate had declared victory or conceded. If the Republican outsider does defeat Sweeney, his victory would be one of the most surprising of several notable GOP wins during the off-year election.
The $153 that Durr spent to secure the GOP nomination reportedly included about $66 spent at drinks and donuts at Dunkin. Durr estimated to Politico that less than $10,000 was spent on his candidacy overall, a small amount for a high-profile statewide office.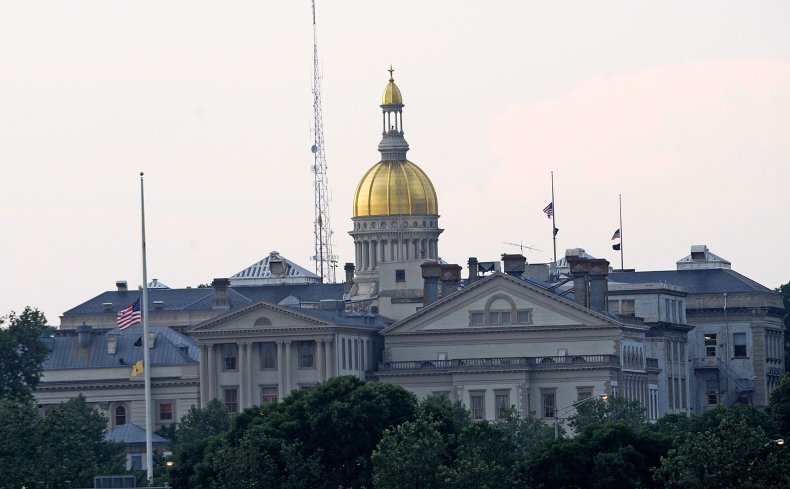 Durr, who has worked as a truck driver for the past 25 years, previously ran an unsuccessful campaign for a New Jersey General Assembly seat in 2019. He said that he was motivated to run for Sweeney's state Senate seat in 2021 by anger over being denied a concealed carry gun permit during an August interview with conservative commentator Elizabeth Nader.
"I was told flat-out by the local sheriff, 'Don't even bother.' And that kind of angered me," said Durr. "I've never been arrested and I couldn't get a concealed carry? ... That really angered me, so I looked into what can you do to get into politics."
After the surprising election results poured in, Durr admitted that he knows little about politics and will likely need to learn on the job if he is declared the winner. Durr said that his lack of knowledge would "the key factor" to his early days in office during a Fox News interview on Wednesday.
"I really don't know," Durr said when asked about his potential first actions after going to work at the Trenton, New Jersey State House. "That's the key factor. I don't know what I don't know. So, I will learn what I need to know... I'm going to guarantee you one thing: I will be the voice and people will hear me."
"If there's one thing people will learn about me, [its] I've got a big mouth," he added. "And I don't shut. When I want to be heard, I will be heard... I will be that voice for the people."
Although Sweeney, currently the second-most powerful New Jersey state official, looked likely to lose on Wednesday night, Democrats escaped what might have been an even bigger loss when incumbent New Jersey Governor Phil Murphy narrowly defeated Republican Jack Ciattarelli in a closer-than-expected contest.
Newsweek reached out to Durr and Sweeney for comment.