N.J. State Senator Wants Twitter Apology for Suspending Account Over Mandatory Vaccine Post
New Jersey State Sen. Declan O'Scanlon said on Sunday he wants Twitter to apologize for temporarily suspending his account on Saturday.
O'Scanlon said he was notified Saturday morning his account was suspended for a tweet questioning whether governments should force people to be vaccinated against COVID-19. He said his account was offline for about 12 hours until he agreed to delete the message.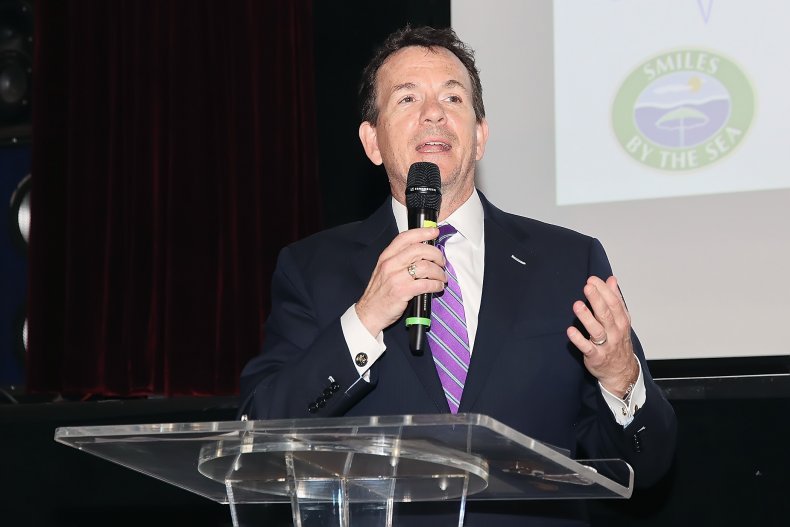 Though the Republican lawmaker had the ability to appeal the decision, he said in an interview with NJ Advance Media he felt the process would only drag out his suspension. He also told the outlet his post expressed a "reasonable opinion," and "I'm not tweeting crazy crap."
The since-deleted message in question came from June 25. In it, O'Scanlon wrote: "Given that we have crushed Covid with combination of natural immunity and voluntary uptake there is no reason anyone should be compelled to take the vaccine. Restrictions/mandates/vaccine passports all uncalled for."
O'Scanlon's tweet also included a link to an article from The Daily Mail that questioned whether people under the age of 18 should be forced to receive vaccinations.
Twitter spokeswoman Nikki Kria responded to NJ Advance Media about the state senator's complaint. The website quoted an email from Kria as writing O'Scanlon's tweet violated their "misleading information policy," which bans "false or misleading information about COVID-19 which may lead to harm."
The New Jersey GOP condemned Twitter's actions on its own Twitter account. It featured a statement on Saturday from New Jersey Republican State Committee Chairman Bob Hugin, who said the following about the suspension of O'Scanlon's account: "This appalling suppression of free speech is an assault on our democracy, and is as unacceptable as it is un-American."
"In expressing opposition to mandatory vaccine passports, Sen. O'Scanlon gave voice to the many New Jerseyans who have legitimate concerns about privacy and civil liberties by being required to show proof of vaccination to participate in everyday activities," Hugin added in the statement.
O'Scanlon told NJ Advance Media he and his family are vaccinated. He also stated he's worked to expand vaccine access in Monmouth County—the area he represents—especially for teachers.
He said with the infection rates going down in New Jersey, residents who are hesitant to receive the shot should be free to make their own choices.
"Unless they're [vaccine-resistant people] impacting the rest of us, it's none of government's business what these people want to do," O'Scanlon said. "They want to take that risk, and their action puts nobody else at risk, then government should shut up."
According to federal data, New Jersey has one of the highest vaccination rates against the coronavirus in the nation, with almost 70 percent of adults fully vaccinated.
Newsweek contacted State Sen. Declan O'Scanlon for further comment but did not hear back in time for publication.