No. 3 Gonzaga Upsets No. 1 Duke, 89-87, in Maui Invitational Championship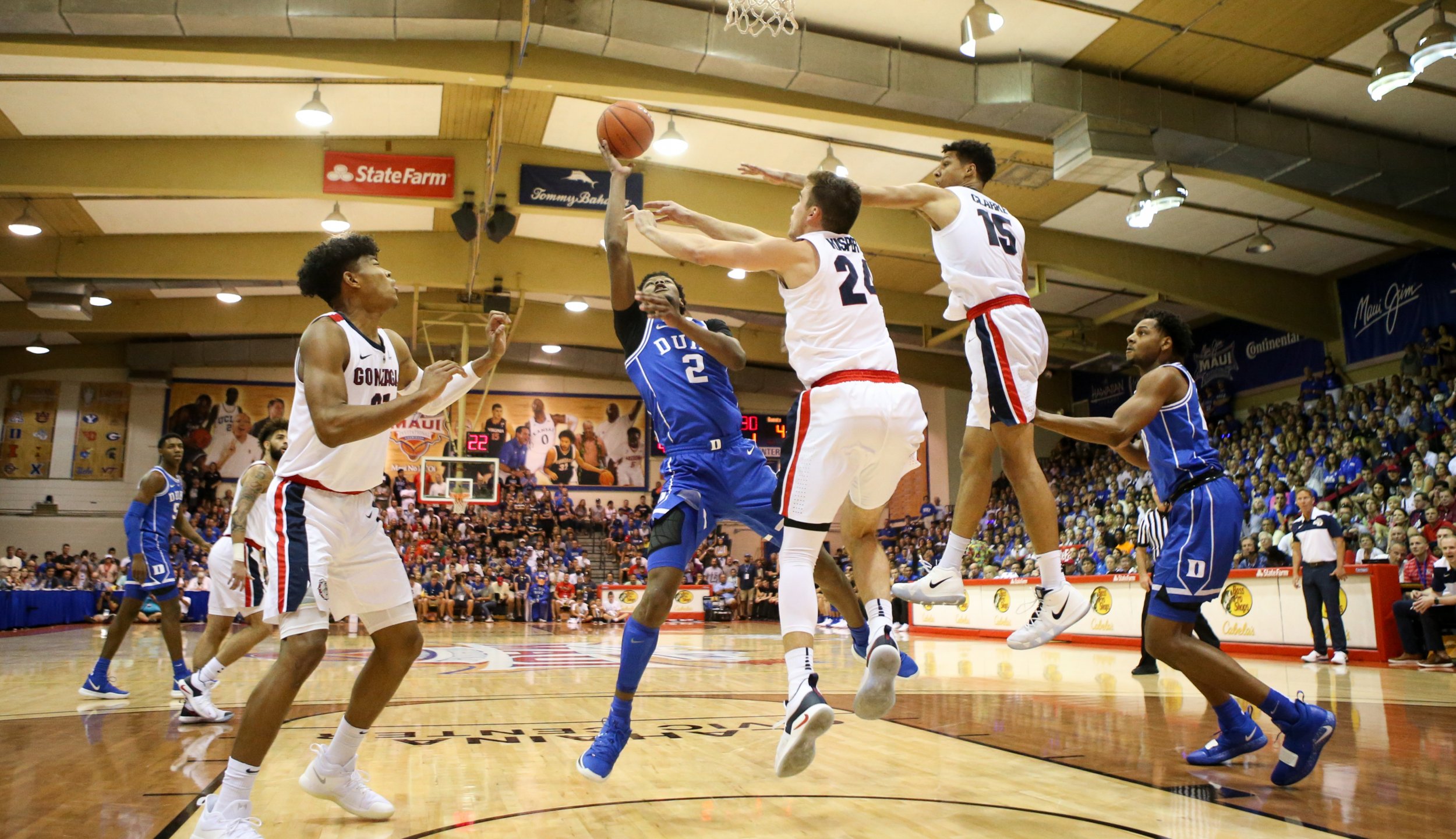 No. 1 Duke has experienced its first loss of the 2018-19 season.
The Blue Devils were upset by No. 3 Gonzaga, 89-87, during the Maui Jim Maui Invitational championship on Wednesday night.
Duke trailed by 16 in the second half before putting together a big run with several dunks and drives to the basket. Gonzaga pulled back ahead after a layup by junior All-American Rui Hachimura broke an 87-87 tie with 1:17 remaining in the game.
The Bulldogs managed to hold their lead, despite missing their final four free throws, setting up Duke for a final shot. However, Brandon Clarke blocked RJ Barrett's attempted drive to the basket to earn the victory.
Hachimura led the Bulldogs with 20 points, seven rebounds, five assists and three blocks. Clarke recorded 17 points, six blocks, five rebounds and one assist.
Barrett and fellow freshman Zion Williamson combined for 45 points. Barrett recorded 23 points, seven rebounds, three assists, one block and one steal. Williamson finished with 22 points, 10 rebounds, four blocks, two assists and two steals.
Gonzaga's win marks the first time it defeated a No. 1 overall team and ended Duke's 17-game winning streak on the Valley Isle during its second Maui Invitational championship.