No, Annabelle the Haunted Doll Did Not Escape From the Warrens' Occult Museum
Fellow paranormal buffs, it's now safe to take the extra locks off your door and stow away your bedside weapons. The ultra-haunted doll Annabelle did not escape from the Warren's Occult Museum, even though the Internet seems convinced she's running wild on the East Coast.
In fact, Annabelle hasn't lived in museum for quite some time. The museum closed due to zoning violations, and the artifacts are now in the possession of the Warrens' son-in-law, Tony Spera.
But that's not common knowledge to the easily-spooked, and when someone heartlessly changed Annabelle's Wikipedia page on Friday morning to indicate that she was missing and on the loose, the internet went a little bit crazy.
If you've never heard of Annabelle, you're in the minority. She's a globally-known, "real-life haunted doll", if you believe in that sort of thing. Two young women were the first owners of Annabelle, and after the doll was seen moving throughout their apartment, even leaving written notes, they sought the help of a psychic.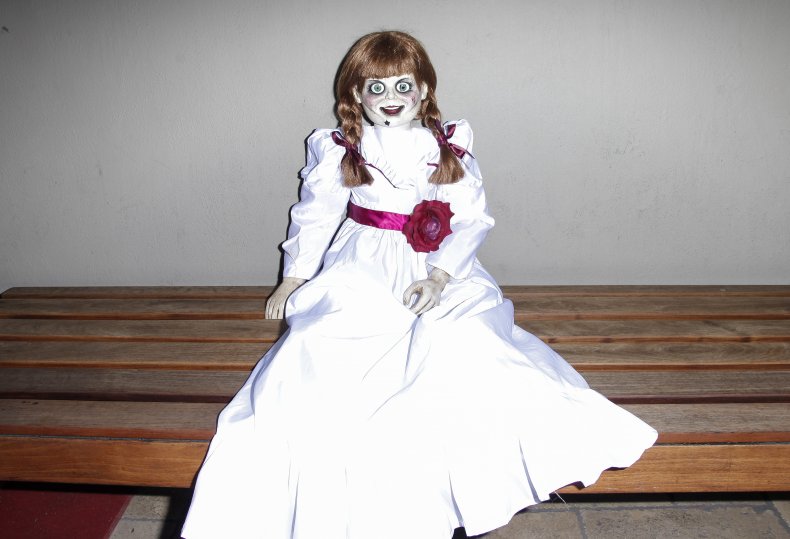 Annabelle, for some time, convinced even paranormal experts she was a young girl's spirit attached to the doll. But it turns out the spirit in the doll is actually a demonic spirit pretending to be a child. The doll allegedly even tried to kill the girl's friend, Lou, by strangling him.
After so many odd, terrifying encounters, Ed and Lorraine Warren were called in to investigate. It's courtesy of the infamous (and largely suspect) ghost hunters that we know anything about the doll's history. The now-late paranormal legends took ownership of the doll, who currently resides in a glass enclosure in their museum, The Warren Occult Museum in Monroe, Connecticut. Even on their first car ride with Annabelle, the Warrens alleged they were put in serious danger when the doll caused the car's brakes to fail.
Despite the seriousness of the potential "escape", Twitter is full of hilarious memes about Annabelle's possible escape. Here are some of our favorites, including genius mentions that 2020 is too crazy, even for a demonic spirit to enjoy.
If you're looking for a little more Annabelle content after today's scare, the 2014 film Annabelle is a good place to start. Connected to The Conjuring series, all of the dramatized horror films are inspired by real-life stories that Ed and Lorraine Warren investigated and researched throughout their career.
Newsweek reached out to Annabelle's current owner, Tony Spera, for comment on Annabelle's current safety. We'll update this article if we hear back.