No, 'The Bachelorette' Isn't on Tonight, But It Will Air Before The End of the Week
There's a good chance you just sat down on your couch with a glass of red wine and flipped to ABC in hopes of avoiding election news for some more entertaining drama. Unfortunately, The Bachelorette isn't on Tuesday night. Yeah, even Chris Harrison wants you to pay attention to who is going to be the next President.
A delay in the Bachelorette story really couldn't have come at a worse time. Tayshia Adams is slated to take over the series this week, and viewers just got the first look at the new Bachelorette in the literal last seconds of last week's episode.
But the good news is this week won't end without some new Clare Crawley content, and the eventual Adams takeover. The Bachelorette is scheduled to premiere on Thursday night instead of Tuesday, so fans of the dating reality show only need to hold their breaths for two more days.
The Bachelorette social media accounts announced the change in schedule with a "video call" from host Harrison. He began the message with an "I told you so" note about this season truly being the most dramatic season ever.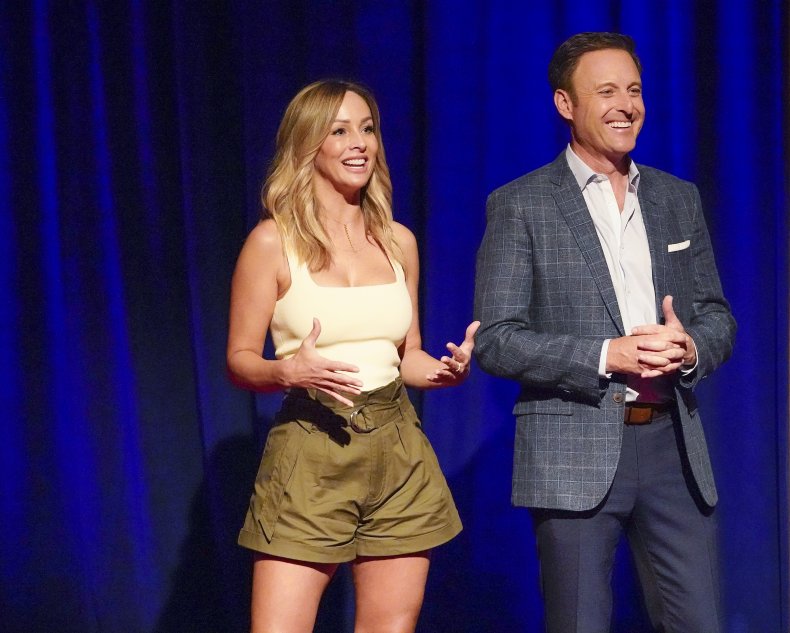 You can expect The Bachelorette to come back Thursday night at its normal time, 8 p.m. ET on ABC. Then, the following weeks will see the show returning to its Tuesday timeslot. If you're just tuning in now, The Bachelorette already shifted from Monday to Tuesday nights due to the COVID delay in filming, and the fact that the show is now sharing the week with Dancing With The Stars.
So far on this season, Crawley has handed out the roses. She's had three episodes that revolved around her love story, which is already accelerating at an alarming pace. Crawley is undeniably attracted to Dale Moss, a former NFL player and model, and it seems to be reciprocated. The other men on Crawley's season have shown irritation and disappointment in Crawley's behavior.
Last week, Crawley and Moss snuck away from a group date for over an hour, according to the other men. In that time, viewers saw the pair getting intimate in Crawley's bedroom. It wasn't until one of the brave, other men knocked on the door that Crawley was pulled back into the other conversations.
Teasers for the next episode show Crawley sitting down with Harrison, Moss and the Bachelorette production team. Apparently, the conversation will lead to her exit. Adams is expected to begin her own journey with most of the same men Crawley met (plus a few new hopefuls) either at the end of Thursday's episode or during the following week.