The No Ban Act: Why We Plan to Make Moves like Trump's Muslim Ban Illegal | Opinion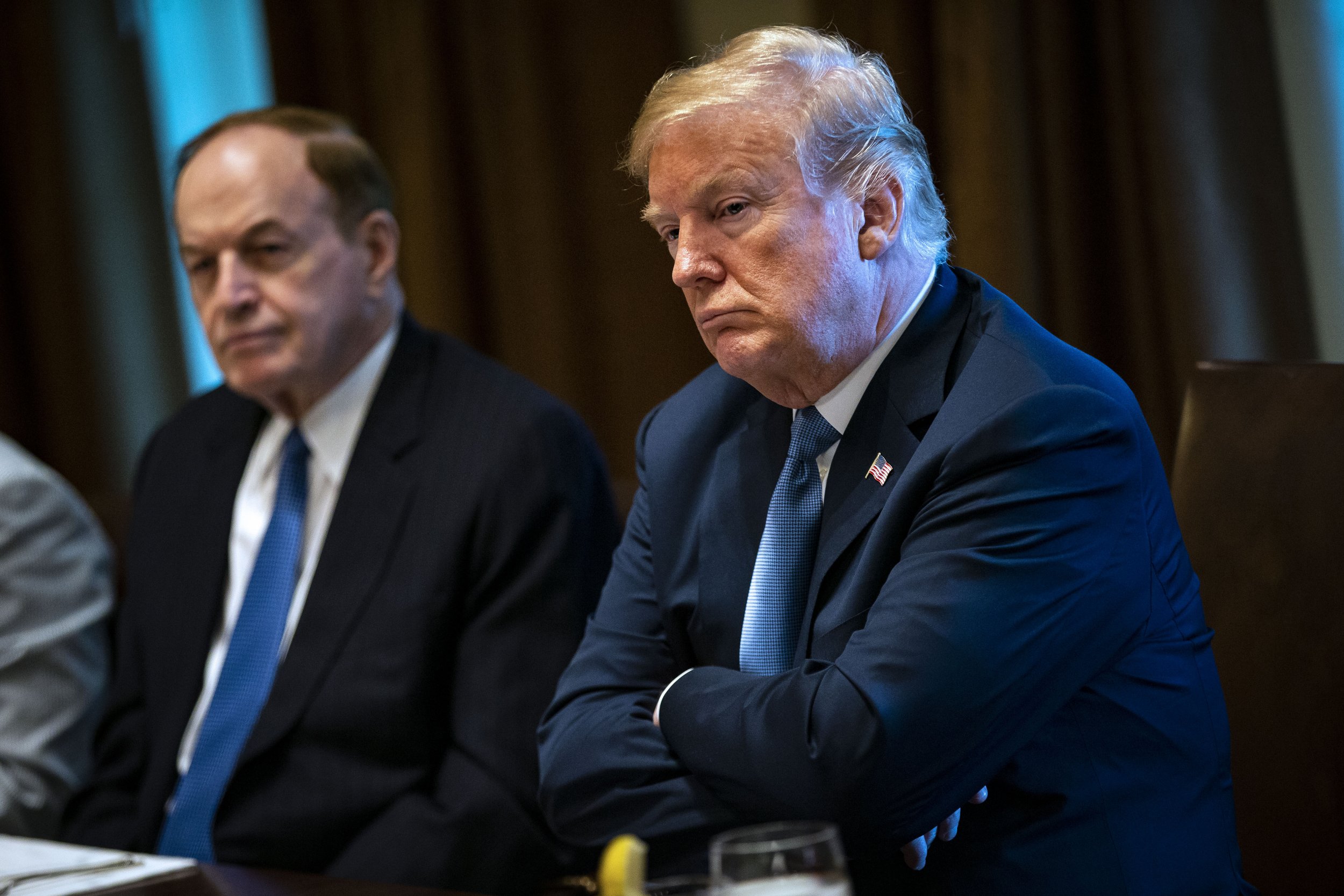 When Syrian President Bashar Al-Assad hit his town with a nerve gas attack in 2013, Amin knew he could not stay there anymore. So, like millions of Syrians before him, he fled his home, ending up in a refugee camp halfway around the world where he met and married his wife, and had a baby girl – just one of an entire generation of children born without a state.
But Amin's family had a real prospect for a better life. It was because a Delaware church, mosque, and Jewish relief group worked together to raise the money so that Amin's family could have a real home in Delaware. The groups secured an apartment, clothes, and furniture for the family. Everything was ready.
Vetted through the most exhaustive background check system in the world for refugees, this family was ready to start their new lives in the United States, and Senator Coons was eager to welcome them to his hometown. All they were waiting on were the plane tickets.
Then came President Donald Trump and his bigoted campaign calls for a "total and complete shutdown of Muslims entering the United States." His intentions were as unambiguous as they get. The policy was little more than an attempt to use fear to divide Americans by labeling all Muslims as terrorists, a dangerous and mean-spirited lie. It's no wonder such an obvious act of prejudice was struck down by the courts, but not before creating chaos across the country.
In Los Angeles, the day after the order went into effect, and before a court could block it, Rep. Chu received a call from immigration lawyers that about 50 Iranians who held green cards were detained at Los Angeles International Airport and was there anything she could do? What she found once she arrived was a disaster. The Muslim Ban was so rushed and ill-conceived that even those Transportation Security Administration employees tasked with implementing it didn't know what they were supposed to be doing. The result was that scores of Muslims and travelers with a legal right to be here were being held without food and blocked from their attorneys. When Rep. Chu managed to get Customs and Border Protection on the phone, they hung up on her. It was clear this policy was designed to be painful, not effective.
Eventually, the Supreme Court ruled that a revised version of this policy was constitutional. But they never ruled that it was good policy. Just as it was constitutional but wrong when America passed the Chinese Exclusion Act that blocked immigration from China and forced people like Rep. Chu's grandfather to live as a second-class citizen. Just as it was constitutional but wrong when a boat full of European Jews fleeing the Holocaust was turned away from our shores because of an unfounded fear that they could be spies. Time will tell whether Hawaii v. Trump will someday join Korematsu v. United States, the overruled Supreme Court decision upholding Japanese internment, in the dustbin of history.
Today, we look at those incidents with shame. Congress, at Rep. Chu's urging, even issued an expression of regret for the Chinese Exclusion Act, and Sen. Coons cosponsored a bill honoring Fred Korematsu's courage. But here we are, committing the same sins again. The pain extends from refugees on distant shores to Americans senselessly separated from their families. Husbands and wives are forced to live apart because of this ban. Children are afraid to visit a dying parent because they might not be able to return. Relatives have to miss funerals and weddings.
This is why we came together to introduce the NO BAN Act. This bill, which now has almost 100 cosponsors in the House and Senate, would repeal all three versions of President Trump's Muslim Ban and reclaim some of Congress's authority over our immigration laws. If a president wants to ban a group from the country, they would need to demonstrate that there is an actual legitimate reason for it and credible facts to support it. This justification is key because Trump's Muslim Ban is built on fear, not credible facts.
People like Amin and his young family are not a threat to the U.S., and our own government confirmed as much when it finally issued his family their visas. Rather, since coming to the United States, Amin's family has been an asset. Amin graduated at the top of his class from Delaware Technical Community College's JAVA program. He is employed as a software engineer and working with his colleagues to lead an educational field readiness program that is accessible for others seeking to work in the higher levels of the IT field. Still, Amin feels the impact of the President's ban. His mother, a refugee in Northern Iraq who is very sick, is barred from visiting her son in the United States.
We're not going to wait for our children to have to apologize for our misguided policies today. It's time for policies that reflect the best of America, and the NO BAN Act will put us on that path.
Congresswoman Judy Chu (D) serves as the U.S. Representative for California's 27th District. Chris Coons (D) is the junior United States Senator from Delaware.
The views expressed in this article are the authors' own.​​​​​