No, Big Tech Isn't Censoring Anti-Abortion Content—Just Look at the Data | Opinion
Earlier this month, at an event lauded by the Trump administration as a "social media summit," a group of right-wing media firebrands and conspiracy theorists gathered at the White House to air their grievances. Chief among them: alleged censorship of conservative views by tech giants, most notably Facebook and Twitter.
"We're joined by someone affected by this troubling bias very, very much," President Donald Trump told the crowd on July 11. "Lila Rose."
Lila Rose is founder and president of the anti-abortion group Live Action, which boasts of having the "largest and most engaged online following in the pro-life movement." Rose herself wields a sizable social media presence, with more than 200,000 Twitter followers of her own.
Taking the podium, Rose echoed Trump's remarks, complaining of a "double standard and bias" in how tech companies and social media platforms treat conservative content. She alleged that Live Action content has been censored or intentionally suppressed on a number of platforms, including Pinterest, YouTube and Twitter.
Such claims of rampant anti-conservative censorship may animate supporters and drive fundraising campaigns. But the facts and hard evidence consistently tell a different story: These allegations are as inaccurate as they are self-serving.
Rose and her right-wing media allies haven't been shy about alleging that platforms and media outlets are censoring conservative content—claiming that an anti-abortion movie was unfairly suppressed (it wasn't), that ads are systematically blocked based on ideology (they aren't) and that search engine traffic is manipulated to disadvantage anti-choice content (highly unlikely).
The recipe for a right-wing media censorship allegation is equal parts anecdote and repetition—a recipe that Live Action has whipped up to energize supporters and raise funds.
For example, on June 26, Rose said on Fox News' Tucker Carlson Tonight that Twitter was censoring the group—and she used the claim to promote the organization's fundraising campaign.
"We're actually doing a campaign right now to get people to fund Live Action and to get out the information that Twitter is trying to block," she said.
Right-wing media predictably amplified these claims, with the Christian Broadcasting Network saying the fundraising campaign was necessary to "compensate" for Live Action's "losses due to Twitter's censoring," even though the content was never removed from the platform. Another anti-abortion outlet, LifeSiteNews, has also blamed censorship—a so-called "war by the globalist social media giants"—for a "struggling" annual fundraising campaign.
Incendiary claims of bias serve a tactical (if disingenuous) purpose, but the actual data consistently tell a far different story.
In a 2018 study, Media Matters conclusively debunked these conservative censorship claims. Over a six-month period, both right-leaning and left-leaning political Facebook pages garnered virtually identical interaction rates (total number of reactions, comments and shares per post divided by the number of likes the page has). When Media Matters repeated the study in 2019, the results were consistent, further demonstrating the lack of hard data to support claims of anti-conservative bias.
This disparity becomes even more pronounced when examining abortion-related content on Facebook. Media Matters found that in April 2019 alone, 63 percent of the top-engaged abortion-related links and 72 percent of the top-engaged page posts about abortion came from right-leaning pages. Live Action and the anti-choice site LifeNews.com made up more than a quarter of the most popular posts during this time—with posts from Live Action and Rose outperforming posts from all left-leaning pages combined.
Although Rose and Live Action frequently allege censorship, the organization has been more than happy to cite high interaction statistics when asking supporters for money, arguing that "when you partner with Live Action you are reaching the most people possible on social media."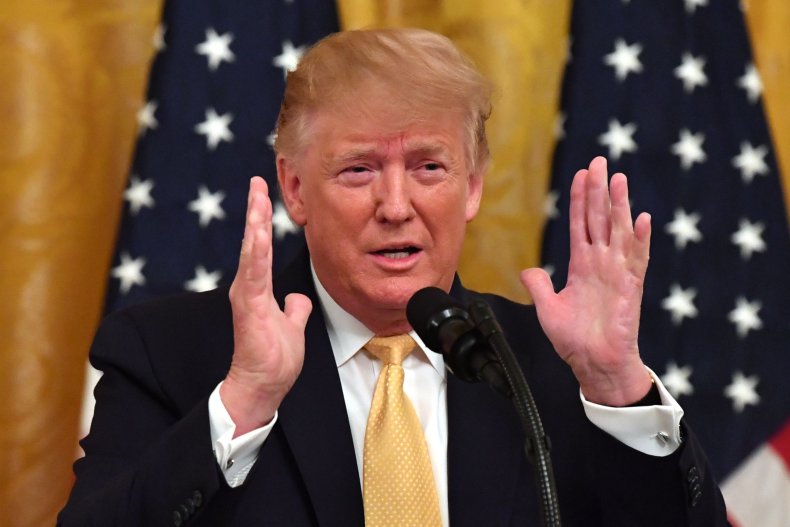 As abortion rights have increasingly come under attack at the state and federal level, right-wing media continue to dominate the conversation about abortion rights online and in cable news. Republicans have already demonstrated that they will weaponize anti-abortion misinformation to attack pro-choice advocates as part of a broader 2020 electoral strategy.
For its part, Live Action has already weaponized misinformation about abortion to decrease access and spread stigma—promoting inaccurate and sensationalized claims about abortion later in pregnancy and nonexistent links between abortion and breast cancer. As Rose said at the social media summit, this content "reaches millions of people every week," while the Live Action website says the group has "the largest social media reach in the pro-life movement."
That doesn't sound like the result of consistent and intentional ideologically based censorship by tech companies.
Sharon Kann is the abortion rights and reproductive health program director at Media Matters, where she has worked since December 2015. She has a master's degree in communication from Wake Forest University and a bachelor's degree in English from the University of Iowa.
The views expressed in this article are the writer's own.