No Charges for Mother of Child Who Fell in Gorilla Pen at Cincinnati Zoo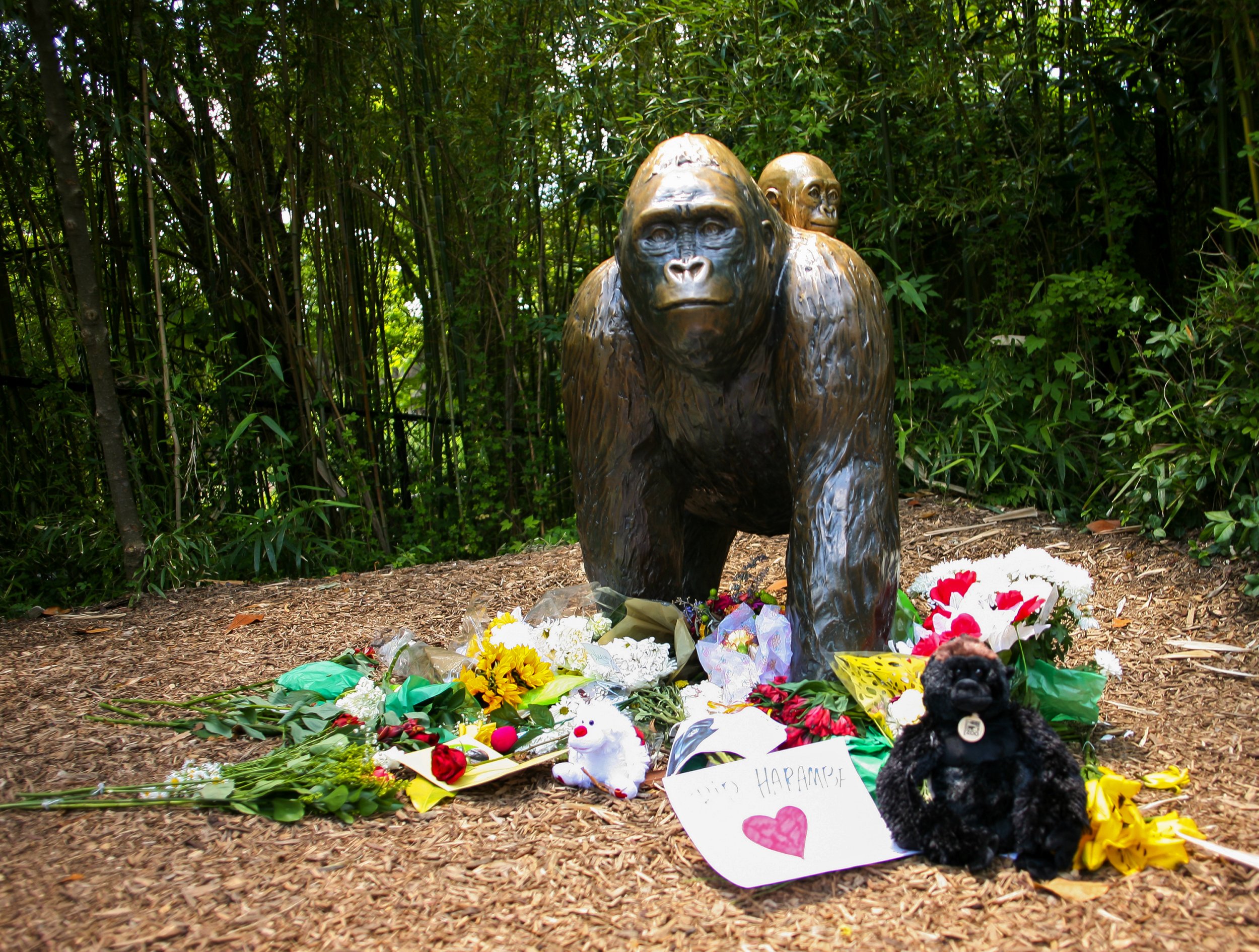 No charges will be filed against the mother of a 3-year-old boy who fell into a gorilla enclosure at the Cincinnati Zoo last week, prompting authorities to shoot the gorilla to save the child. Hamilton County prosecutor Joseph T. Deters announced the decision at a news conference Monday after the case sparked an outcry on the internet over the death of an endangered animal, with many blaming the mother for negligence.
"By all accounts this mother did not act in any way to where she presented this child to some harm," Deters said. "The one thing I will say the zoo lost a beautiful animal...but it's still an animal." He said the life of an animal did not equate to that of a person and zoo authorities acted appropriately. "They felt that this boy's life was in jeopardy and they made a painful choice," Deters said.
The prosecutor said the mother, Michelle Gregg, had turned away to attend to one of her other three children when the 3-year-old managed to "scamper away" and climb into the gorilla enclosure. The boy fell into a moat in the enclosure after crawling through some bushes. A 17-year-old gorilla named Haramde picked up the child and started to drag him around the enclosure, before being shot by zoo authorities.
"Any parent who is honest with himself or herself would have to understand how this could happen to even the most attentive parent," Deters said.
Killing the gorilla caused outrage on social media. According to The New York Times, by early Monday a petition demanding that Gregg be investigated for evidence of child neglect had nearly half a million signatures from people who called her lapse "unacceptable" and "grossly negligent."
The New York Times published a statement made by the Gregg family after the prosecutor's decision was announced.
"This is one more step in allowing us to put this tragic episode behind us and return to our normal family life," it said. "We extend thanks to all of those who have been praying for us and who have supported us through this trying ordeal and praise to God for His mercy and grace."