No-Confidence Vote Will Cripple Berlusconi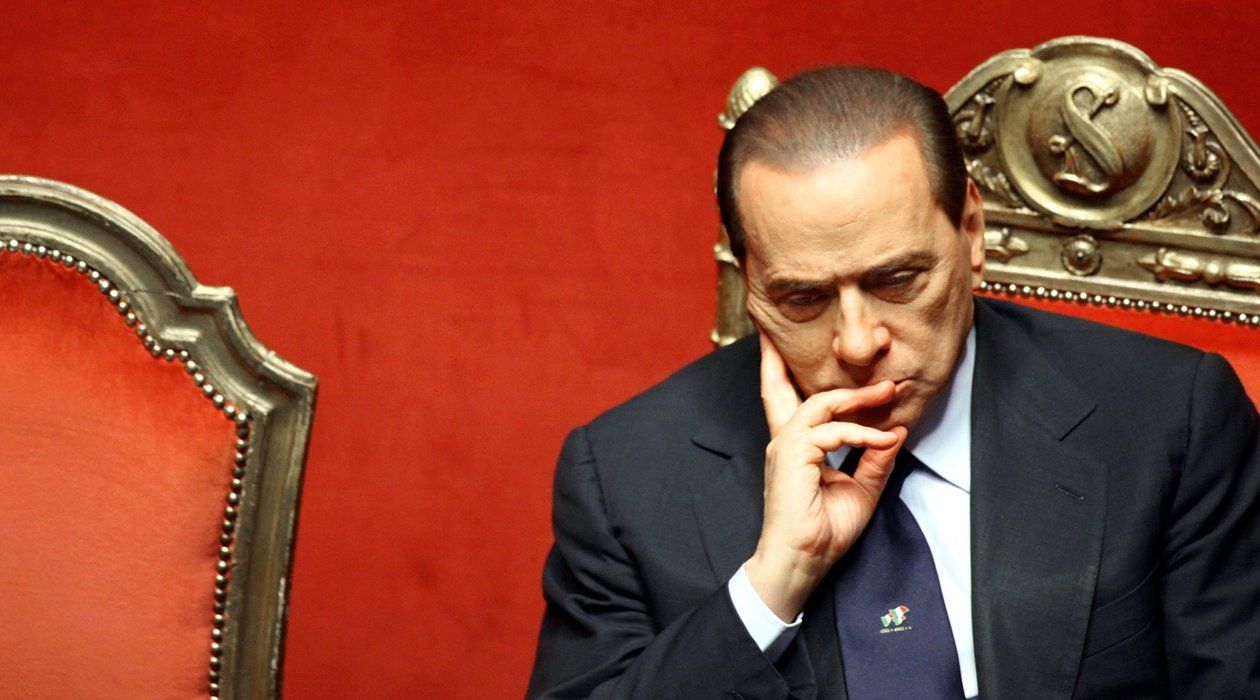 Silvio Berlusconi is watching his political life flash before his eyes. It has been 17 years since the media mogul first stepped onto the political stage as a relative unknown, winning both his first seat in Parliament and the job of prime minister at the same time in a snap election in 1994. Since then, he has made billions of dollars, won two elections, survived countless legal allegations—of corruption and Mafia collusion—and felt the scorn of many women, including his second wife, Veronica Lario, who is currently divorcing him.
Berlusconi not only is the longest-serving prime minister in Italy and the longest-serving leader of any G8 nation, he also is one of the greatest political characters of modern times. He controls nearly all of Italy's private television, and he is one of the wealthiest men in the country. Not to mention, he is constantly surrounded by loyal friends and beautiful young women—a Roman emperor couldn't have achieved much more. But in Italy tomorrow is "B-Day," a title the media have coined for the most decisive day yet in Berlusconi's epic career. Twin confidence votes in Italy's lower house of Parliament and Senate could see a dramatic end to il cavaliere's until-now Teflon tenure.
Berlusconi, 74, says he is confident he has enough votes to stay in power, but by any measure, he will not have enough to effectively govern the country. It may simply be time for Berlusconi to step aside and let someone else try to lead Italy. "The one-man show is over," quipped Ferrari chairman Luca Cordero di Montezelmolo. Not only has Berlusconi wasted the last two years of his five-year term—while Italy's economy spirals into chaos—by scrambling to stay out of legal trouble and sporadically cleaning up the streets of Naples, he also has tarnished Italy's image on the world stage. WikiLeaks confirmed that few world leaders take him seriously—an American diplomat in Rome cabled back to Washington that he was "feckless, vain and ineffective" as a leader.
Those who do entertain his antics, like Russian leader Vladimir Putin, have obvious motives. The same WikiLeaks reports suggest a business arrangement between the two "tycoon oligarchs" hinting that their foreign policies effectively line both of their pockets. Whether Berlusconi survives tomorrow's vote, there is no question that he has lost his edge. "I don't trust his words anymore," Gianfranco Fini, his one-time ally said on Sunday. "He doesn't want to govern; he wants to remain in office to avoid criminal trials."
Fini is the reason Berlusconi faces these critical votes tomorrow, but there is essentially no way Fini will reap the benefits, even if he manages to knock the prime minister out of power. Fini pulled his support from Berlusconi's PDL (Popolo della Liberta) party earlier this year, taking 35 so-called "rebels" with him. He formed a new, yet unregistered, party called the FLI (Futuro e Libertà), but he has nowhere near enough votes to actually replace Berlusconi without crossing the aisle and joining the center-left opposition, which seems unlikely lest he be thought of as a traitor to his center-right roots. And as the vote approaches, talk that Berlusconi's men are negotiating with FLI allies may mean that even Fini's rebels are vulnerable at the 11th hour.
Fini can only hope that his supporters actually keep their promise to vote against the prime minister. But even a loss may not get rid of Berlusconi for good. If he fails tomorrow's vote—which is too close to call and may hinge on one or two ballots in the lower house—he may still get to keep his job. Italian President Giorgio Napolitano will have to accept his resignation, but he can also turn around and give him a new mandate, asking him to form a new government. Napolitano can also call elections, but no one—especially the leader-challenged, center-left opposition—wants that. If elections were held now, all polls show, Berlusconi would win; but only because there is no one to run against him.
On Monday morning, Berlusconi made an impassioned plea to the Senate to give him another chance, arguing that, "the last thing Italy needs right now is a political crisis." He warned that removing him from power would send the country into an economic spiral similar to the crises affecting Greece and Ireland. His ultimatum was discussed in the Senate halls all day. "I ask you to consider what a political folly that opening a crisis without visible and credible solutions would be today," he told senators. "It would be madness."
But for many in Italy, Berlusconi's government is already farcical. On Saturday, tens of thousands of protesters took to the streets in Rome carrying signs with such messages as NO MORE BUNGA-BUNGA and ITALY WILL CHANGE ONLY IF BERLUSCONI GOES TO PRISON. A day earlier, magistrates in Rome opened up an investigation into allegations that the prime minister was engaging in vote-buying tactics to persuade those parliamentarians who were still on the fence to not vote against him. "Shame, shame, shame," said opposition leader Pier Luigi Bersani at a rally Saturday. "Berlusconi must go home."
On Monday night the prime minister will address the lower house of Parliament, where he faces the biggest challenge just as security forces batten down Rome's city center ahead of what they fear will be violent protests Tuesday. "I am serene and confident," he said. "He who votes against us is betraying the mandate received from the electorate. In these particularly hard times for our country, we have to stay united." Still, there is much skepticism. Umberto Bossi, the last of Berlusconi's allies now that Fini has bailed, conceded to reporters that Berlusconi won't be able to govern if the vote is too close. "It was a good speech," Bossi told reporters. "But one cannot govern with a majority of just one vote."
Polls Monday afternoon show that it will likely come down to just that—one or two votes. Even if he gets through B-Day, it seems that Berlusconi's days are finally numbered.