'No Dispute Donald Trump Committed a Crime,' Cohen's Lawyer Lanny Davis Says
Michael Cohen's attorney alleged there is no question that Donald Trump has committed a crime after the president's former lawyer implicated him by pleading guilty to eight counts including campaign finance violations.
Lanny Davis, who gave a series of interviews to television networks the morning after the bombshell guilty pleas by Cohen, said there is "no dispute" that the president was involved in illegal activities, but it is still unclear whether he will be indicted over them.
Without mentioning the president by name, Cohen admitted to paying off former Playboy model Karen McDougal and adult film star Stormy Daniels, real name Stephanie Clifford—in return for their silence over the alleged historic affairs they had with Trump—during the 2016 presidential campaign "in coordination with, and at the direction of, a candidate for federal office."
"Let's clear up an ambiguity and smoke that Rudy Giuliani and Trump and the people around him are blowing about what happened yesterday," Davis told MSNBC's Morning Joe.
"Very clearly, there is no dispute that Donald Trump committed a crime. No dispute because his own lawyers said to the special counsel in a letter that he directed—that's they word they used—Michael Cohen to do these payments," Davis said.
"[Trump] didn't want to do them because he was covering up his involvement in the pay-off and the hush money. The issue isn't in dispute."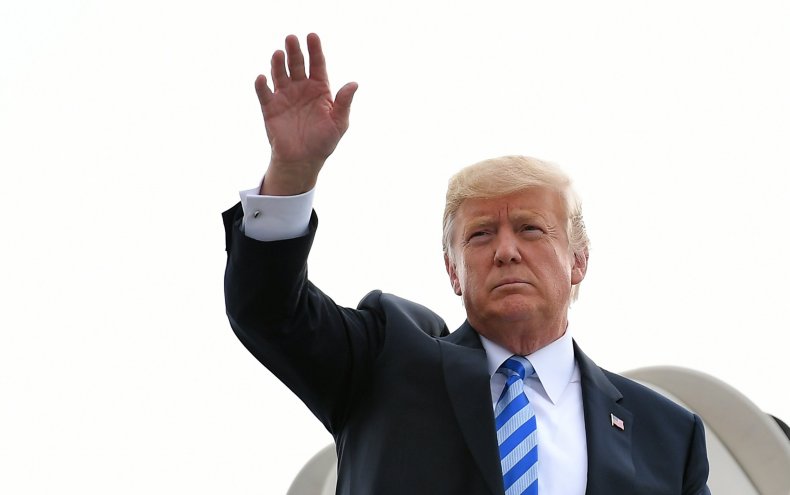 When asked why his client decided to turn on Trump, Davis said the press conference earlier this year in Helsinki, Finland, between the president and Vladimir Putin was a "significant turning point."
Trump infamously told the press conference that he did not "see any reason why it would be" Russia which is alleged to have interfered in the 2016 election, although Trump later claimed he misspoke and instead meant to say "wouldn't."
Davis added: "[Cohen] was worried about the future of our country with the president of the United States aligning with somebody who everybody in his intelligence community who he appointed, including [Director of National Intelligence] Dan Coats, said that Putin interfered and tried to help Trump get elected," Davis said. "And Trump is the only one left denying that. And that shook up Mr Cohen."
Trump finally broke silence on Cohen the morning after his guilty pleas.
"If anyone is looking for a good lawyer, I would strongly suggest that you don't retain the services of Michael Cohen!" Trump tweeted.
"Michael Cohen plead guilty to two counts of campaign finance violations that are not a crime. President Obama had a big campaign finance violation and it was easily settled!" Trump continued.
Trump also praised his former campaign manager Paul Manafort—who was found guilty of eight financial crimes at the same time news of Cohen's plea deal broke—as a "brave man," while still referring to special counsel Robert Mueller's investigation into alleged Russian interference in the election as a "witch hunt" despite Manafort's charges being brought forward in connection with it.
"I feel very badly for Paul Manafort and his wonderful family. 'Justice' took a 12 year old tax case, among other things, applied tremendous pressure on him and, unlike Michael Cohen, he refused to 'break'—make up stories in order to get a 'deal.' Such respect for a brave man!" Trump said.
"A large number of counts, ten, could not even be decided in the Paul Manafort case. Witch Hunt!"