No Infrastructure Deal, No Check: Democratic Donors Threaten Midterm Donations
A number of major Democratic donors have reportedly threatened to withhold financial contributions for next year's crucial midterm elections over frustration that the party has yet to pass President Joe Biden's infrastructure and social safety net plan.
Major donors have allegedly expressed disappointment in the Democratic Party in conversations with congressional leaders including House Speaker Nancy Pelosi and Senate Majority Leader Chuck Schumer, CNBC reported.
"Anytime there's been an event with the Democratic leadership whether it's in-person, Zoom or on conference calls, donors are venting their frustration at the very public fighting among Democrats and the lack of progress on Biden's agenda," a leading party bundler, who chose to remain anonymous, told the news outlet.
Those who described the conversations, along with major donors themselves, declined to be identified in the CNBC report. However, several individuals told the outlet that such conversations have frequently taken place in both virtual and in-person settings.
One influential Democratic donor on Wall Street who helped to finance multiple nominees for president, including Biden, Barack Obama and Bill Clinton, said they are already planning to hold back contributions, according to CNBC.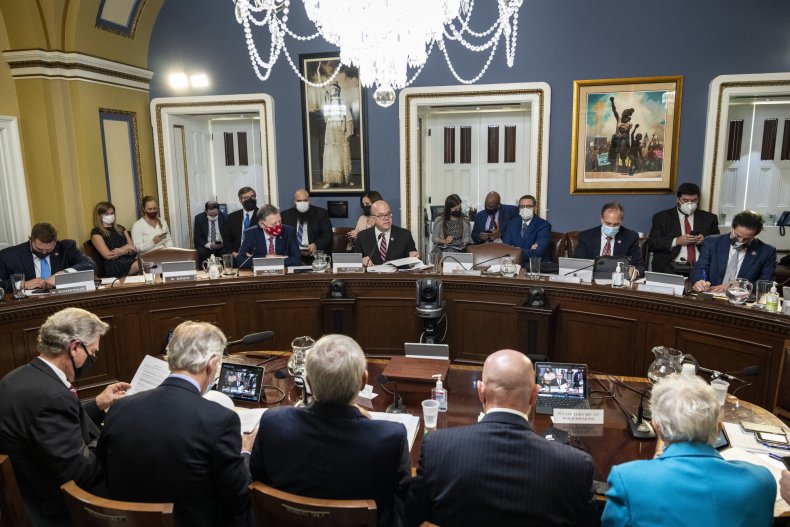 "I am going to take a step back. Not overly thrilled with how things are going," the donor said. Others told the outlet that they have redirected current finances to other areas out of fear that their donations are not being spent in effective ways.
"I've already redirected a larger contribution last week away from the Democratic Congressional Campaign Committee to one of the outside expenditures because I know at least three PACs will spend my money in a much more directed way," another wealthy donor said.
The frustration from donors comes as Democrats have been scrambling to pass a $1.2 trillion infrastructure bill in tandem with a now $1.75 trillion social safety net plan.
Though the infrastructure bill already passed in the Senate, the larger package has caused infighting among party members, with House progressives refusing to vote on the measure without certain social and climate initiatives. Meanwhile, moderate Democratic Senators Joe Manchin of West Virginia and Kyrsten Sinema of Arizona have yet to endorse the package despite negotiating significant cuts.
For the social spending bill to now clear in the 50-50 split Senate, the deal will need the support of every Democrat. Lawmakers said this weekend that they are aiming to reach an agreement and hold a final vote this week, which could happen as soon as Tuesday.
A revised framework for the spending bill released Thursday includes measures such as universal pre-kindergarten, expanded access to health care for seniors, climate change initiatives and other Democratic priorities. Free two-year community college, lower prescription drug prices and other measures have been removed from the originally proposed $3.5 trillion bill.
"It has good things, and it has missing things," Pelosi previously said when asked about budget cuts and negotiations.
Newsweek contacted Pelosi's office for additional comment.