No, This iPhone-Based Ultrasound Doesn't Mean You Should Fire Your Doctor Yet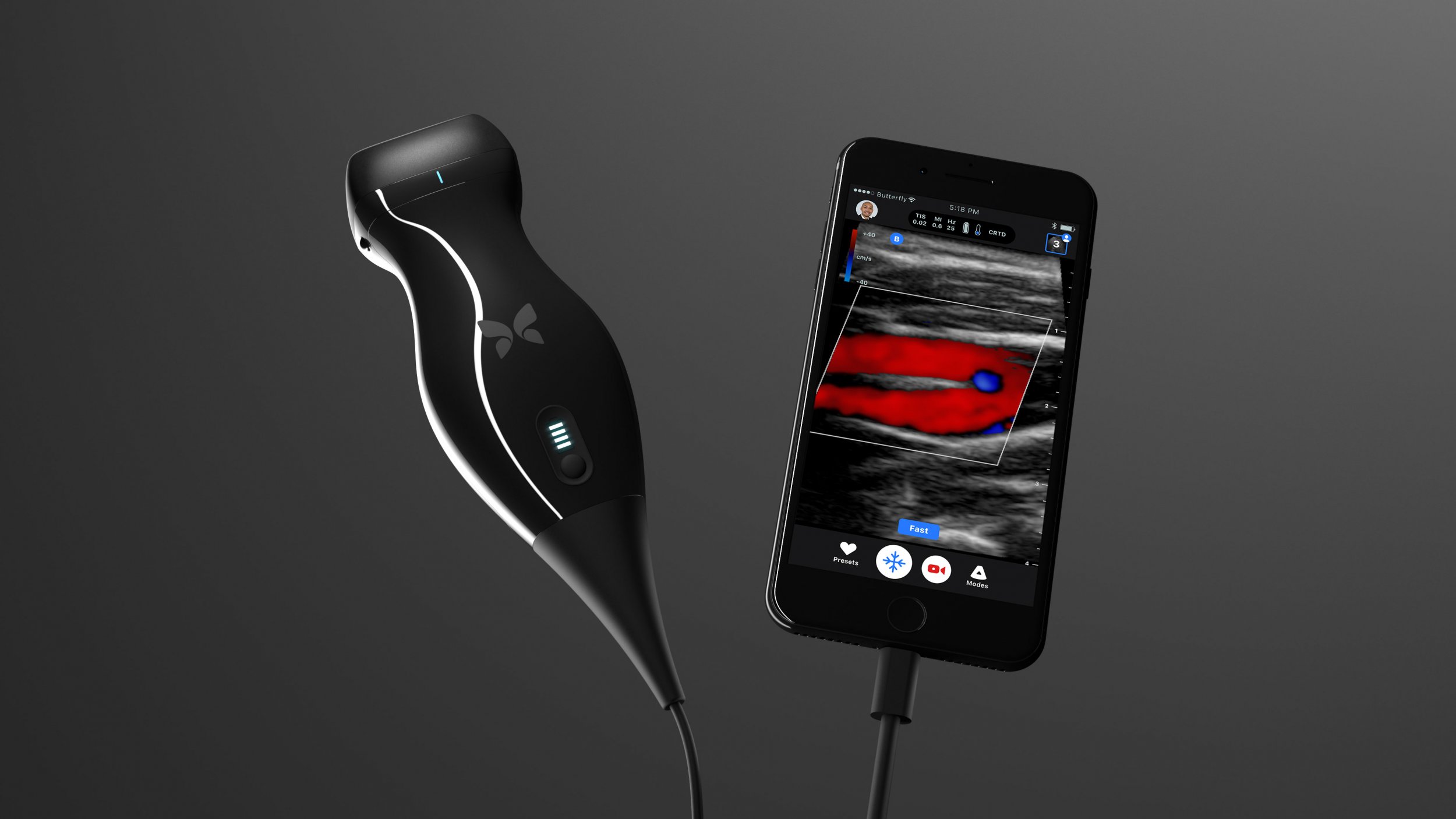 Could a handheld, smartphone-based ultrasound device help people without medical training diagnose their own illnesses? That's what one company, Butterfly Networks, promises its technology will do.
But using an ultrasound device to find out the biological sex of a fetus or monitor heart failure outside of a doctor's office is still a ways off even though the device, called ButterflyiQ, has received FDA clearance.
The company that developed the chip, Butterfly Network, announced the clearance on Friday. Theirs isn't the first smartphone-enabled ultrasound to win FDA clearance, but it is the one with the broadest clearance granted. Doctors can now use the $2,000 device in clinics as they might with other, larger ultrasound equipment too look inside people's bodies. There are two things the device is not allowed to be used for, though; it cannot be implanted in the body and can't be used on eyes.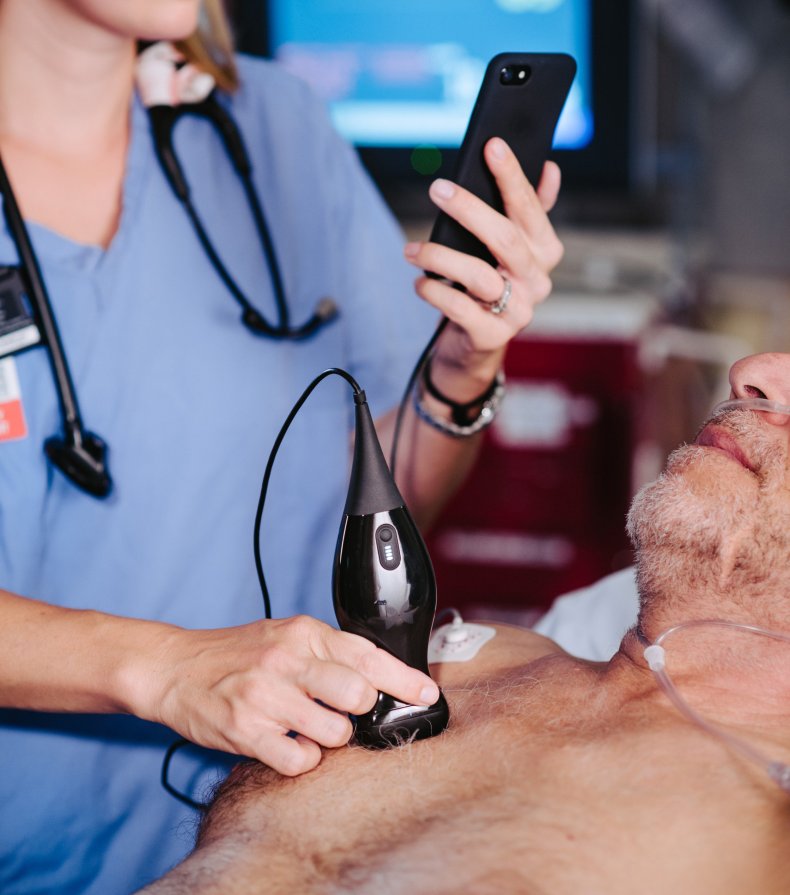 Newsweek subscription offers >
It's only available for iPhones at the moment; that's because, according to the company, the vast majority of American physicians are iPhone users.
"What we've done for the first time is put an entire ultrasound machine on a chip, just like people put a camera on a chip and made it a digital device," said Jonathan Rothberg, founder of Butterfly Network, which created the technology, called Butterfly iQ.
Rothberg and John Martin, Butterfly Network's chief medical officer, both have personal motives for developing the device.
"The device came about because of my daughter," said Rothberg. His daughter required specialized scans at regular intervals for a kidney condition, so he wanted to figure out a way to make it easier for her to get scans done.
Newsweek subscription offers >
That motivation had a real impact for Martin, who found a cancerous tumor in his neck using the device. "I plugged the probe into my phone and discovered a mass into my neck. It turned out that mass was metastatic cancer," he said. "It ultimately got me to therapy a lot faster than had that not been the case."
Rothberg and Martin have good reason to support the device; it's their company, after all. But Dr. Joseph Mercola, an infamous alternative medicine specialist, has also chimed in on social media about the device.
"$1999 handheld ultrasound diagnoses cancer. This is the future and may soon empower you to fire your doctor," he tweeted.
But in a word: nope. Not yet. Though he might be forgiven for making that leap. After all, that is where the founders would like to take their technology. They also imagine it will be a game-changer for places that may not be able to afford a traditional ultrasound machines, like low-income regions or developing countries.
Crucially, "soon" is in the eye of the beholder. Some patients will be using the devices in the next six to eight months during two different studies. "We're going to give it to healthcare professionals. Some of them will give it to very select patients and teach the patients [...] to send them images," Rothberg said. But it still won't be fully available for an average patient to use for quite some time.
"There will a transition," Martin said—first it will stay in doctor's hands, eventually moving into patient's hands. "I have no doubt in my mind, especially coming off of my own experience, just how powerful that can be."
But will patients really be able to interpret the images? "It would take us less than five minutes to teach out how to [look at your own heart on an ultrasound]," Rothberg said. Still, for now the device isn't meant to be a replacement for healthcare professionals.
"When I diagnosed my cancer, I didn't fire my doctor. I went to see my doctor," Martin said. "I don't think this is a tool to fire your doctor. I think this is a tool to enable you to come to your doctor with better information to make care more efficient and improve the quality and the outcome of care."
No, This iPhone-Based Ultrasound Doesn't Mean You Should Fire Your Doctor Yet | Tech & Science