No, It's Not Too Late to Get the Flu Shot. Do It Now | Opinion
The U.S. Centers for Disease Control and Prevention recently reported that all regions of the country are experiencing elevated levels of flu activity, indicating that flu season is here. In fact, the CDC estimates that there have already been 2.6 million flu illnesses, 23,000 hospitalizations and, tragically, 1,300 deaths, including children, from the flu.
This is a stark reminder of the power of the influenza virus. Americans need to be fully prepared for rest of peak season, which will continue into next year. There is still ample time to receive the annual flu shot.
Due to the nature of the vaccine, it takes a few weeks to build up immunity and offer full protection, but that's no reason not to get it now. Remember: Flu is regarded as the sixth leading cause of death in the U.S.
Currently, 37 states and Puerto Rico are experiencing widespread or regional flu activity, including New York, California, Maryland, Florida, Indiana, Nevada, New Hampshire, Tennessee and Texas. Last flu season, as many as 43 million people were infected with the influenza virus, with 650,000 hospitalized and 61,000 deaths. The previous year, we experienced one of the worst seasons in modern history, with nearly 80,000 Americans dying and 49 million infected. You only have to look at the history of this virus to know we have a long way to go before the worst of this flu season is behind us.
To determine the severity of flu season in the Northern Hemisphere, we look to our neighbors in the Southern Hemisphere for clues. After an active and robust flu season, the Southern Hemisphere's peak is over. As activity varies between the hemispheres, and new strains of the flu emerge, evolve and mutate, it is imperative that everyone receive the vaccine. It is even more critical for the most vulnerable in our society, including the elderly, children and those with chronic illnesses, to be vaccinated immediately.
As a member of the World Health Organization Vaccine Composition team, the select group of scientists responsible for recommending the composition of each year's flu vaccine, I recently returned from Geneva, Switzerland, where my colleagues met to analyze the flu virus, along with surveillance data, in order to issue recommendations on the composition of the vaccine. This year's flu shot has been reformulated and updated based on last year's flu season, making it more effective and better matched to combat the current virus.
The fight to develop a stronger, longer lasting and more effective vaccine is being waged on several fronts. In September, the White House announced an executive order aimed at developing a better flu vaccine by creation of a flu vaccine task force, coordinated with input across federal agencies. And earlier this year, St. Jude Children's Research Hospital, along with the University of Georgia, was selected by the National Institutes of Health to begin work on the development of a more broadly protective vaccine against multiple strains of the flu.
While still in the very early stages, researchers are working tirelessly toward longer-lasting protection, with the ultimate goal of a universal vaccine. Scientists at St. Jude, and in labs around the world, are developing vaccines that are more effective against multiple flu strains, including one that will protect against all known strains. The priority is a "super vaccine" to provide safeguards for all, but specifically the most vulnerable populations who we know will develop more severe diseases if infected with the flu virus.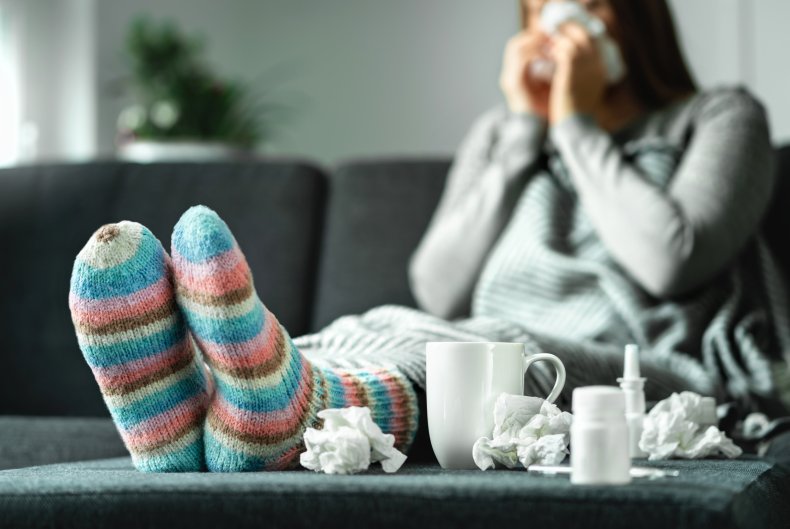 In addition to getting the flu vaccine, there are also simple and effective prevention tips that will protect us and our families. Simple things like washing our hands regularly and using hand sanitizer, staying home when we're sick and covering our mouth and nose when coughing or sneezing will go a long way in protecting us from getting influenza.
As we await the day when a super, universal vaccine offers near-complete protection, the currently available flu shot is still an incredibly valuable and life-saving public health tool. This year's vaccine can not only protect against contracting the flu but also lessen the severity of the illness if infected. It remains the best defense we have against a virus that kills and sickens too many of our friends, neighbors and family each year.
Now is the time to get the flu shot, minimizing our own risk and lessening the chance for the virus to spread to someone else.
Richard Webby, Ph.D., is a member of the infectious disease department at St. Jude Children's Research Hospital and director of the World Health Organization's Collaborating Center on the Ecology of Influenza in Animals and Birds that focuses on understanding influenza and improving vaccines to combat the virus.
The views expressed in this article are the writer's own.