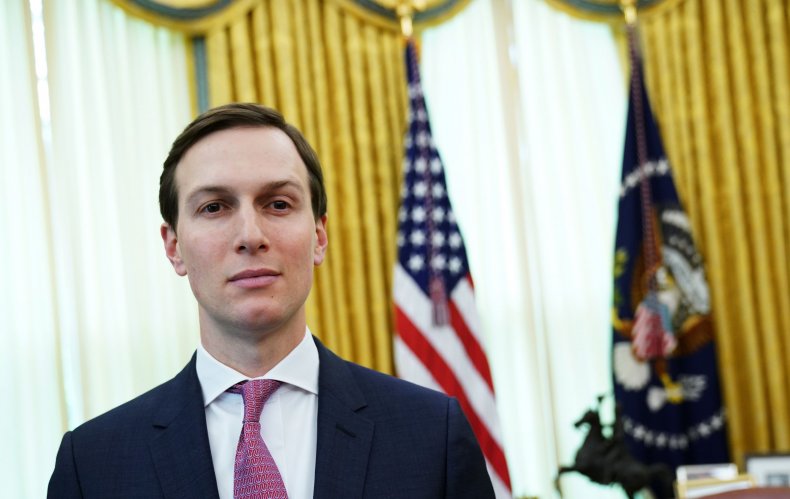 Jared Kushner knows he doesn't get to decide whether or not the election takes place November 3.
But the White House senior adviser and son-in-law of President Donald Trump faced backlash and drew ire from former Secretary of State Hillary Clinton this week over comments he made during an interview with Time magazine about the election's timing.
"It's just such a nonsensical thing," a senior administration official said of the latest round of fire aimed at Kushner, a perpetual lightning rod in the White House. "[We're] surprised that a small comment would be taken to such an extreme place, when clearly if you actually listen to what he said there is no intention whatsoever [to delay the election] and he knows the administration doesn't have that authority anyway."
During the interview with Time, Kushner was asked if he would commit to the elections happening on November 3.
"It's not my decision to make, so I'm not sure I can commit one way or the other," Kushner replied.
But the answer spawned several stories and responses from prominent Democrats pointing out that Kushner didn't "rule out" a delay.
"I can't believe I have to write this sentence, but the president's son-in-law doesn't get to decide when the election is," Clinton wrote to her 27.7 million Twitter followers Wednesday.
With the threat of a resurgence of the coronavirus in the fall, Trump's most die-hard critics, including presumptive Democratic nominee and former Vice President Joe Biden, have floated the idea that he could try to use the pandemic to put off the election or question its validity.
"Mark my words, I think he is going to try to kick back the election somehow—come up with some rationale why it can't be held," Biden said during a virtual fundraiser in April.
Trump, who does not have the authority to decide when the country should hold its election because it is established in the U.S. Constitution, has said he has no intentions of attempting to move Election Day.
"I never even thought of changing the date of the election," he told reporters at the White House last month. "Why would I do that? November 3. It's a good number."
Kushner has been a constant source of animosity for his prominent role in the White House. Among other tasks, the president has put Kushner, previously an investor and real estate developer, in charge of such weighty topics as Middle East peace talks, criminal justice reform and some parts of the coronavirus response.