'No Jumper' Host Adam22 Denies Rape and Assault Allegations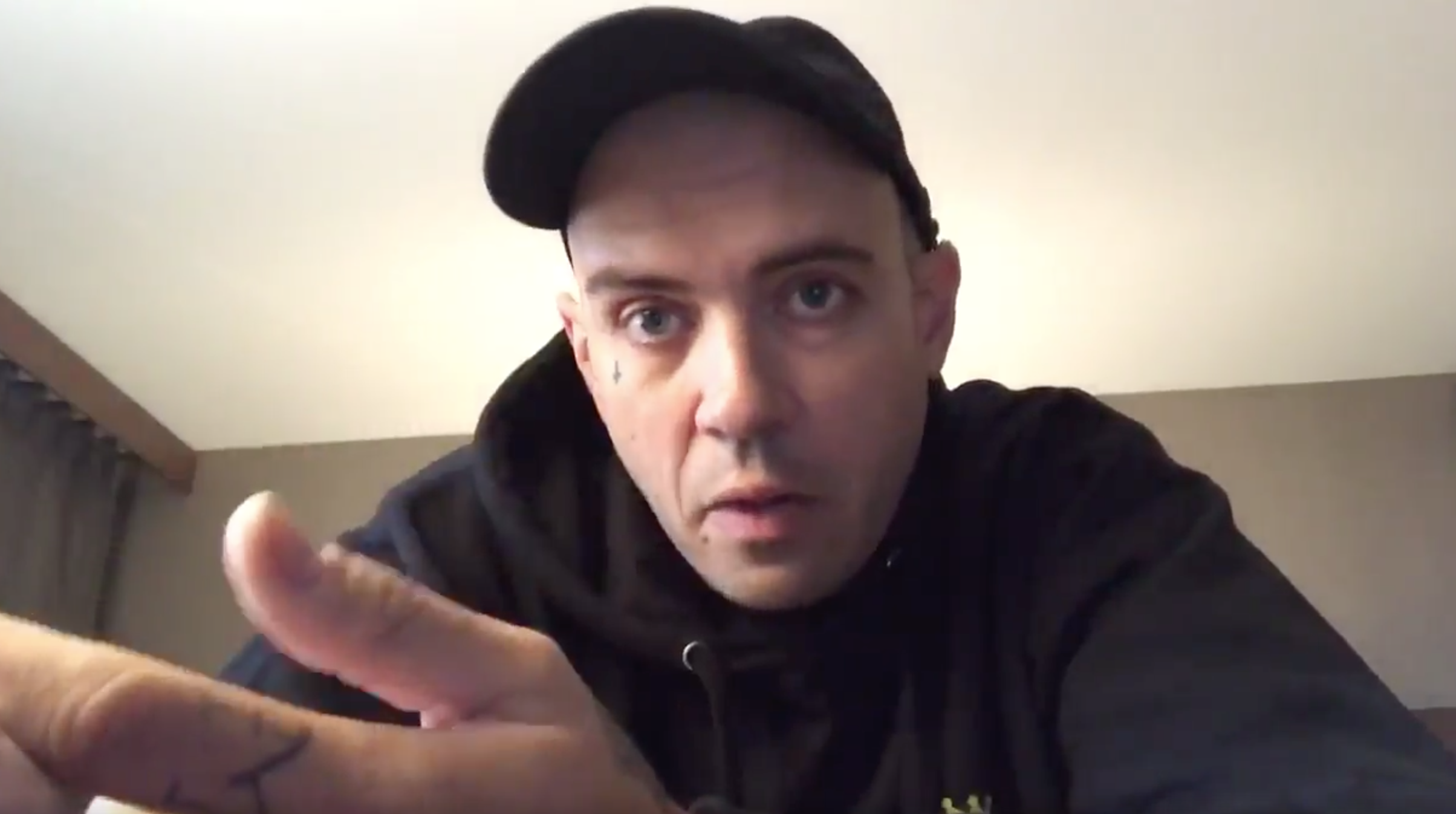 Adam Grandmaison, who goes by the username Adam22, hosts a popular hip-hop podcast and YouTube channel, No Jumper. He was once described by Rolling Stone as "underground hip-hop's major tastemaker."
But on Friday, Grandmaison found himself denying allegations of rape and assault, which he claims are "absurd."
"A girl I dated for a few months 10 years ago is coming out saying that I raped and assaulted her," Grandmaison wrote in a statement posted to Twitter. "The claims are new. She has no evidence. I have plenty of emails from her that make it clear how absurd these claims are. You'll probably get to read them all in time."
"I've done plenty of stupid shit in my life," Grandmaison continued. "But I've never raped or hit a woman."
In an email to Newsweek, Grandmaison said these new accusations were posted by his former girlfriend on her private Facebook account.
This isn't the first time Grandmaison has defended himself against rape allegations.
In July 2017, he tweeted, "There's an account saying that I fucked a 16-year-old 10 years ago when I was 23 but actually she was 19 don't listen to it."
Grandmaison was referring in that tweet to a separate accusation made by a different person than the one that prompted Friday's statement, the podcaster told Newsweek.
That accusation dates back to 2005, according to archived blog posts that Grandmaison confirmed were written by him.
In one post, which has since been deleted, Grandmaison described meeting a girl from Canada online and engaging in a sexually explicit phone call before he knew she was 16 years old.
"If statutory rape was wrong then I didn't wanna be right," Grandmaison wrote in the post.
When questioned about that blog entry, Grandmaison sent the following statement:
i wrote the post in question over 10 years ago and deleted it within 6 months of writing it but people saved archived versions of the post and have been sending it around trying to imply that i had sex with her when she was 16 when in reality i was making light of the bad luck i experienced (i met her online but she didn't tell me that she was 16 until we first spoke on the phone - although to be fair it would have been legal via canadian law so she didn't even realize why i had to stop talking to her until after i explained that the age of consent in America is 18.
Friday's statement also comes months after the podcast host was included in an October 2017 BuzzFeed piece on Breitbart and the far right.
BuzzFeed reported that Grandmaison reached out to former Breitbart editor Milo Yiannopoulos, who Grandmaison interviewed on No Jumper in July 2016. According to BuzzFeed, Grandmaison contacted Yiannopoulos to suggest he look into a journalist who had accused her former boyfriend of abuse. The email reportedly began, "first off i absolutely do not want credit for tipping you off to this."
Grandmaison admitted to BuzzFeed that he contacted the editor, but claimed "he didn't intend for [Yiannopoulos] to write about it."
In a video statement posted to Twitter in response to the BuzzFeed story, Grandmaison said he regretted interviewing the editor for his show. "I was pretty fuckin' naive. I didn't even really realize how evil Breitbart's intentions for the world was."
According to Rolling Stone's 2017 profile of Grandmaison, he was arrested as a teenager for fighting and graffiti. He also engaged in credit card fraud after dropping out of the University of Massachusetts Lowell.
"I learned that from a kid from the Czech Republic," he said. "We went to some mall, and he bought me fucking fettuccine Alfredo on somebody else's credit card. I was like, 'All right, fuck school.' I just went crazy after that."