No Literacy, No Liberty: We Are Condemning Our Children To A Future Without Hope | Opinion
No one should be proud of our nation's most recent education report card.
In fact, the 4th and 8th grade proficiency results on math and reading sections of the 2017 National Assessment of Educational Progress (NAEP) test should leave all of us—Democrats and Republicans, wealthy or poor alike—ashamed of how we are condemning our children to a future of economic insecurity and social decay.
Only 32 percent of fourth graders and 24 percent of eighth graders demonstrated proficiency in mathematics. At the same time, 27 percent of fourth graders and 32 percent of eighth graders met proficiency standards in reading. Analyzed by demography, 64 percent of Asian eighth graders scored at or above proficient in math compared to 44 percent of whites. Fewer than 21 percent of Native American, Hispanic, and African American eighth graders did so. Although bright spots do exist for NAEP, particularly for some high-achieving and low-income students, we must demand more for the billions we invest into education annually.
This must change, particularly for men, women, and children living in fragile communities throughout the United States. The laundry list of liabilities that come with low-level literacy skills are long-term, unforgiving, and very difficult to overcome later in life.
Need proof? Men of working age (25 to 54 years old) without high school diplomas or marketable employment skills are a part of what Nicholas Eberstadt with the American Enterprise Institute called an "idle army" of seven million jobless men.
A similar trend affects working-age women, too. Even high school non-completers with jobs will earn approximately $200,000 less than typical high school graduates over their lifetimes and approximately $1 million less than typical college graduates. And for low income parents with low-level literacy skills, the herculean task of closing the "parenting gap" with resources to invest in the intellectual and social development of their children during and beyond school hours remains a daily challenge.
High school dropouts also make up a sizable portion of the 2.3 million federal and state prison population. The Program on the International Assessment of Adult Competencies performed a study of a nationally representative sample of inmates in 90 prisons and found that men and women between ages 18 and 74 who do not have a high school degree enter prisons at higher rates (30 percent for men compared to 14 percent for women) than the rest of our civilian population.
This isn't a new trend. According to the Bureau of Justice Statistics, from 2003, 68 percent of state prisoners did not receive high school diplomas. This statistic was 49 percent for the federal population. In fact, Bureau of Prisons data shows nearly 16,000 inmates under BOP supervision are on waiting lists for basic literacy classes.
Even those who do not have criminal records now must compete for jobs that require specialized training or middle-order critical thinking. For a young person who never received adequate early or secondary education, artificial intelligence can become a lovely friend or an angry master. Many traditional manufacturing jobs now require the ability to work within complex, automated systems.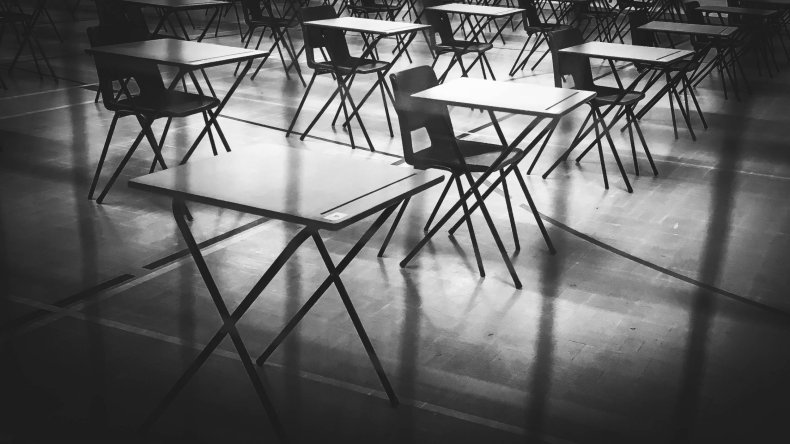 Meanwhile, our military's biggest challenge domestically is the burden of educational and health-related issues that disqualify four out of five Americans between the ages of 17 to 24 who did not graduate high school, have criminal records, or have health issues that bar them from service.
Additionally, one-fifth of otherwise eligible enlistees who took the Armed Services Vocational Aptitude Battery (ASVAB) examination between 2004 and 2009 failed to meet the minimum math, science, reading, and problem-solving requirements. Approximately 39 percent of Black applicants and 29 percent of Hispanic applicants failed the exam. Many young people who barely pass the examination do so with scores too low to quality them for higher-salary occupations within the military. This also makes it harder for them to find good-paying jobs when they return to civilian life after serving our country.
There is no doubt our knowledge economy rewards people equipped with higher-order literacy skills, who are technical and entrepreneurial in nature and can meet the demands of this age.
In the end, inadequate education will destroy young people's possibilities to achieve fulfilling lifestyles for themselves and for their children.
To rescue ourselves from the oncoming grip of decline, elected officials and thought leaders must look 20 years into the future and then work backward from success to create a plan that invents a learning-and-earning culture that benefits all Americans.
For instance: America could lead the world in every level of education in two decades if we embrace and support the educational models and opportunities granted by today's technology. Online learning programs such as Udacity (which provides very specific, useful, skill-based educational programs online at a low cost) could be replicated for early and secondary education.
At the same time, mobile apps such as Duolingo can help people learn second—or third—languages. (Speaker Gingrich is currently using Duolingo to learn Italian).
As internet connectivity becomes cheaper and more pervasive, many of the traditional barriers to quality education could rapidly dissolve. This could provide American students with an educational platform that is always available, never breaks for summer, and never leaves them behind. The very same technology could be used to improve the educational gaps in our prisons.
Now, there's no doubt the old order in our education system would fight this sort of change tooth and nail. This can only materialize if we have bold ideas—and a strong chin to withstand the punches thrown at us from the prison guards of the past.
Today, "No Justice, No Peace" is a popular slogan in American society—for a host of reasons. But justice and peace cannot reign if our people are not equipped with the education and knowledge they need to live the lives they want for themselves and their families. Therefore, we should add "No Literacy, No Liberty" to our political lexicon.
We owe our children, our ancestors, and the world, a liberty lesson. It begins with making learning a priority.
Gerard Robinson is the executive director of the Center for Advancing Opportunity, a Washington, D.C.-based research and education initiative created by a partnership with the Thurgood Marshall College Fund, the Charles Koch Foundation, and Koch Industries.
Newt Gingrich was speaker of the United States House of Representatives from 1995 to 1999 and is a best-selling author. Follow him on Twitter @NewtGingrich. His latest book is the New York Times best seller Trump's America: The Truth About Our Nation's Great Comeback.
The views expressed in this article are the authors' own.​​​