'No Man's Sky' Beyond Release Date Revealed with Online, VR & More
No Man's Sky Beyond finally has a release date. Announced on Twitter by Hello Games Founder Sean Murray Friday morning, the free substantial update is set to deploy August 14 across PS4, Xbox One and PC.
In the source tweet, Murray describes Beyond as "a major free update, our largest so far. [With] Expanded Online, Virtual Reality and much more." He further adds that "we're working our butts off" to ensure the content arrives on time.
No Man's Sky Beyond was first announced by Hello Games this past March, and details about the update have been sparse ever since. The online, VR and gameplay-change pillars described by Murray have been discussed for quite some time, but, beyond some cursory press impressions of the game in VR, there's still plenty of mystery surrounding what gamers will actually receive later this month.
To its credit, early tests of No Man's Sky in VR have been almost unanimously positive. Polygon called the experience "a blast," Engadget hailed it as "the purest way to explore the universe" and Eurogamer praised the demo as "absolutely stellar."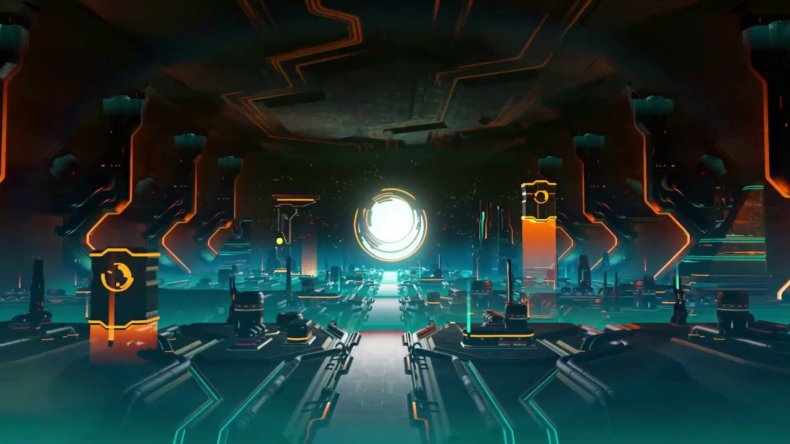 Adding true VR support and online multiplayer to No Man's Sky essentially fulfills a long string of false promises and allusions made by Hello Games since the title's reveal in 2013. Despite its grease-fire launch three years later, No Man's Sky is presently heralded as one of the biggest comeback tales in modern gaming. While combating death threats and widespread pundit ridicule, Hello Games has continued to improve and expand on its base product that was severely lacking in depth on day one. Its most recent update, called Visions, released in November of last year.
No Man's Sky is available now on PS4, Xbox One and PC. The Beyond update releases August 14.
What are your thoughts on the release date for No Man's Sky Beyond? Will this huge update deliver on its hype? Tell us in the comments section!