No Man's Sky update 1.59 has arrived on PS4, Xbox One and PC with new items for the latest Community Research Mission. The small download also fixes a few bugs related to saves, item slots, black screens and more. Read the full patch notes straight from a blog post by the development team at Hello Games.
'No Man's Sky' 1.59 Patch Notes
Added new items to Polo's Quicksilver Synthesis Bot: Base building parts, Blazing Orbit helmet, Nada and Polo decals and a laughing emote.
Fixed an issue that could cause discoveries to stop saving.
Fixed an issue where players with a specific number of inventory slots would have some slots hidden by other UI elements.
Fixed an issue that could cause Community Research portals not to return players to the correct galaxy after mission completion.
Ensured that the first entry in the Space Station Teleport list will take players in the incorrect galaxy back to their home galaxy.
Fixed an issue that could cause portals to close and not lead players back to the correct planet.
Fixed an issue where players could become stuck on a black screen.
Fixed an issue where the starship was unable to land after changing missions while facing a mission marker.
Fixed an issue where players with corrupt saves would be recovered but have no ship (please note – this involves instances where the ship was the corrupt data, and so ships have been restored to default).
In addition to bringing these fresh items to No Man's Sky, Hello Games also teased a couple new features due in updates beyond 1.59. These include terrain tessellation for improved textures on PS4, PS4 Pro and Xbox One X, as well as PC key bindings and additional options for character body shape. It's not clear when these features will arrive, but, given the traditionally skittish nature of Hello Games, we imagine they'll make their debut in update 1.6 or soon after.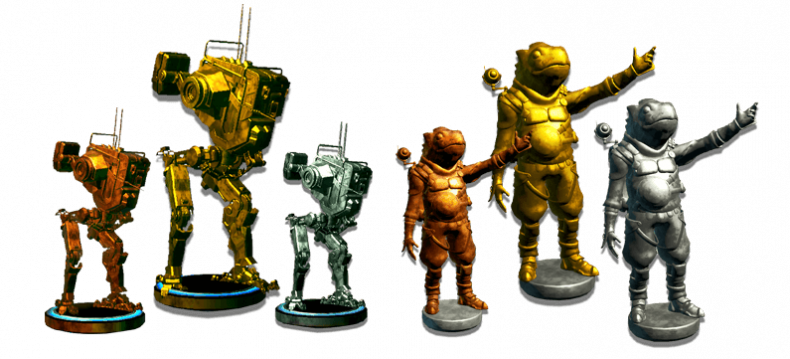 Today's patch continues the polish process for No Man's Sky NEXT since the content-heavy 1.5 update launched in late July. While developers initially got off track with their promise of offering weekly community events, this is the second week in a row that new cosmetics have been made available. It will be interesting to see how long this support lasts in the months ahead.
No Man's Sky is available now on PS4, Xbox One and PC. Its 1.59 update should be live now on all three platforms.
What's your take on No Man's Sky 1.59 and the developing Community Research Mission? Tell us in the comments section!