No Margaritaville? Jimmy Buffett Fans Give Their Top Songs to Waste Away to During the Coronavirus
The coronavirus has not exactly put everyone in the shelter, even those with visions of a Pascagoula run or a peanut butter conspiracy. There won't be filling station holdups, love in a library or, gasp—even wanting frills from Margativille—from a list of favorite non-traditional songs by Jimmy Buffett.
Coronavirus has many Americans in a shutdown, but it did not stop parrotheads from flocking to Twitter and chirping their favorite songs that most people don't quite know by heart.
There are no changes in latitude, travelers on the ole A1A or others just seeking a salty piece of land to claim exemption from the worldwide pandemic of COVID-19. Not even Joe Merchant, himself.
Fans of beachcombing songwriter Jimmy Buffett have collaborated to form a list of songs they love to hear from the heart during the recent coronavirus, and Buffett's most-popular tune "Margaritaville" did not even make the list, according to his Twitter followers.
But that was the whole point. And though the Twitter poll was taken on Monday, you won't see "Come Monday" on the list. Other famous songs not on the list are "Why Don't We Get Drunk," "Pencil Thin Mustache," "A Pirate Looks at Forty," "Changes in Latitudes, Changes in Attitudes," cover songs or others that are considered "can't-miss" tunes at a Buffett show.
For those who don't live by the coconut telegraph, here's a rundown of the world's situation, and why Buffett has suspended his 2020 tour.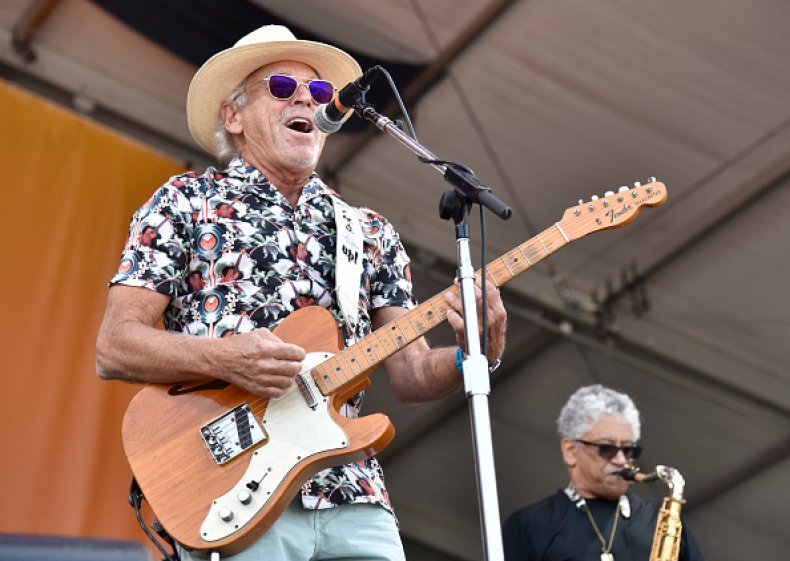 The coronavirus (COVID-19) was first detected in Wuhan, China during late 2019, and by April 13, nearly 2 million people worldwide have tested positive for the virus, and there have been more than 119,000 deaths around the globe.
In the United States, there have been more than 580,000 cases—the most by any country. The U.S. has more than 23,000 deaths so far, which also leads all countries.
And, no, to quote a famous Buffett tune, it's not traceable if the virus was brought to the U.S. on a "Slow Boat From China." Most likely, it was from air travel and everyday human communications.
As many states and cities issued orders to stay at home, or to quarantine themselves as best as possible, Jimmy Buffett's crew tweeted Monday night that the musician has developed "cabin fever," and then asked his fans a question:
"What is the song we don't all know by heart that you'd love to hear Jimmy revisit? And if there is special reason please share that too."
The list of songs might not be a set list of non-Buffett followers, thus songs like "Margaritaville" and "Come Monday" did not appear. But on this Monday, here are a list of songs listed by his fans:
God's Own Drunk
Pacing the Cage
They Don't Dance Like Carmen No More
Havana Daydreamin
Kick it into Second Wind
It's My Job
Little Miss Magic
Life is Just a Tire Swing
Woman Going Crazy on Caroline Street
Tin Cup Chalice
Jolly Mon
Spider John
Nautical Wheelers
Mañana
Delaney Talks to Statues
West Nashville Grand Ballroom Gown
Cowboy in the Jungle
Take Another Road
Brahma Fear