This week could have graced us all with gorgeous, avant-garde Met Gala looks to fuel our never-ending celebrity obsession. Instead, much of the world is being kept inside, away from others. This means no Met Gala--or any celebrity function for that matter. But that doesn't mean we totally have to forego the glam.
A list of celebrities shared throwback photos and current style moments on social media in the absence of Anna Wintour's coveted night. It's enough to hold us over, and remind us of the good times, while we all adhere to social distancing, show respect for healthcare workers and essential employees and commit to saving lives. So as a reward for our hard work at home, here are some of the best celebrity glam photos that have surfaced, and resurfaced during the quarantine.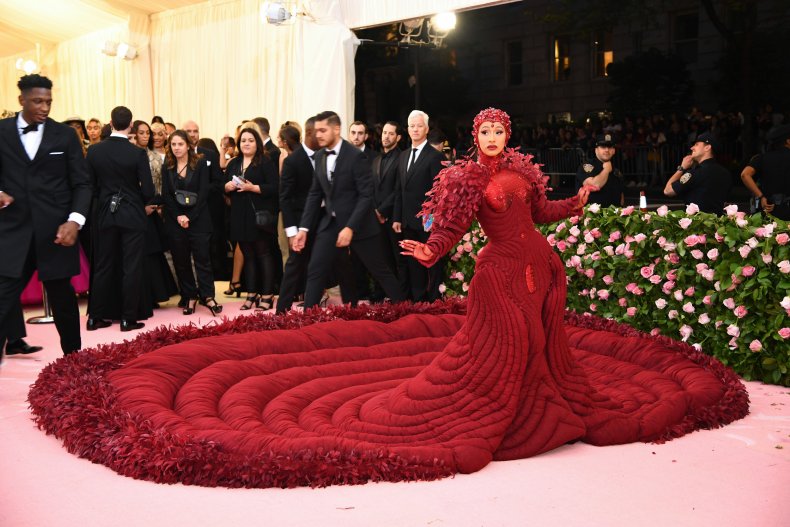 Kris Jenner
The momager of the nation shared a snapshot of Met Galas past including Kylie Jenner, Kim Kardashian West and Kanye West on Instagram. Do we even need to say they all look fantastic? Continue on, Kardashians, with totally influencing fashion culture.
Ariana Grande
Grande posted a few photos of the one time she attended the Met Gala. In her caption, she praised the first Monday in May, and fans adored her throwback fashion moment.
Katy Perry
Though the Met Gala didn't happen this year, Perry shared what she planned to wear to the Vogue-run fashion event. She captioned the photo "what would have been" and the style even included her baby bump.
Madison Prewett
Bachelor alum Madison isn't going anywhere due to the lockdown, but that didn't stop her from throwing on a ballgown. She posted a series of photos where she swapped out her Jordans for a dress.
Janelle Monáe
We'll never get over this perfect ensemble from Monáe. She shared the throwback video on Twitter and was met with joy from fans who love the look.
Jimelle Levon
Fashion Artist Levon created a glorious look for the Met Gala 2020. Though it never made its way to the red carpet, we can all agree it's worth sharing: mask and all.
Blake Lively
Everyone's favorite actor Lively not only shared three Met Gala looks from past years, but she cracked a great joke alongside them. Lively claimed the "carpets matched the Blakes" each year, and she was right.