'No More Baby Parts,' Colorado Planned Parenthood Suspect Said: Reports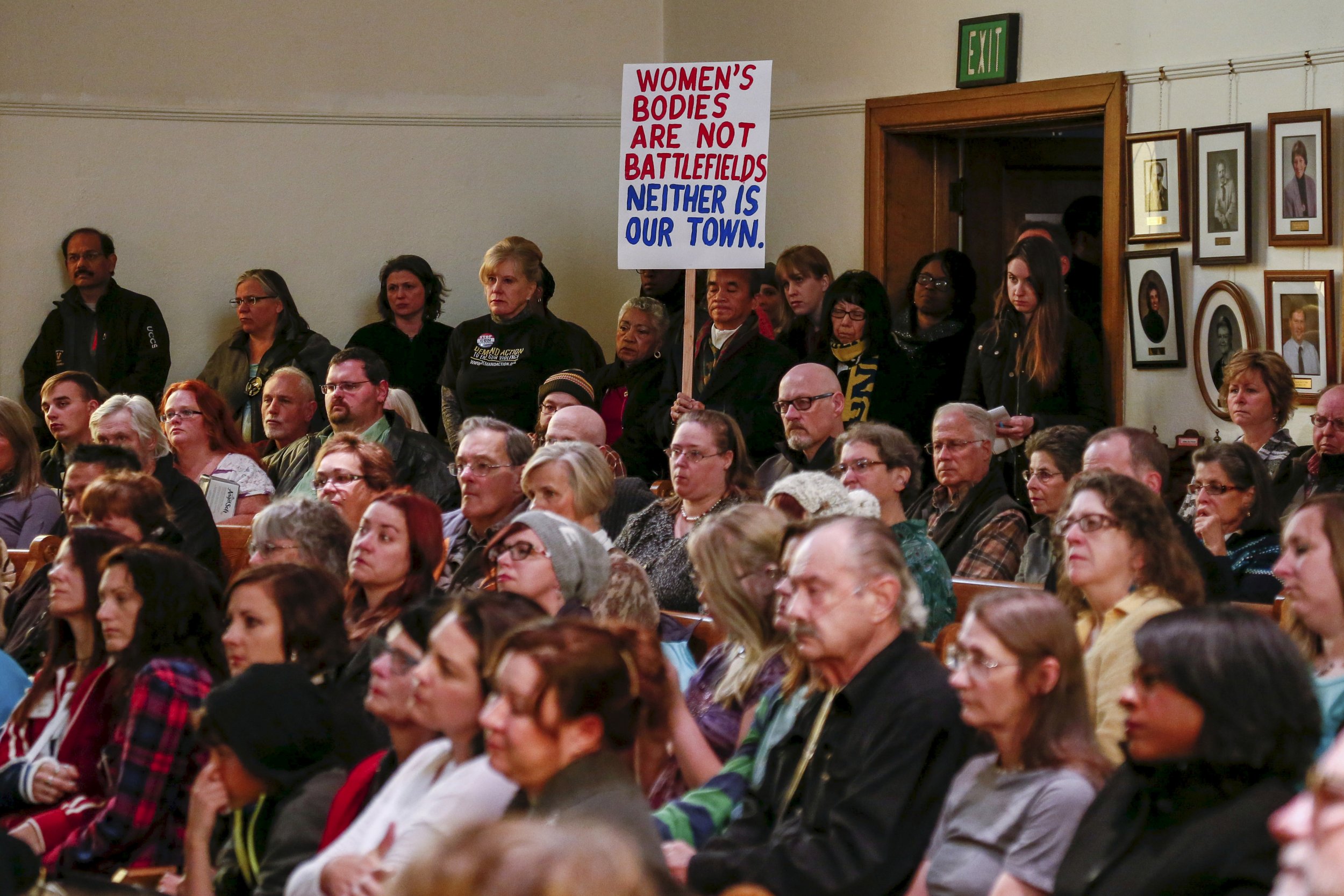 COLORADO SPRINGS, Colo. (Reuters) - The man accused of opening fire at a Planned Parenthood clinic in Colorado and killing three people said "no more baby parts" while he was being arrested, NBC News and other media reported, citing unidentified law enforcement sources.
The utterance from suspect Robert Lewis Dear, 57, apparently referenced the organization's health services, which include abortion, and its role in delivering fetal tissue to researchers.
It could hint at a possible motive for the rampage on Friday, though NBC, citing sources, said investigators had not confirmed any motivation.
Authorities have not discussed a motive for the attack at the Colorado Springs clinic, which killed a police officer and two civilians and wounding nine. Federal law enforcement authorities referred questions to local police. Colorado Springs police could not be reached for comment.
"This unconscionable attack was not only a crime against the Colorado Springs community, but a crime against women receiving healthcare services at Planned Parenthood, law enforcement seeking to protect and serve, and other innocent people," Attorney General Loretta Lynch said in a statement.
The wounded included five police officers and four civilians, who were listed in good condition at area hospitals.
Garrett Swasey, 44, who was killed, was a campus police officer for the University of Colorado at Colorado Springs who joined city police responding to the shooting. The father of two served as an elder at Hope Chapel, the church said on its website.
Dear, a South Carolina native who appeared to have moved to Colorado last year, was taken into custody at the clinic after an hours-long standoff with police and jailed ahead of a Monday court appearance.
In a statement, Vicki Cowart, chief executive of Planned Parenthood of the Rocky Mountains, said "This is an appalling act of violence targeting access to health care and terrorizing skilled and dedicated health care professionals."
The shooting was believed to be the first deadly attack at an abortion provider in the United States in six years. The Colorado Springs center has been repeatedly targeted for protests by anti-abortion activists.
Planned Parenthood was criticized this year after officials of the organization were secretly recorded by an anti-abortion group discussing how to obtain human tissue from aborted fetuses.
The videos triggered protests and have become an issue in the 2016 presidential election race, as conservatives in Congress seek to cut off Planned Parenthood's federal funding. Planned Parenthood has strongly denied doing anything illegal or unethical.
At least eight workers at clinics providing abortions have been killed since 1977, according to the National Abortion Federation. The most recent was in 2009 when doctor George Tiller was shot to death at church in Wichita, Kansas.
NEWCOMER TO COLORADO
Police said Dear recently resided in rural Hartsel, Colorado, about 60 miles west of Colorado Springs. Official records showed a history of brushes with the law.
Dear lived in a trailer parked 50 yards off the highway, sharing it with a woman who may have been his wife though she rarely left the property, according to Zigmond Post Jr., who lives about a quarter of a mile away.
Post told Reuters he met Dear when a pair of dogs escaped from his property.
"We got the dogs back and everything and as we were getting ready to leave he handed us some anti-Obama pamphlets and told us to look over them," said Post, who said he saw Dear again on Wednesday when the two exchanged pleasantries at the post office.
Court records did not show any criminal convictions for Dear in South Carolina, but law enforcement officers were called on several occasions after complaints about him.