Starbucks Says No More Pornography on Our Free WiFi as Ban Set to Begin Next Year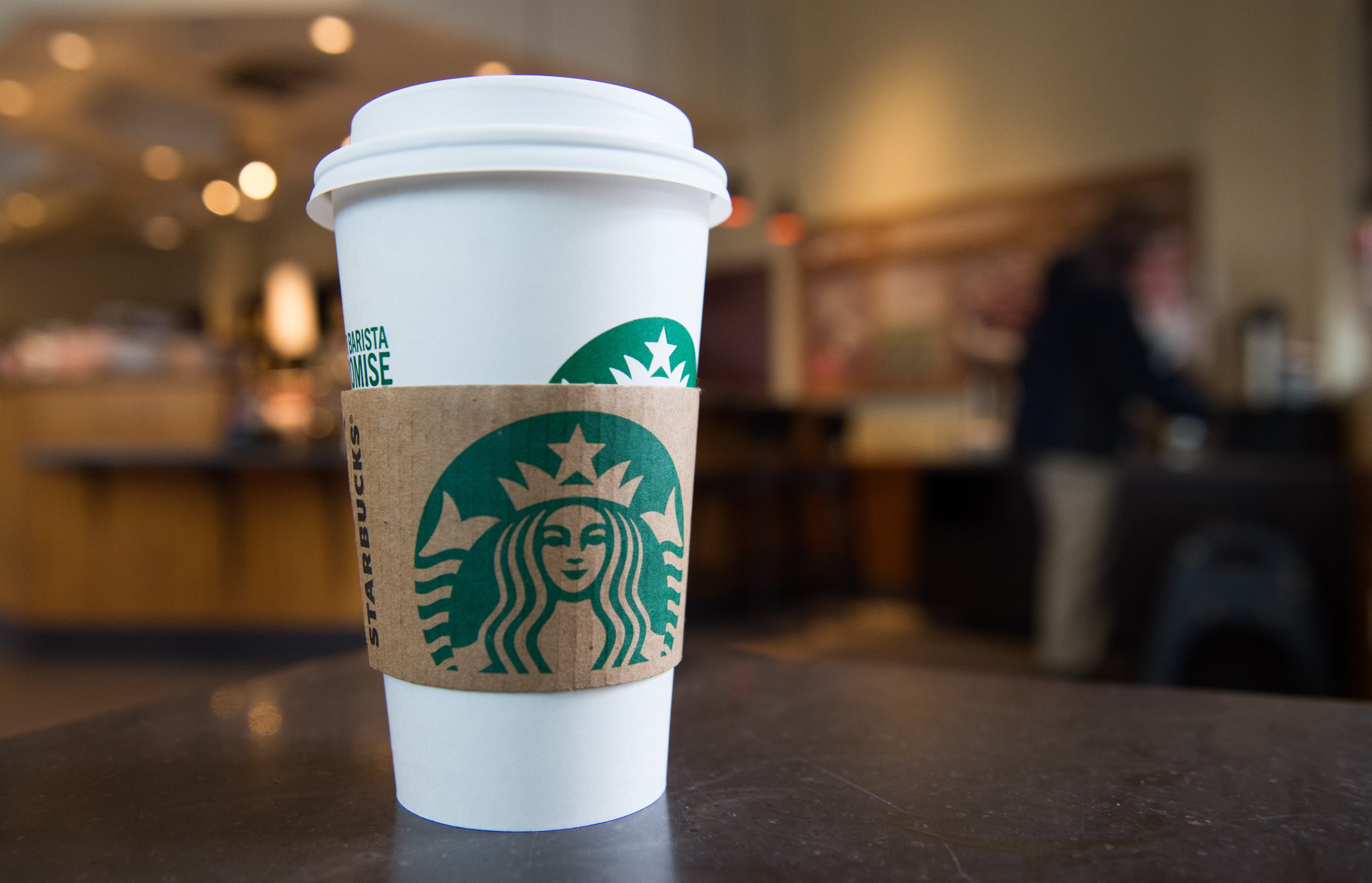 Starbucks will block people from accessing porn on their free public Wi-Fi in their U.S. stores following years of pressure from campaign groups, according to reports.
The coffee giant announced that it will introduce a tool which will block pornographic content from being viewed within their stores and they will "begin introducing it to our U.S. locations in 2019," reports Business Insider.
While the viewing of porn has always being banned in Starbucks stores, the company does not have any way to actively stop people from accessing it via their Wi-Fi network, unlike other chains such as McDonald's and Chick-fil-A.
"While it rarely occurs, the use of Starbucks public Wi-Fi to view illegal or egregious content is not, nor has it ever been permitted," the company added to Buzzfeed News.
Internet safety campaign group Enough is Enough have called on Starbucks to block the viewing on their Wi-Fi networks since 2016. The group relaunched an online petition calling for them to keep a promise they said they made more than two years ago to implement a blocking system.
The group say that open Wi-Fi hotspots—like those at Starbucks—can create "criminal safe havens for sexual predators to operate with anonymity."
The Citizen Go online petition has since go on to attract more than 26,000 signatures.
"Apparently, Starbucks cares more about providing paper straws to protect the environment than protecting kids and patrons on its public Wi-Fi," the page petition description page reads.
"Starbucks broke its promise to filter pornography and child sex abuse images, despite its public announcement it would voluntarily provide safe Wi-Fi in its restaurants nationwide…an announcement more than 2 and-a-half years ago."
"By breaking its commitment, Starbucks is keeping the doors wide open for convicted sex offenders and others to fly under the radar from law enforcement and use free, public Wi-Fi services to access illegal child porn and hardcore pornography," Enough is Enough President and CEO Donna Rice Hughes said in a statement.
"Having unfiltered hotspots also allows children and teens to easily bypass filters and other parental control tools set up by their parents on their smart phones, tablets and laptops," Hughes added to Business Insider.
Starbucks did not immediately respond to a request for comment.