'No National Emergency': California Governor Rebukes Trump While Visiting Busiest Land Border Crossing in Hemisphere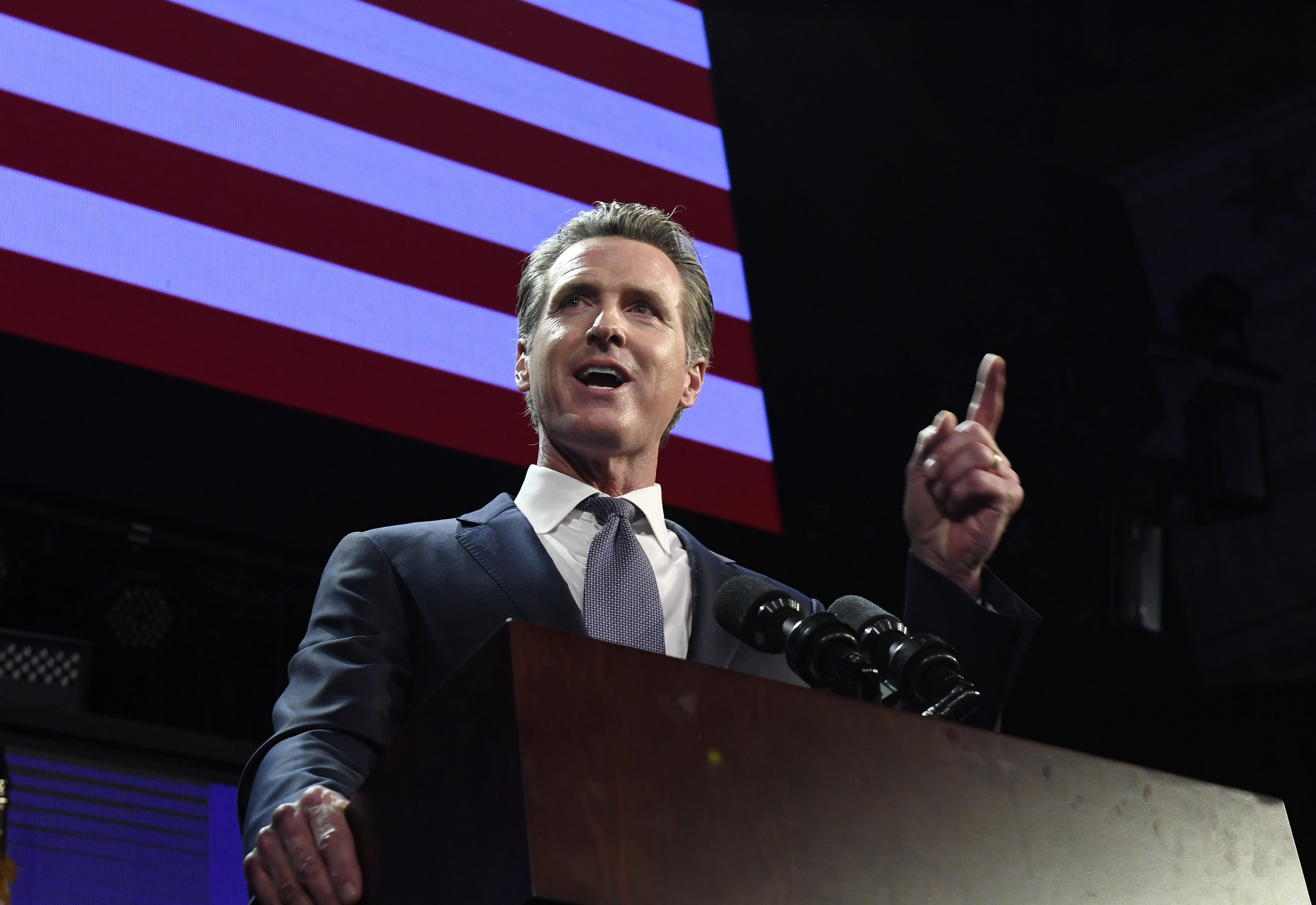 California Governor Gavin Newsom questioned President Donald Trump's emergency declaration while visiting the busiest land border crossing in the Western Hemisphere on Thursday.
Newsom stood at the San Ysidro border crossing in a video posted to Twitter, which was accompanied by a caption that said there is no "national emergency."
"It is a very different story than the one you're hearing out of Washington, D.C.," the Democrat, who took office in January, said in the video.
San Diego news outlet KUSI-TV responded by pointing out that San Ysidro has a border wall.
Customs and Border Protection agents regulate the San Ysidro Port of Entry. About 70,000 vehicles and 20,000 pedestrians legally travel north through the San Ysidro gates each day, according to the General Services Administration.
Newsom's comments about the border wall are the latest criticisms California's leader has directed at Trump.
Last month, Newsom withdrew about 260 of the state's 360 National Guard troops at the southwest border, the Associated Press reported.
"I'm trying to acknowledge there are some legitimate concerns but I'm not going to play into the hype and the politics," he said at the time.
Newsom's remarks on Thursday are also the latest in a broader debate over security at the southwest border, which culminated in a 35-day shutdown—the longest ever in U.S. history—stretching from late December through most of January.
The shutdown, which was catalyzed by Trump's demand for $5.7 billion in border wall funding, ended when the president signed a bill that Congress had passed to keep the government open for less than a month. He subsequently signed a spending and security plan that included $1.375 billion for 55 additional miles of fencing at the border.
But the commander-in-chief also signed an emergency declaration to reallocate more federal funds toward the border, saying, "We're talking about an invasion of our country with drugs and human traffickers."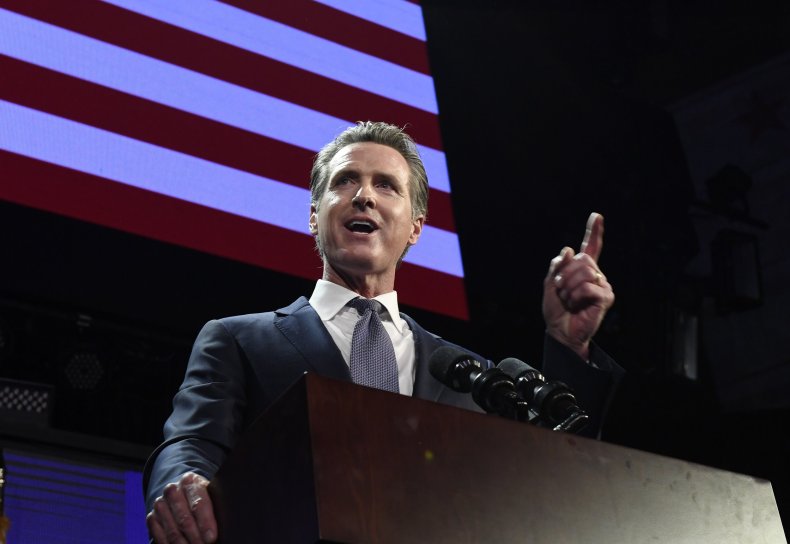 Democrats have criticized Trump's declaration of a state of emergency and efforts to build a wall on the southwest border, saying the plan was a political move driven by his campaign promise to do so, rather based on than facts.
Californian leaders have resisted a range of Trump's political stances, including the border wall. Newsom's predecessor, Governor Jerry Brown, regularly engaged in public spats with President Trump.
Just two days after he was sworn in, Newsom sparred with Trump, who had posted a tweet threatening to withhold federal disaster relief money for wildfire victims.
"Mr. President -- Just yesterday, @OregonGovBrown, @GovInslee, and I sent a letter asking the federal government to work with us in taking on these unprecedented wildfires. We have been put in office by the voters to get things done, not to play games with lives," the governor wrote. "Disasters and recovery are no time for politics. I'm already taking action to modernize and manage our forests and emergency responses. The people of CA -- folks in Paradise -- should not be victims to partisan bickering."