No, Netflix's 'The Ripper' Isn't About Jack—Meet the Yorkshire Ripper
There's already a bit of a miscommunication between excited Netflix subscribers and the streaming platform's latest serial killer documentary series. A four-part series called The Ripper was released on Wednesday, but it's not about the "Ripper" most people know about.
Twitter users are celebrating the "Jack the Ripper"–based release, but it actually has nothing to do with Jack.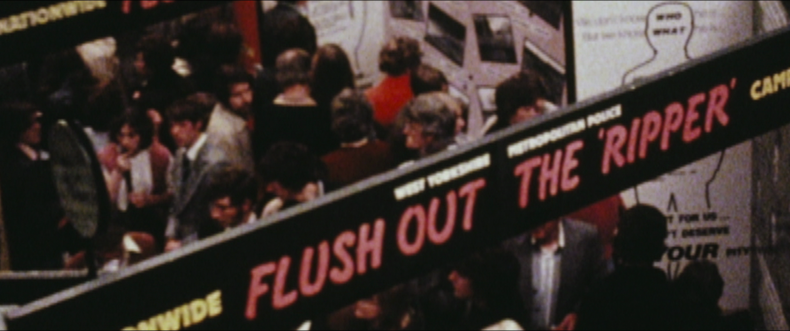 This "Ripper" is actually the Yorkshire Ripper, his real name is Peter Sutcliffe. He killed 13 women in the U.K.—mainly sex workers—between 1975 and 1980, and he attempted to kill seven others. Sutcliffe was then captured by police in 1981 and spent the remainder of his life in prison. He died very recently from COVID-19.
Netflix's series chronicles Sutcliffe's wrongdoings of Sutcliffe as well as how he was caught. Specifically, a woman was in his car when Sutcliffe was arrested, meaning the timing of his capture possibly saved a life.
The series' summary on the Netflix press website reads: "Chronicling the twists and turns of the largest police manhunt in British police history, this evocative four-part series re-examines the crimes within the context of England in the late 1970s: a time of radical change, de-industrialization, poverty, masculinity and misogyny, all of which contributed to the Ripper evading capture for so long."
It's important to remember, Jack the Ripper acted almost 100 years before Sutcliffe. That infamous serial killer was never identified. There are hundreds of theories about who Jack the Ripper was, and some of those say that he could have actually been a handful of different murderers. There's almost no chance Sutcliffe is related to Jack, given his murder spree happened in the 1970s, not the 1880s, like Jack.
So far, there have been a few complaints about the series name. Some want "Yorkshire" ripper to be clear, as they walked into the series believing it would be about Jack. Others, however, sided with victim families affected by Sutcliffe. The loved ones left behind took offense to the title The Ripper as the gory word was created based on the idea of a murderer ripping human flesh. They articulated their concerns in an open letter to Netflix.
So far, those who have started The Ripper have issued praise for the docuseries. Not everyone is excited about the true-crime addition, though. Richard McCann, the son of Sutcliffe's first victim, is concerned about potentially inspiring other sadistic killers. While McCann revealed The Ripper is a respectfully-created program, he, along with other victim family members, disapproved of the series name. "It's so disappointing that we hear it over and over again, possibly inspiring the next serial killer," McCann told BBC Radio 2 in reference to the idea of glamorizing a serial killer with a flashy name.