No Nobel Prize This Year as Committee Splits Over Sexual Assault Accusations
For only the second time in its history, the Nobel Prize in literature will not be awarded, as a sex scandal engulfs the committee that gives out the prize.
In the biggest crisis for the prize since it was launched, in 1901, four people have resigned from the Swedish Academy over how it handled claims made against photographer Jean-Claude Arnault, the husband of academy member Katarina Frostenson.
Arnault was accused of groping Crown Princess Victoria, the heir to the Swedish throne. He denied all the claims made against him.
The academy said that the smaller committee, and reduced public confidence in it, meant it would instead give out two awards in 2019. It called this a "reserved prize," effectively meaning that the award would be delayed but would be given to an eligible work from this year.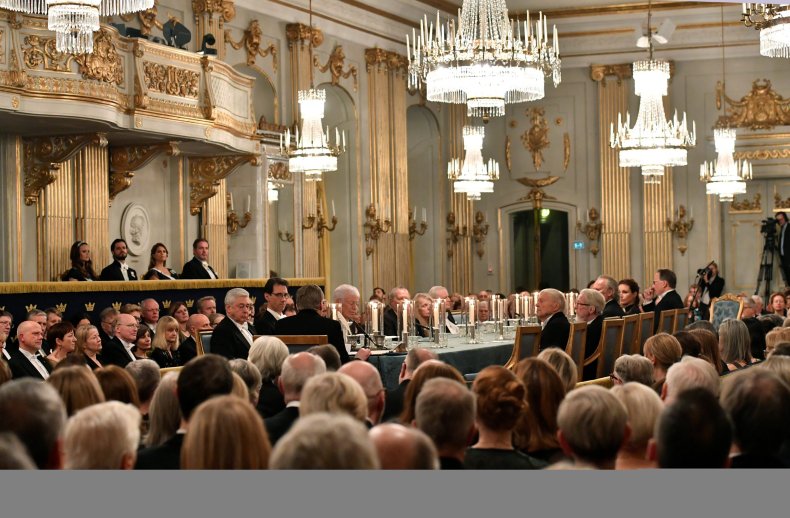 Apart from the two world wars, the only time the literature prize was not awarded was in 1935, with no reason given for that omission. French existentialist philosopher Jean-Paul Sartre refused the award in 1964.
In a statement, the academy said it needed to "regain confidence in its work, before the next Literature Prize winner is declared.
"The active members of the Swedish Academy are of course fully aware that the present crisis of confidence places high demands on a long-term and robust work for change."
"We find it necessary to commit time to recovering public confidence in the Academy before the next laureate can be announced," said Anders Olsson, the interim permanent secretary.
After the sexual assault claims were made, three members of the 18-strong committee quit over the decision not to expel Frostenson.
Members of the committee then engaged in unprecedented public spats in the Swedish media, which culminated in the resignation of permanent secretary Sara Danius. That, in turn, sparked widespread protests in Sweden, as it looked like a woman was being punished for male behavior; Swedish media, meanwhile, speculated over how much the global #MeToo campaign influenced the academy's decision.
Membership in the academy, which was established in 1786, is for life, and a resignation means there is an empty chair until that member dies. Swedish King Carl XVI Gustaf said he wanted to change that rule and allow new members to be nominated.
The Nobel prizes are decided by different groups. The Royal Swedish Academy of Sciences awards the prizes for physics, chemistry and economics, while the Nobel Assembly awards the medicine prize.
U.S. President Donald Trump has been nominated for the Nobel Peace Prize by a group of Republicans for his role in denuclearizing the Korean Peninsula. The Norwegian Nobel Committee decides on the Nobel Peace Prize.