Trump's Still An Asset, Voters Don't Care About Stormy Daniels Or Russia, Paul Ryan Says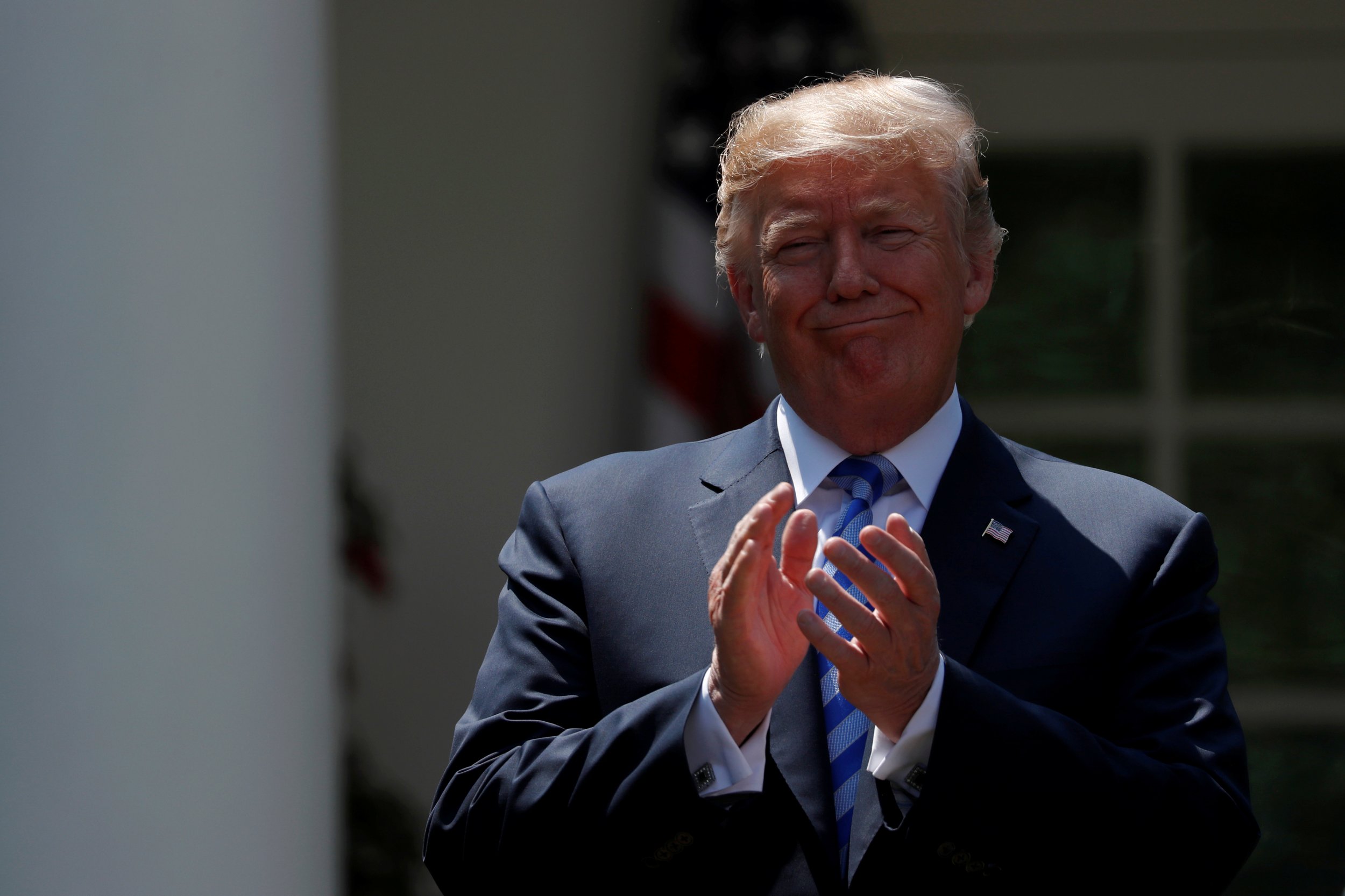 President Donald Trump will be an asset, rather than hindrance, to the Republican Party come midterms, according to House Speaker Paul Ryan.
Despite the president slamming the ongoing Russia probe, and facing questions over allegations of an affair made by adult film star Stephanie Clifford, known as Stormy Daniels, the outgoing speaker said he believed people were focused on topics such as jobs and the economy.
Speaking to the Associated Press at the Wisconsin Republican convention on Saturday, Ryan said Trump had won over voters in key states.
"The president is strong in these states," Ryan said.
"He's an asset...Whether I'm running around southern Wisconsin or America, nobody is talking about Stormy Daniels. Nobody is talking about Russia. They're talking about their lives and their problems. They're talking about their communities, they're talking about jobs, they're talking about the economy, they're talking about national security," Ryan added.
Trump's recently hired lawyer Rudy Giuliani has put the Daniels story back in the headlines once again, claiming the president was aware of the hush money payment made to Daniels by lawyer Michael Cohen and suggesting it was possible other women had received hush payments.
But despite his assertion that Trump would be an important factor in the midterms, Ryan did warn the audience of around 600 people that Republicans must be vigilant against the Democrat "blue wave," The Washington Times reported.
Ryan announced back in April that he would not be seeking re-election and planned to retire from Congress, with the president praising the Wisconsin Republican after he made his announcement, CNN reported.
"Speaker Paul Ryan is a truly good man, and while he will not be seeking re-election, he will leave a legacy of achievement that nobody can question. We are with you Paul!" the president tweeted at the time.