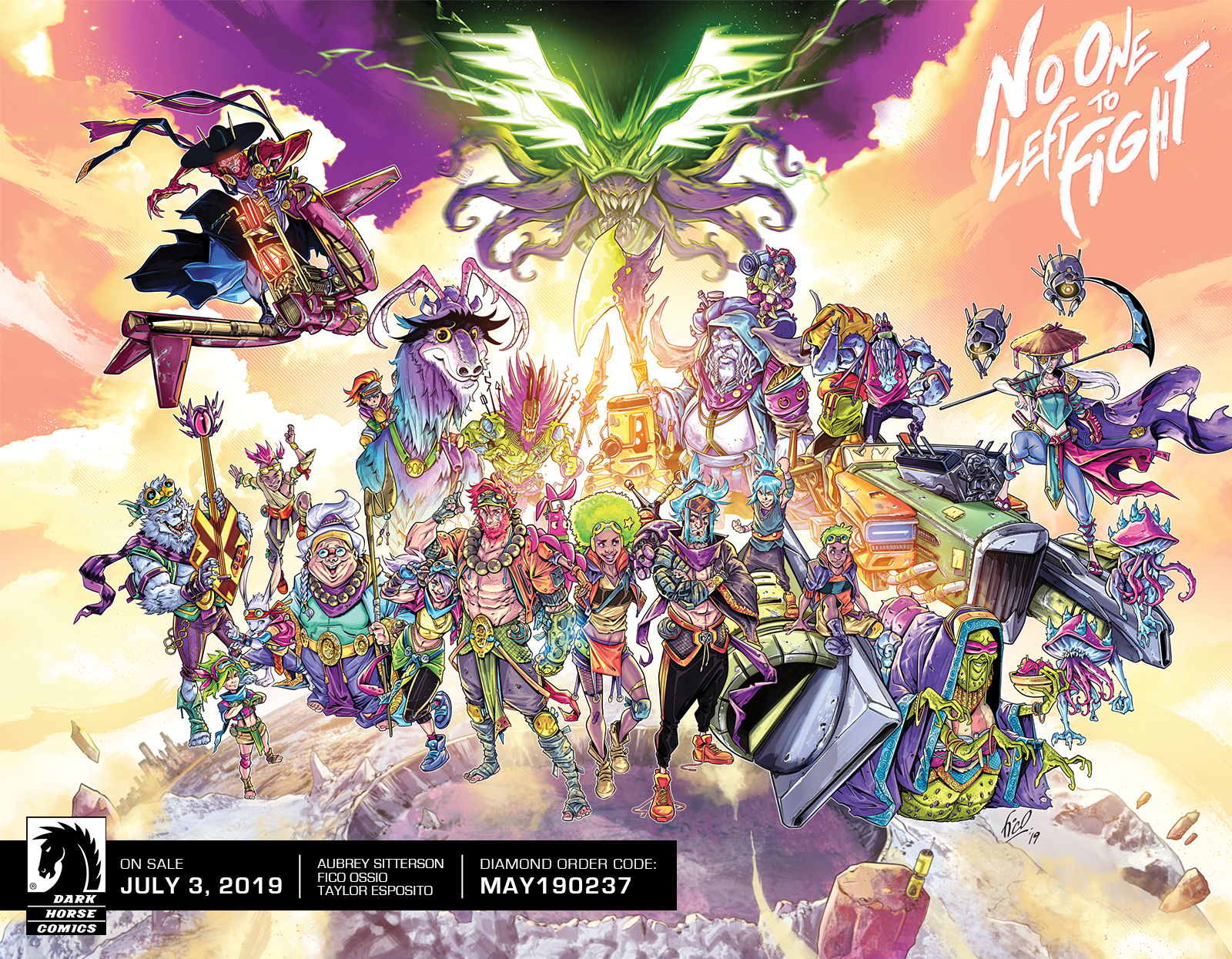 Lots of comic book fans know "that Wednesday feeling." Walking into your local shop and picking up that envelope with all your subscriptions ready to go. It's one of the few great tactile pleasures in an increasingly digital world. It's also a luxury many comic book fans can't experience. And a new series, No One Left To Fight , aims to rectify that with a unique subscription package designed to bring that Wednesday feeling to fans anywhere.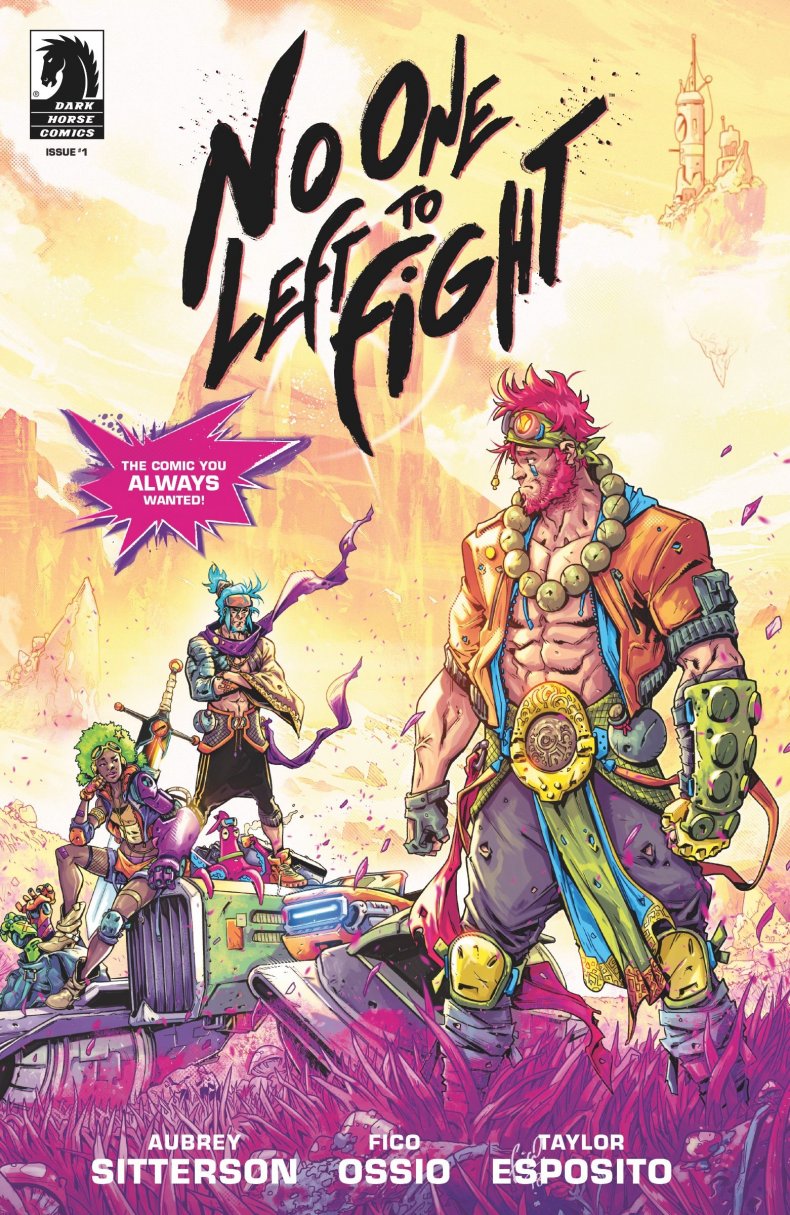 "My audience may not live near a comic book store. In large swaths of the country there's just not a local shop. You have to drive 40 miles to find a shop," Aubrey Sitterson, one of the creators behind No One Left To Fight, told Newsweek. Along with co-creator Fico Ossio, Sitterson's NOLTF offers a Dragonball Z -inspired vision of what comes next for a group of heroes who saved the world. "We call it the comic you always wanted cause it's the comic we always wanted," Sitterson said.
They're hoping lots of other people want it, too, which is why they partnered with Collector's Paradise to launch an online subscription package. Readers can preorder the entire NOLTF series (five issues) and get it shipped in November when the last issue arrives at retail. Like any good preorder deal there are multiple packages available, each with different incentives.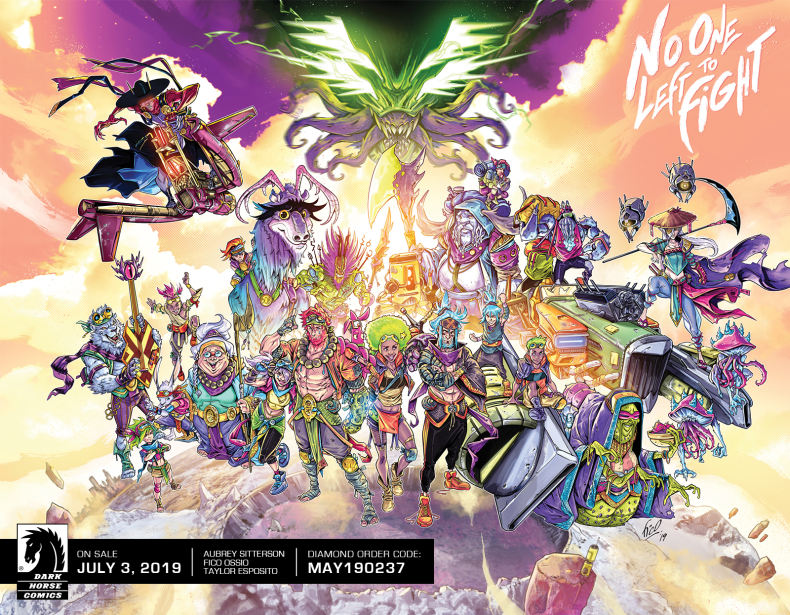 Basic Package: $19.99 and includes issues #1-5 signed by Sitterson.
Super Package: $29.99 includes the basic package plus a collectible 6x9 art card signed by Sitterson and Ossio.
Collector Package: $39.99 includes Super Package plus an 11x17 poster of the cast (above) signed by Sitterson and Ossio.
"It's a way to sidestep the confusion of comic book direct market ordering and do that all-important thing: Get books in people's hands," said Sitterson. "When comics do well speculators get involved and it becomes hard to buy a copy."
Sitterson got the idea from a similar digital distribution strategy he organized last year for his standalone graphic novel The Comic Book Story of Professional Wrestling, which became the top-selling book for the retailers involved. NOLTF is being published by Dark Horse, which operates primarily in comic book shops. So NOLTF will be available on the direct market too, for anyone not interested in committing to (or waiting for) the digital deal. Sitterson himself hopes people still go to their local shop, should they be lucky enough to have one.
"If you want to read it and not miss anything you either need to find one and go there every month and get it, which I recommend. I think it's one of life's great joys to have a subscription list," he said. This isn't about replacing shops, but making it simple for everyone to have the experience. "We're giving people the opportunity to click one link. Go to one place. Buy all five issues and get them all shipped out."
No One Left To Fight #1 will release on July 3. Fans can also pre-order the subscription pack online.