Sorry, Donald Trump, Pete Rose Is Not Endorsing You For President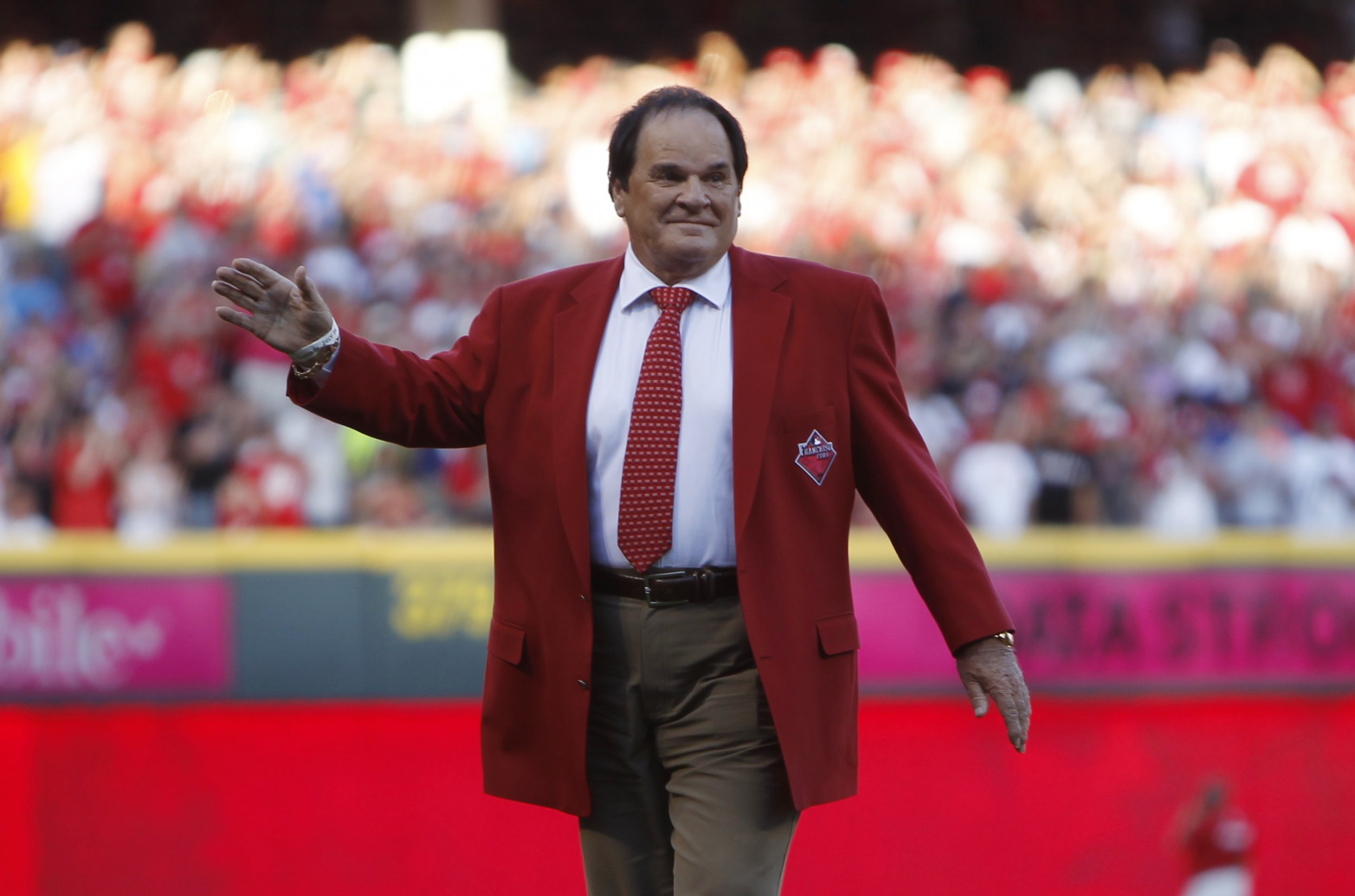 Updated | Don't believe everything you read on Donald Trump's Twitter page: Former baseball champ Pete Rose is not endorsing the billionaire businessman for president.
On Sunday night, Trump tweeted a photo of a baseball apparently signed by former Cincinnati Reds player Rose, with the message "Please make America great again."
Trump posted the same image on his Facebook page, writing, "Just received from Pete Rose. Thank you Pete!"
The media were quick to interpret this as an endorsement of the Republican front-runner. "Pete Rose backs Donald Trump ahead of Ohio primary," blared CNN.com. MSNBC.com made a point of explaining to its readers "why Pete Rose's Trump endorsement matters." (The answer: Rose, despite being banned from baseball since 1989, remains a hometown hero in Ohio, where Trump hopes to carve out a narrow primary victory.)
Fox Sports went with a dramatic headline: "Pete Rose gives his full support to Donald Trump as only he can."
Only problem? Rose is not endorsing Trump—and he never sent a personalized note to the candidate, according to his publicist.
"Pete signs a lot of baseballs, and one of his things is to put pop culture references on there [as requested by] fans," Ray Genco, a representative for the player, told Newsweek. "I'm not saying he did or did not sign it. I'm saying it was not a personalized note that he sent to Donald Trump as a means of endorsing a candidate."
Genco, an attorney, wasn't sure how the ball seemingly signed by Rose wound up in Trump's possession. He added, "It was not the intention of Pete to send a ball specifically to Trump in order to endorse him."
Trump, though, is either confused or purposefully misleading the media into calling it an endorsement. The candidate reportedly mentioned Rose by name at a campaign stop in West Chester, Ohio, saying, "We gotta let Pete Rose in the Hall of Fame."
Rose played in Major League Baseball from 1963 until the mid-1980s. He was banned from the sport after being accused of betting on his own team.
Rose was not available to speak directly, but Genco provided the following statement:
I represent Mr. Pete Rose. Pete has made a point not to "endorse" any particular presidential candidate.

Though he respects everyone who works hard for our country, any outlet that misinterpreted a signed baseball for an endorsement was wrong.

Pete did not send any candidate a baseball or a note of endorsement.

That said, through my discussions with Pete about this cycle, I've learned that he believes that who to vote for is a decision each voter should decide for him or herself.

Pete knows and has impressed upon me that, above politics, it's leadership and teamwork [that] make all the difference. Both the left and right are baseball fans, and it is those institutions and their people that make America exceptional.
We've reached out to the Trump campaign and will update if we hear back.
Correction: An earlier version of this post referred to Ray Genco as Rose's publicist. He is an attorney for the baseball veteran who handles media requests.