Donald Trump Won't Draw 'Red Line' for North Korea Action, says Sean Spicer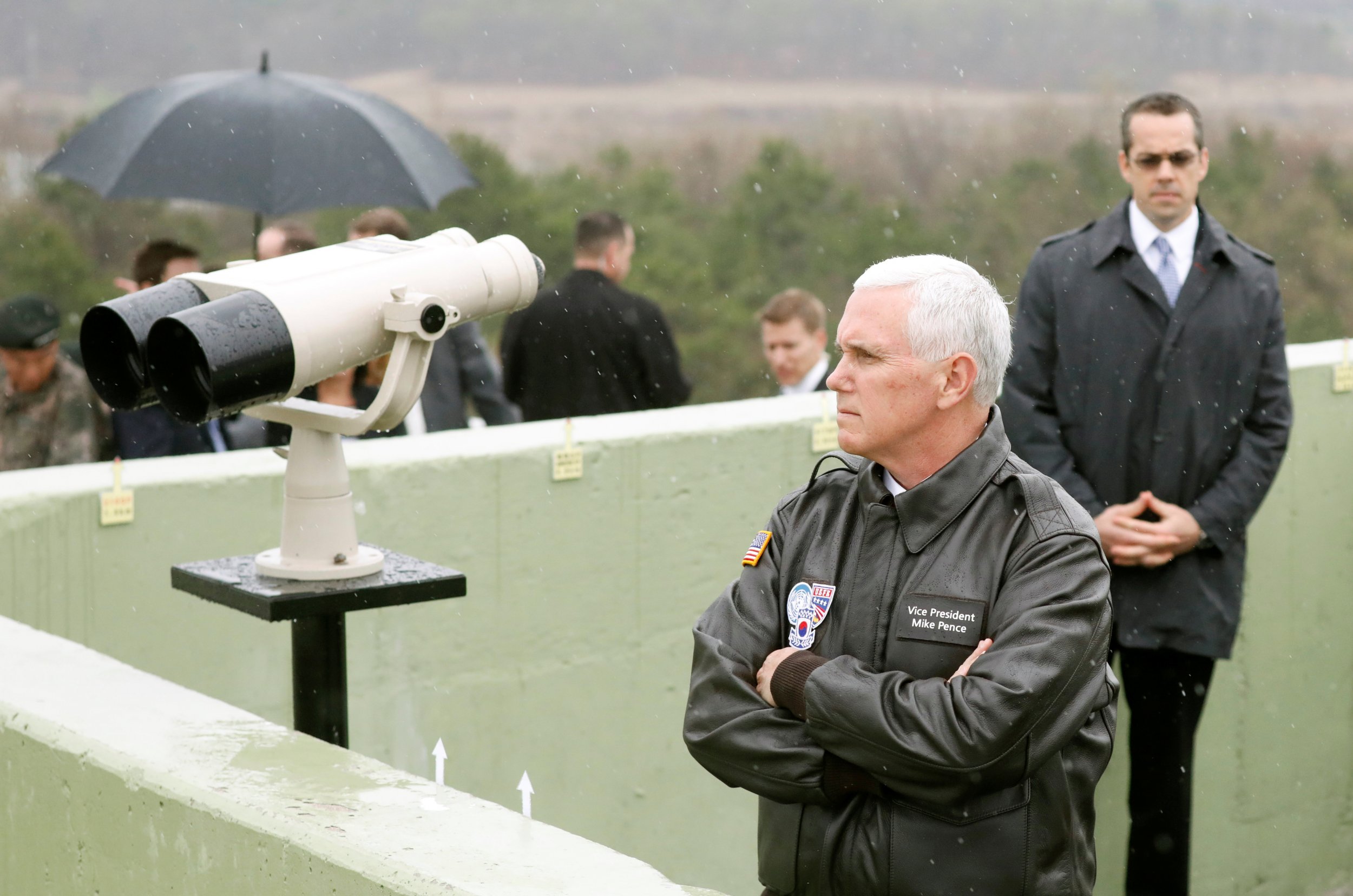 U.S. President Donald Trump has no plans to draw a "red line" when it comes to North Korea, said his press secretary Sean Spicer.
"Drawing red lines really hasn't worked in the past. He holds his cards close to the vest, and I think you're not going to see him telegraphing how he's going to respond to any military or other situation going forward," Spicer told journalists at an afternoon briefing on Monday.
Trump will not respond publicly to North Korea's accusation that the U.S. is creating the conditions for "thermonuclear war," made on Monday by the country's deputy U.N. ambassador. North Korea's vice-foreign minister Han Song Ryol told the BBC Sunday, "We'll be conducting more missile tests on a weekly, monthly and yearly basis."
Spicer said that Trump would be prepared to take "decisive action" but he won't make a public statement about what actions the United States might take in North Korea, as he wouldn't want to give the country a "heads up" on what was coming.
He said: "We start to talk about what the action will be months in advance, and it really gives the intended recipient of action a heads up as to what's going on, so I don't think that you're going to see the president drawing red lines in the sand."
At the White House's annual Easter Egg Roll on Monday, Trump said that North Korea has "gotta behave." During his 10-day trip to Asia, Vice President Mike Pence reiterated the strong rhetoric, saying that North Korea would "do well not to test his [Trump's] resolve —or the strength of the armed forces of the United States in this region."
On April 14, North Korea blamed Trump's provocative tweets for ramping up tension between the two countries. Trump's "aggressive" tweets were "making trouble" by upping tension on the North Korean peninsula, Han said in an interview with the Associated Press.
"We are comparing Trump's policy toward the DPRK (North Korea) with the former administrations and we have concluded that it's becoming more vicious and more aggressive," he said.
China, North Korea's most powerful ally, has urged caution on both sides. President Xi Jinping asked Trump to tone down his rhetoric on North Korea on April 12, encouraging him to seek a "peaceful solution".
However, during a visit to the demilitarized zone (DMZ)— a 2.5 mile buffer zone between the North and South—Pence said the time for "strategic patience" was over, reiterating comments by U.S. Secretary of State Rex Tillerson made in March in reference to the previous administration's policy towards North Korea.
On Saturday, North Korea's military parade showed two brand new intercontinental missiles, likely designed to reach the U.S. They were carried by off-road launchers, suggesting North Korea could position them in hard-to-find, difficult-to-access spots, away from their usual launch sites, according to The New York Times.