No Ransom Payment for Iran | Opinion
Iran's state news agency reported a few days ago that the Biden administration has agreed to release $7 billion of frozen Iranian assets and four Iranian prisoners in exchange for four American prisoners falsely accused of espionage in Iran.
While the Biden administration denied the report, Iranian security forces have reportedly already removed American prisoners from Evin Prison's general ward in advance of an imminent swap. I hope the prisoners will all return home soon, but the likely prisoner swap is far from reassuring. If the Biden administration repatriates any funds to Iran in connection with the release of American hostages, regardless of how the Biden administration may spin it, the Iranian regime will regard it as ransom and arrest more Americans as hostages for new rounds of extortion.
In January 2016, President Obama authorized the release of $1.7 billion in frozen Iranian assets to grease a prisoner swap with Iran that brought four Americans home. Although the Obama administration denied the money was a ransom payment, Iranian hardliners boasted to local media that they had forced the U.S. to pay for the release of American prisoners. They also called for more arrests of Americans to replicate their success.
The Obama administration's 2016 prisoner swap deal with Iran was poorly negotiated, and its excessive compromises had predictable consequences. The deal left two American hostages behind—and the emboldened Iranian regime immediately arrested not only more Americans, but also a number of other Western citizens, to leverage the release of its own assets and/or prisoners. In effect, Obama's team replicated the incentives for hostage-taking that President Reagan's arms-for-hostages schemes encouraged three decades before.
I was one of the hostages taken by Iran in the aftermath of the 2016 prisoner swap. In August 2016, I was arrested while doing research in Iran for my dissertation. My interrogator told me matter-of-factly that I had been detained for the sole purpose of achieving a deal with the U.S. to release Iranian prisoners and frozen assets. The Obama administration never admitted, not even privately, that I was arrested as a hostage for the sole purpose of becoming a political pawn in a trading game.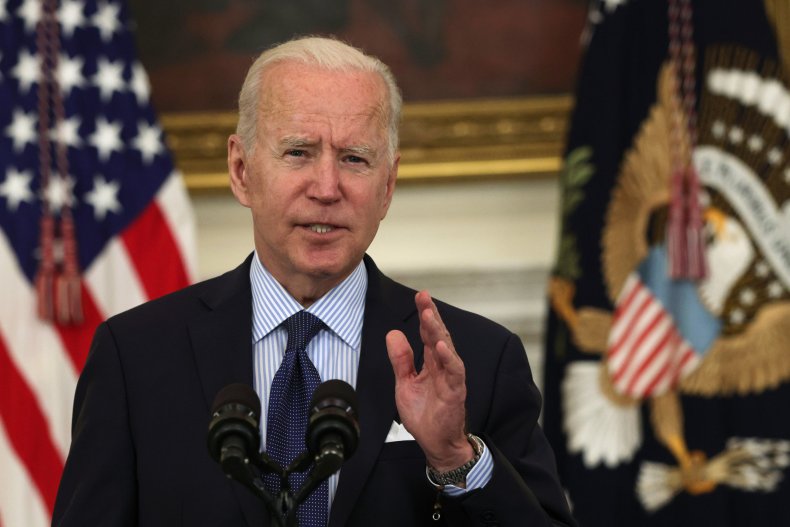 As a result of the Trump administration's constant pressure on Iran, I was released in a one-to-one prisoner swap in December 2019, after being held hostage by the regime in Iran for 40 months. No money changed hands. My release, along with those of U.S. permanent resident Nizar Zakka and U.S. Navy veteran Michael White, clearly indicated that it was entirely possible for the U.S. government to free American hostages in Iran through sheer pressure and tactical compromise—in other words, a prisoner swap without any sanctions relief or financial incentive.
Considering how hostage-taking became an Iranian "business model" after President Obama's release of $1.7 billion to the regime, one can only imagine, should the Iranian claim have any basis, the repercussions of President Biden's possible release of $7 billion. To put that amount in perspective, the entire Iranian national budget for 2021-2022 is $35.57 billion. The alleged figure to be released by the Biden administration would thus be one-fifth of the Iranian government's operating budget for this entire fiscal year.
Even if the funds are to be released and used for humanitarian purposes, one cannot forget that money is fungible. A massive windfall like this will allow the cash-strapped regime to expand its territorial hegemony and other malign influences, allocate otherwise-unavailable resources for its missile and nuclear programs, and fund regional destabilizing activities.
Equally disturbing is that any release of frozen Iranian assets by the U.S. in exchange for Iran's release of American hostages will feed the regime's insatiable desire for easy ransom money. It will expose the several thousands of Iranian Americans living in Iran to an increased danger of being taken hostage by the regime, and it will help perpetuate the vicious cycle of Iran's hostage diplomacy.
The Biden administration should secure the release of American hostages in Iran from a position of strength. They should understand that it is the Iranian regime that is strained and tottering on the brink of crisis. They should communicate to the regime that releasing all American hostages without monetary gain is a necessary precondition for re-entering the nuclear deal. For the safety and well-being of American citizens, and for the security and stability of the Middle East, the Biden administration should not authorize the release of any frozen Iranian assets to the Islamic Republic if it is conditional on the release of American hostages.
Wang Xiyue is a Ph.D. candidate in history at Princeton University and a Jeane Kirkpatrick fellow at the American Enterprise Institute. He was imprisoned in Iran from August 7, 2016 to December 7, 2019.
The views expressed in this article are the writer's own.