No Republicans Object to Inspector General Trump Called 'Fake News'
The U.S. Senate confirmed a new inspector general who was accused of spreading "fake news" on COVID-19 by then-President Donald Trump in 2020.
Christi A. Grimm was confirmed Friday to be the new inspector general of the Department of Health and Human Services (DHHS), thanks in part to no Republicans objecting to her appointment. She will oversee the $1.6 billion department that has about 1,600 employees.
When discussing her potential in the role of inspector general, Grimm seemingly impressed both Democrats and Republicans on the Senate Finance Committee with her stance on the post's responsibilities.
"They root out fraud, waste and abuse, and help make programs more efficient and effective. It is critical to have inspectors general who understand the value of objective and independent oversight," she said. "A strong inspector general makes a stronger department and a stronger, more trusted federal government."
She already has an illustrious history with Trump. He had previously claimed in April 2020 that Grimm and her watchdog group were "fake news" after the group published a report that hospitals were struggling with COVID-19 cases.
"Hospitals reported that severe shortages of testing supplies and extended waits for test results limited (their) ability to monitor the health of patients and staff," stated the report.
When asked about this report by the media, Trump asked to know what Grimm's name was. He also asked the reporter if there was a chance that politics could have influenced the report, according to the Associated Press. When the reporter said that Grimm previously worked during the administration of former President Barack Obama, Trump scoffed.
"Thank you for telling me that," said Trump. "There's a typical fake news deal."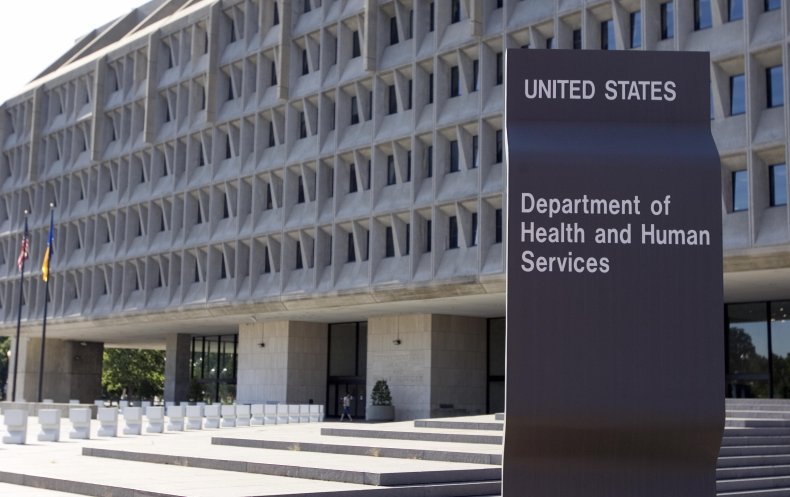 Grimm responded to Trump's comments, defending the watchdog's work.
"Anything that is done that could impair independence, I think, compromises the effectiveness of oversight of programs that are there to serve the American public," Grimm told the House Oversight and Reform Committee at the time, according to The Hill.
The inspector general role, which Grimm took over in an interim capacity in 2020 and only now received a permanent position, will focus on health care fraud cases. The AP reports that she could begin overseeing cases of COVID-19-related fraud.
Newsweek has reached out to the DHHS for comment, but has yet to receive a response.
Update 2/18/2022 at 4:51 p.m. EST: This story has been updated with additional information regarding Grimm and her connection to Trump.