A sweeping election reform bill just made its way through the House of Representatives with zero Republican support.
H.R. 1—also known as the For the People Act—passed the chamber on Wednesday in a 220 to 210 vote, marking the second time it's been approved by the Democrat-controlled chamber in two years. Two Republicans did not vote.
The roughly 800-page reform bill would touch on nearly every piece of the electoral process, including voter access and campaign finance. It would also require each state to establish an independent commission to redraw district lines based on the census.
Congressman John Sarbanes (D-Md.) the chair of the House's Democracy Reform Task Force who reintroduced the bill this year, said in a statement earlier this week that "the 2020 election underscored the need for comprehensive, structural democracy reform."
"Americans across the country were forced to overcome rampant voter suppression, gerrymandering and a torrent of special-interest dark money just to exercise their vote and their voice in our democracy," Sarbanes said. "It shouldn't have to be this way."
President Joe Biden's administration lent its support to the legislation on Monday, stating it is urgently needed "in the wake of an unprecedented assault on our democracy."
But Republicans, including former President Donald Trump and former Vice President Mike Pence, argued that the bill was a Democratic "power grab" and would strip states of their right to conduct elections.
Pence wrote in an editorial on Wednesday that the bill was "an unconstitutional, reckless, and anti-democratic bill that would erode those foundational principles and could permanently damage our republic."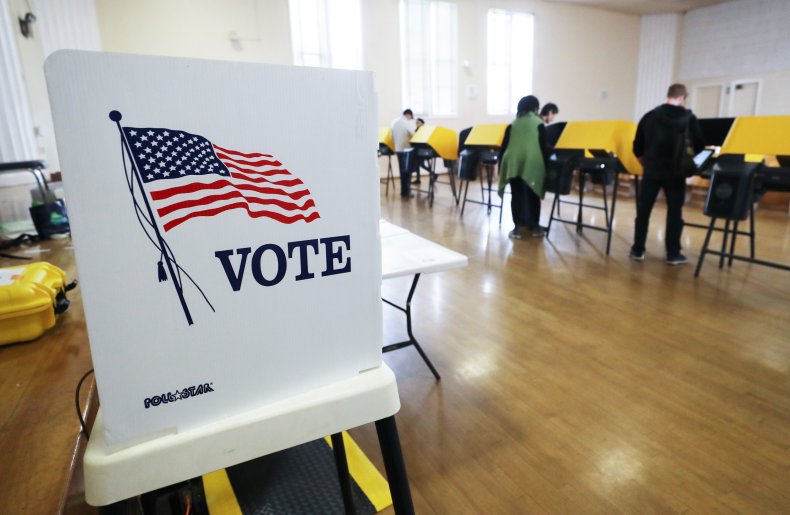 Despite Republican opposition, surveys have shown that H.R. 1 enjoys broad public support. Last week, a Data for Progress poll found more than two-thirds of likely voters (68 percent) said they would back the proposal, including 70 percent of Democratic voters and 57 percent of Republican voters.
The measures in H.R. 1 that received the most support from likely voters were the prevention of foreign interference, limiting money in politics, and increasing election security. A majority of the respondents said they supported voting by mail, a method that was heavily used during the 2020 election due to the coronavirus pandemic. Some Republican legislatures are now looking to restrict that for the next cycle.
While the For the People Act passed the House, it will face an uphill battle in the Senate. Democrats have the slimmest of advantages in the 50-50 split chamber, with Vice President Kamala Harris acting as the tie-breaking vote. In order to pass H.R. 1, Senate Democrats would need 10 Republicans to support the bill.
That seems unlikely as Senate Minority Leader Mitch McConnell (R-Ky.) has criticized the election reform bill as a "federal takeover" that would allow Democrats to "grab unprecedented power over how America conducts its elections and how American citizens can engage in political speech."