No, Rihanna Doesn't Still Love Chris Brown—Her Quotes Are From 2012
Rihanna appeared on Oprah's podcast Wednesday, but her quotes about Chris Brown are not new. Media sources ran with the information, which stated the pair of celebrities are working on their friendship. But the conversation in question actually took place in 2012.
The podcast's description on all streaming platforms now clarifies that the interview took place in 2012. OWN also confirmed this to Newsweek that the upload was from a 2012 conversation that originally aired on the network.
Now, TMZ, The Daily Mail, Yahoo News and more have reported that Brown and Rihanna are working on their friendship 12 whole years after Brown was arrested for assaulting Rihanna. But Rihanna's opinion of Brown has changed dramatically since.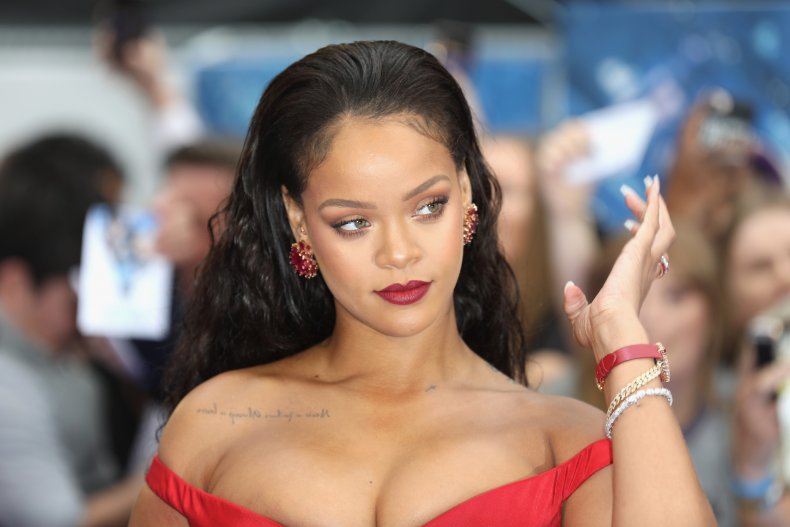 Oprah's SuperSoul Conversations podcast included a lengthy quote about Brown and Rihanna's care for the singer, even after she filed a restraining order against him.
"We've been working on our friendship again," Rihanna said of Brown on the podcast. "We've built a trust again. We love each other and we probably always will and that's not anything that we're gonna try to change. That's not something you can shut off if you've ever been in love. We've worked on it little by little. It's not easy. The main thing for me is that he's at peace."
But this same quote was shared by Rolling Stone in 2012. It came from a previous interview that aired on OWN network three years after the public assault.
TMZ has since deleted their version of the article, though other sources have aggregated their audio clip.
Rihanna also claimed to be single in the interview. "He's in a relationship of his own. I'm single but we have maintained a very close friendship ever since the restraining order has been dropped. We've just worked on it, little by little, and it has not been easy. It's not easy."
After her 2012 comments about Brown, in which Rihanna spoke kindly of the musician, she's changed her tune. In 2015, she told Vanity Fair her prior comments about Brown came from a place of love and a need to protect him from criticism.
"I was very protective of him," she said. "I felt that people didn't understand him. Even after... But you know, you realize after a while that in that situation you're the enemy."
She continued. "And if you put up with it, maybe you are agreeing that you [deserve] this, and that's when I finally had to say, 'Uh-oh, I was stupid thinking I was built for this.' Sometimes you just have to walk away."
Other concepts Rihanna and Oprah touched on in the "new" interview, which took place in Rihanna's hometown of Barbados, talked about Rihanna embracing her sexuality, learning important lessons from beloved family members and her strong support system throughout times of turmoil. One major topic at the start of the conversation is the death of Rihanna's grandmother, who passed away in 2012.
Updated 09/02/2020 at 3:30 p.m.: This article was updated to include mention of the podcast's updated cation.