No Signs of Terrorism in German Car Attack That Killed 1 Pedestrian, Injured 2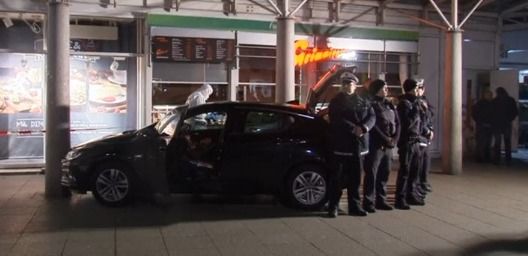 A man drove into a crowd standing by a bakery in the southwestern German town of Heidelberg on Saturday, killing one man and injuring two other pedestrians, but a police spokesman said there were no signs that it was a terrorist attack.
"There are no indications of a terrorist background," spokesman David Faulhaber said, adding that he could not comment on the possible motives for the attack.
A 73-year-old German man died in hospital after the attack. Police said the two other people who were injured—a 32-year-old Austrian man and a 29-year-old woman from Bosnia and Herzegovina—received hospital treatment but were later discharged.
The suspect was seen getting out of the car with a knife and was later tracked down to near a swimming pool.
He is now in a hospital in Heidelberg having been shot by police while being arrested, leaving him seriously injured, police said. Regional newspaper Rhein-Neckar-Zeitung said he was not fit to be questioned.
Investigations by the public prosecutors' office in Heidelberg and the town's criminal police were continuing, police said.
Rhein-Neckar-Zeitung cited police as saying the suspect was a young German man. The newspaper said the suspect had stopped at a red traffic light and when it turned green put his foot down before hitting the group of people at high speed and smashing into a pillar.
The German authorities are on high alert after a failed Tunisian asylum-seeker drove a truck into a Christmas market in Berlin on Dec. 19, killing 12 people.
No Signs of Terrorism in German Car Attack That Killed 1 Pedestrian, Injured 2 | World