'No Time To Die' Character Ranking: Who Shone the Brightest in the Latest Bond Movie?
It's been proven time and time again over the years, James Bond is nothing without a solid group of supporting characters.
The heroes and villains seen in the latest Bond movie, No Time To Die, endure mixed fortunes when it comes to leaving an indelible mark on audiences. There are fifteen core cast members within the movie, some returning and some making their first appearances in the franchise.
There are some spoilers ahead as we look at and rank the best and worst characters featured in Daniel Craig's final Bond movie, No Time To Die. This list will start with the worst and work down to the best.
15. Lyutsifer Safin (Rami Malek)
Safin is a classic Bond villain to a tee. He's been wronged, he's got an evil plot, and like many before him, and quite problematically, he's got a facial deformity.
Safin's motivation is never really made clear and Malek's dulcet tones make his performance more boring than menacing. He's so unintimidating that even a little girl seems indifferent about his presence in the movie.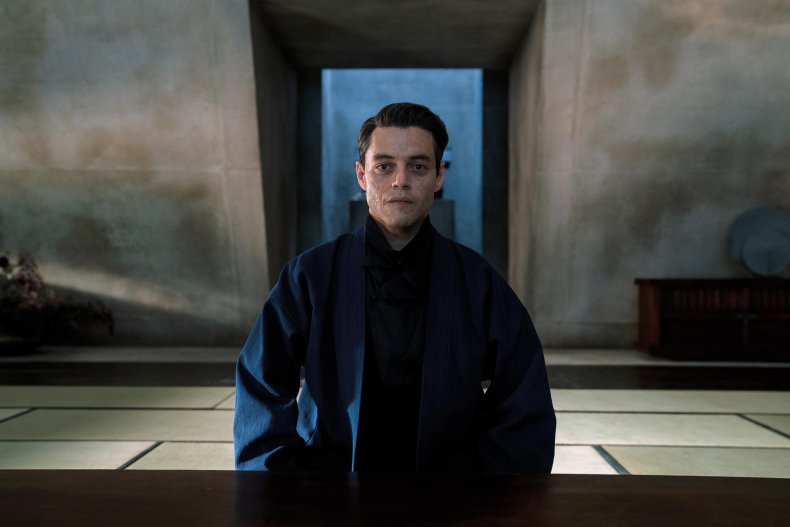 14. Bill Tanner (Rory Kinnear)
Kinnear returns as Tanner for the fourth time in the Bond franchise, but unfortunately this is his least eventful appearance yet.
His low ranking is by no means a reflection of Kinnear's acting abilities, more a reflection on his lack of activity on screen.
13. Ernst Stavro Blofeld (Christoph Waltz)
Whether you loved or loathed Waltz' classic Bond villain performance in Spectre, he's back again, albeit briefly in No Time To Die.
Despite remaining incarcerated in a London prison, Blofeld seems to be back pulling the strings with some early signs of genius. The character's resolution ends with a whimper, though in an unsatisfactory conclusion which spanned a movie and a half. Say what you will about Waltz in the role, you'd expect bigger things from a character that is a franchise legend.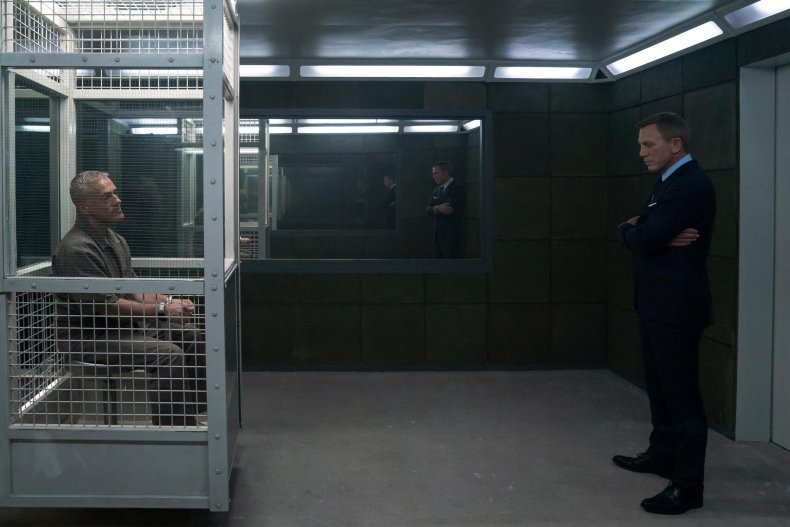 12. M (Ralph Fiennes)
M, or as Bond affectionately calls him, Mallory, returns for his third outing as the head of the Secret Intelligence Service. He's integral to the plot of No Time To Die but gets away quite lightly with a internationally-scaled blunder.
Fiennes performs admirably as M once again but can't recreate the impact he made in Skyfall.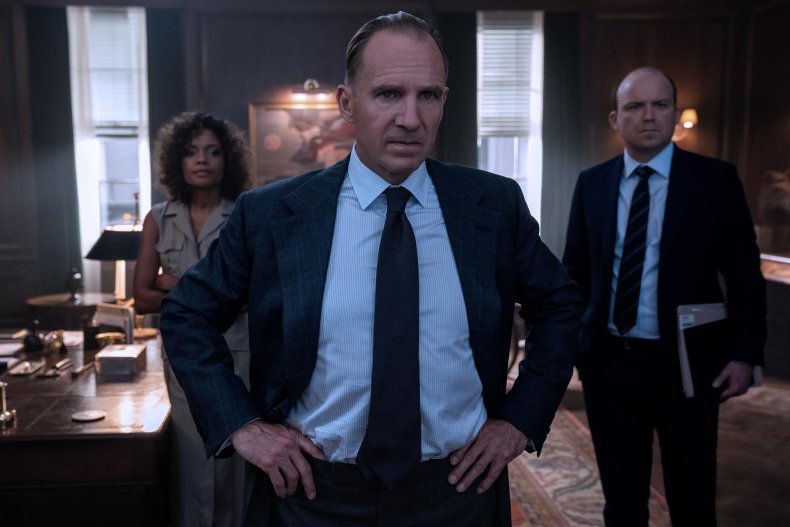 11. Madeleine Swann (Léa Seydoux)
One of the only "Bond girls" to make it to a second movie, No Time To Die spends a lot of time focusing on the back story and exploits of Swann.
An opening flashback sequence shows the character's promise and undoubted capabilities, but she rarely gets to showcase it as she's too often resigned to being Bond's sidekick and love interest.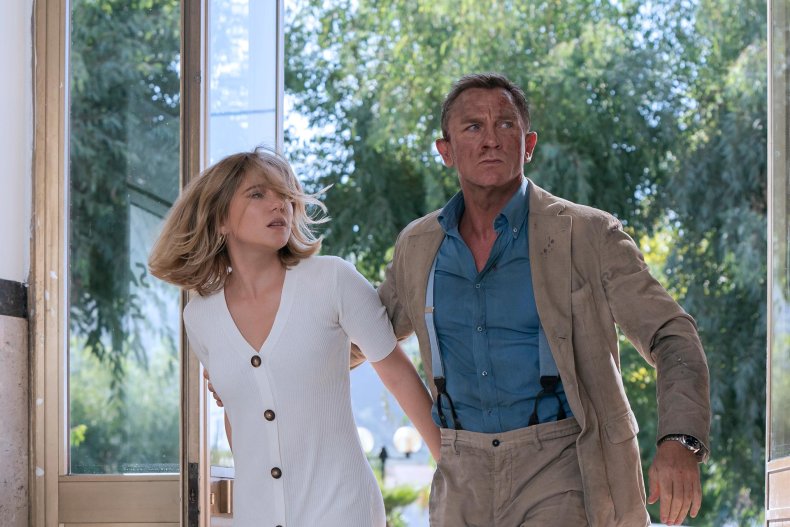 10. Eve Moneypenny (Naomie Harris)
A steady performance from Harris as the classic character Moneypenny. Welcoming Bond back to MI6, she tells him secrets the rest of the organization try to keep from him.
This 21st century iteration of Moneypenny has been involved with plenty of action in the past, so it's a shame we don't get to see her out in the field in No Time To Die.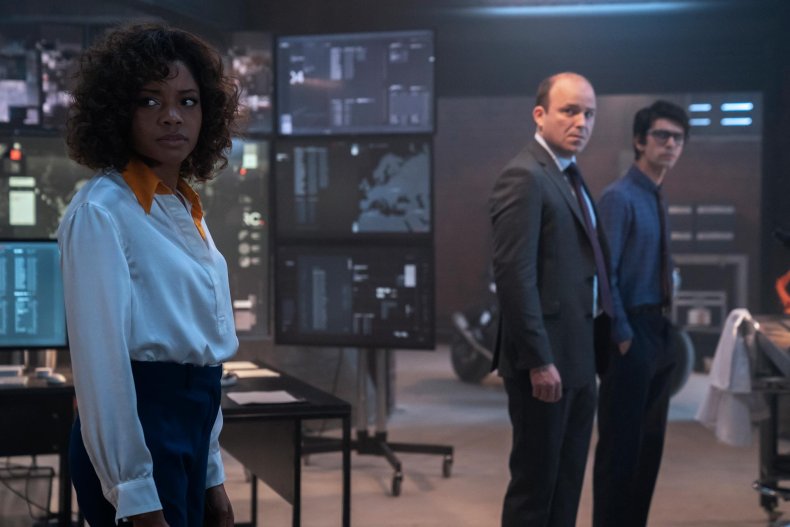 9. Primo (Dali Benssalah)
As a villain's henchman, Primo has tough acts to follow with the likes of Mr. Hinx, Jaws and Oddjob with their memorable quirks. Primo's special eye is somewhat notable but its potential is never truly realized.
Primo's own gimmick proved to be his downfall as James Bond's gadget, conveniently purpose-built for fighting Primo, proves deadly.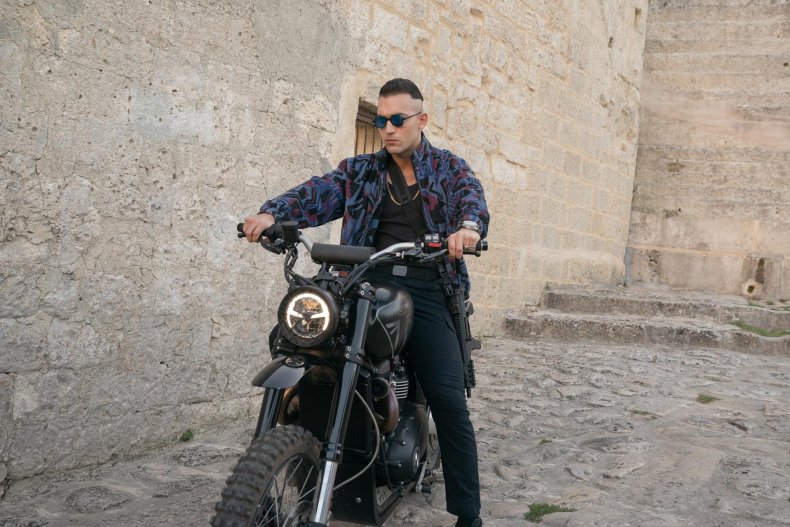 8. Mathilde & Dou Dou (Lisa-Dorah Sonne)
This scene-stealing character manages to stay adorable and unflappable despite the deadly antics surrounding her.
Together with her stuffed animal Dou Dou, Mathilde wanders around a Bond villain's lair and manages to survive longer than any henchman ever could. A threatening ultimatum by the villain Safin provides no conflict either, as she escapes her captor and dawdles off screen.
7. Q (Ben Whishaw)
The home life of Q is explored in No Time To Die, creating another layer to a character who, thanks to Wishaw, already had more depth than you'd expect.
Seeing him prepare for a date, with his sphinx cat roaming the house, provided a welcome reprieve from the action of No Time To Die. On mission, Q once again proved himself to be a loyal and important ally to Daniel Craig's James Bond.
6. Nomi (Lashana Lynch)
Initially ruffling the feathers of James Bond, and most likely the audience, Nomi's tough exterior slowly chips away to reveal a witty, generous agent.
She more than displays her capabilities as a spy, besting Bond and wiping out dozens of henchmen with ease throughout No Time To Die. There will no doubt be calls to see Lynch reprise her role as Nomi in future movies.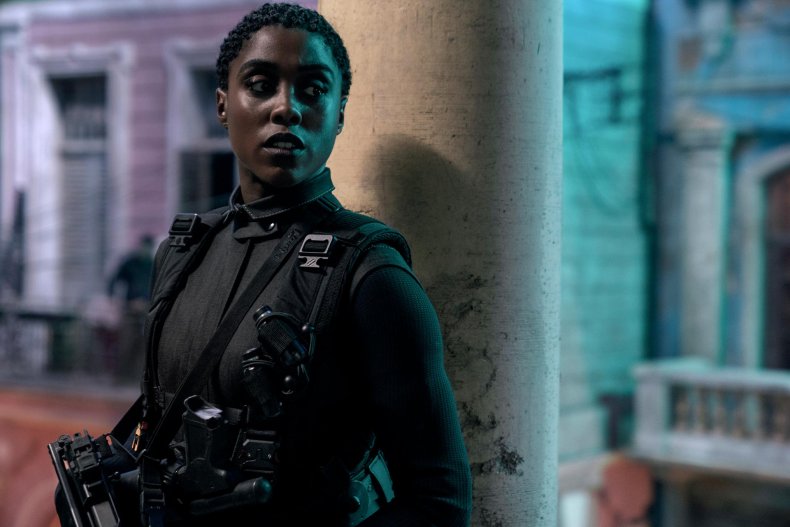 5. Logan Ash (Billy Magnussen)
A character that provides something of a pit stop plot-wise, the small screen time Magnussen has as Logan Ash is used effectively.
Arriving as a smiling idiot, he proves himself to be a formidable and ruthless agent. His demise is satisfying but it would have been nice to see more of what this character was capable of.
4. Valdo Obruchev (David Dencik)
The over-the-top performance of David Dencik may irk some viewers but he was undoubtedly a welcome comic relief in many scenes. Starting his journey as a lowly scientist who's bullied by his colleagues, mustachioed Valdo bumbles his way through No Time To Die, making it further than anyone could have expected.
Dencik delivers his lines with a thick Russian accent and a gleeful tone which means even though he's supposed to be evil, the audience still enjoy spending time with him.
3. James Bond (Daniel Craig)
While the quality of his movies may have varied, Daniel Craig has been a consistently solid performer throughout his 007 tenure, and No Time To Die is no different. Under the direction of Cary Joji Fukunaga, Craig once again walks a terrific line between tough and tender.
Destructive as ever, there isn't a foe Bond can't outsmart, outfight or outmaneuver. His heart is the biggest thing tested in No Time To Die but Bond even manages to conquer that too.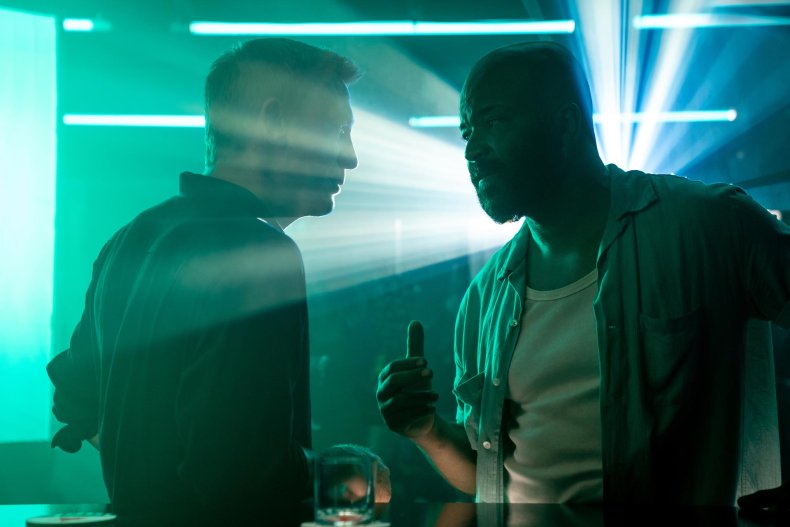 2. Felix Leiter (Jeffrey Wright)
Making his first appearance in a Bond movie for over 13 years, Wright makes a welcome return to this talented cast of characters. The closest thing Bond has to a friend outside of work, Felix and 007 buddy up in Cuba before inevitably things go awry for the pair.
Between Casino Royale, Quantum of Solace and No Time To Die, CIA agent Felix has always been found close to a bar or extravagant location, making the spy life look more glamorous than even Bond does.
1. Paloma (Ana de Armas)
From a franchise veteran to a debutante, Ana de Armas makes perhaps the biggest impact as a fresh-faced bubbly character in a grizzled hardened franchise.
Teaming up with Bond in a covert mission in Cuba that required them both to be dressed to the nines, she holds her own as an amateur spy who may know more than her persona lets on. Paloma used her quick-thinking to save the day and rescue an operation that looked doomed—she's another character that surely has a future in the 007 movies.
As they complete their mission, she even receives a notable glowing review from James Bond himself for her performance.