No Town Is Safe From Marie Kondo In Her New Netflix Series 'Sparking Joy With Marie Kondo'
In the past years, Marie Kondo has brought joy, impeccable organization and wholesome change to homes all over the world. Now, she's committed to changing the routines of an entire town.
Netflix announced a new show from the best-intentioned organizational expert on Tuesday and is currently asking for small-town nominations.
The show, Sparking Joy with Marie Kondo, is not yet in production. Instead, there's an open casting call for American towns that would like to be featured. An organizational makeover of the town will include places like the Mayor's Office, classrooms, local restaurants, community gardens, fire stations and more. It seemingly aims to focus on shared community spaces that can be improved for the betterment of the entire town.
Kondo is wildly famous for her books The Life-Changing Magic of Tidying Up: The Japanese Art of Decluttering and Organizing and Spark Joy: An Illustrated Master Class on the Art of Organizing and Tidying Up. She also has a third book, Joy at Work: Organizing Your Professional Life, scheduled to be released on April 7.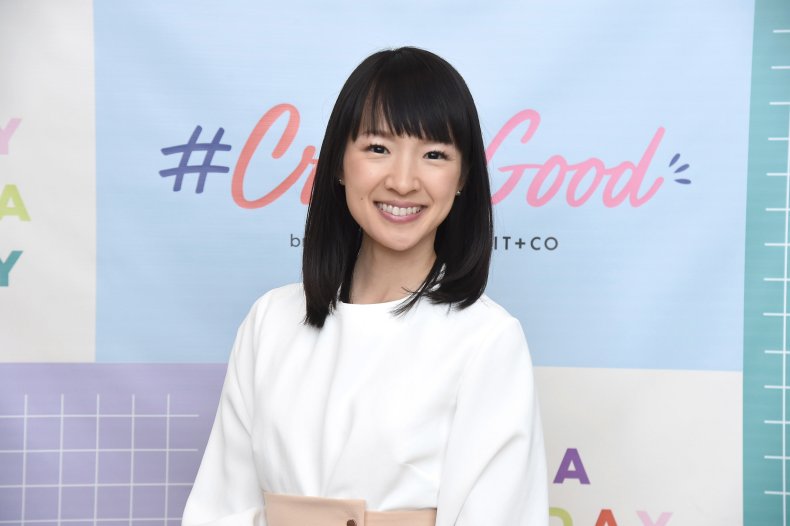 In addition, Kondo is already known on Netflix. Her series, Tidying Up with Marie Kondo, debuted its first and so-far only season in 2019. The reality series episodes showed Kondo infiltrating the homes of frustrated and emotional Americans, who had trouble organizing and rejuvenating their homes the way they wanted to.
Similar to an interior design show, Kondo took the reins and helped families clear their lives of clutter in the shape of her personally-created cleaning technique. The multi-step process showed the heart of many clutter issues usually comes from emotions attached to objects, and a need to let go. Each episode was fueled with heartfelt content and joyful recipients who were seemingly able to start life anew with a more organized routine.
Sparking Joy with Marie Kondo can be expected to have a similar, positive aura. It isn't the only show on Netflix that aims to bring joy to a whole community. Queer Eye, which first aired in 2018, has proven to be similar. The show allows individuals to get in touch with their true selves through home design, makeover and self-reflection, which sometimes poses a new positivity to their towns and recreational spaces.
Those interested in submitting their town for consideration can fill out the application here, as long as they're over 18. The detailed application asks for details about each town, including what types of struggles the town has faced (like natural disasters or poor infrastructure, the application lists.) It also asks about historical events and local heroes.
The show is not yet filming, as much of the production industry is halted as COVID-19 spreads through America.