'No Trick or Treat': Georgia Sheriff Puts Halloween Warning Signs Outside Sex Offenders' Homes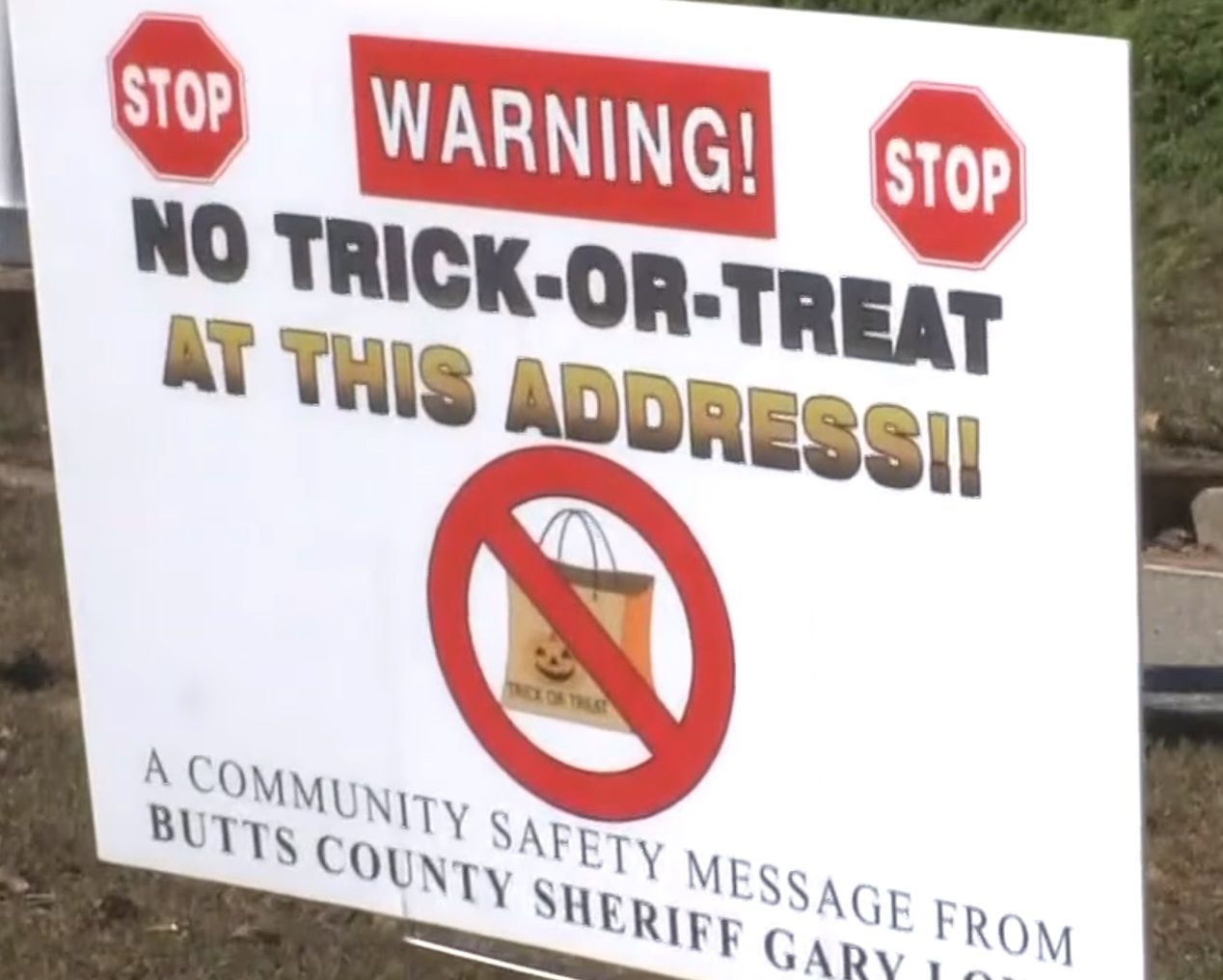 A Georgia sheriff has put up signs in the yards of registered sex offenders over the Halloween period, warning children and their parents not to go trick or treating at the addresses.
Butts County Sheriff Gary Long told deputies to put up the "no trick or treat at this address" signs on his patch after interpreting state law as meaning it is his duty to explicitly alert the public to where local sex offenders are.
"Georgia law is very, very clear," Long told 11Alive.
"It doesn't say that the sheriff can or the sheriff may, it says the sheriff shall. And it says that the sheriff shall in fact notify each community of the presence of sex offenders."
Long said that "for years and years" the "big challenge" area deputies faced was thousands of children congregating in a central square for an event on Halloween.
But as that is not happening this year, he has put up the signs because he is concerned that those children will now go knocking door to door instead to trick or treat their neighbors.
In Butts County there are over 50 registered sex offenders, 9News reported, of around 31,500 across the whole state of Georgia.
"There are some sex offenders that are not happy," Long told 9News.
"But I'm not in the business of making them happy. I'm in the business of keeping safe communities and making sure that our children are protected."
Elsewhere in Georgia, sex offenders in one city will be sent to the council chambers on Halloween night and locked up on the orders of the mayor.
Grovetown Mayor Gary Jones announced that all sex offenders on probation in his city would be housed in the chambers.
"In order to ensure the safety of our children, all sex offenders (on Probation) in the City of Grovetown (area) will be housed in the Council Chambers on Halloween night from 6pm-9pm," Jones wrote on his Facebook page.
"There are approx. 25-30 offenders and they will be overseen by the GA Dept. of Community Supervision District 10 (4 officers) and accompanied by one Grovetown officer."
In a response to one person who questioned whether any specific incident prompted the decision, Jones called it a "precautionary action" run by the Georgia Community Services Probationary Department.
Betsy Bishop, a Grovetown resident, told local television station WRDW/WAGT-TV the action "puts my mind at ease a lot."
"He is doing a good job if he does get them off the street for Halloween," Bishop told the station.