A law banning unvaccinated children from Italy's schools has come into force, following months of debate over compulsory vaccination in the European nation.
The BBC reported parents could be fined €500 ($560) if their children turn up at school and they cannot prove they have been vaccinated. Children under the age of six years old can be turned away from school under the new law.
The Lorenzin law, named after former Italian Health Minister Beatrice Lorenzin, stipulates that students must be vaccinated against a range of childhood diseases including chickenpox, polio, measles, mumps and rubella before attending classes.
Under national law, children between 6 and 16 years of age cannot be banned from attending school. However, parents face fines if they failed to provide the correct certification before March 11.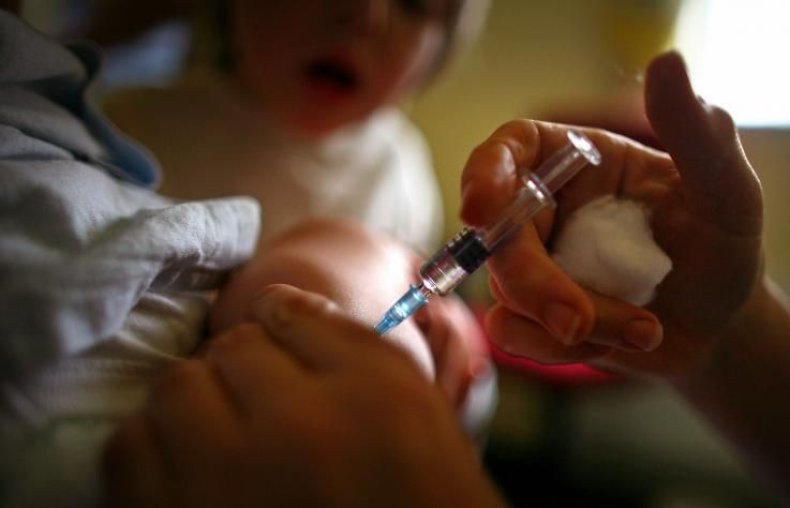 According to Italy's Republica newspaper, in Bologna, one of the first authorities to report on the suspensions, 300 children out of 5,000 have been found not to have the correct vaccinations. Elsewhere in the country, some areas are allowing more time for students to get their paperwork in order despite the official deadline.
Italy's Health Minister Giulia Grillo, from the country's populist Five Star Movement (M5S), has said the rules are simple. "No Vaccine, no school," she said
This apparent simplicity follows months of confusion. In 2015, M5S, an anti-establishment populist party, campaigned to ban vaccinations. The party cited a "link between vaccinations and specific illnesses such as leukemia, poisoning, inflammation, immunodepression, inheritable genetic mutations, cancer, autism and allergies," for their policy, according to The Guardian.
However, in the face of the second largest outbreak in Europe, M5S and its far-right government ally, Lega, have reversed their stance, endorsing the mandatory vaccination law drafted by the previous government. It "is a law that, at the time of approval, we criticized for several reasons," Grillo wrote on Facebook following her endorsement.
The U.S., like Europe, has seen a sharp rise in preventable childhood illnesses, fueled by the anti-vaccination movement. The extent of the crisis, following a measles outbreak in the Washington State, led Governor Jay Inslee to declare a national emergency in January this year.
The rise in instances of measles, which was announced to have been eliminated in the U.S. in 2000, has been attributed a growing movement of skepticism surrounding vaccinations, associated with unfounded and debunked claims linking vaccines to childhood autism.
According to the Centers for Disease Control and Prevention, measles can lead to dangerous complications, especially for small children and babies. The disease, which can be prevented at a rate of 93 percent through the MMR vaccine, can lead to pneumonia, brain damage and, in some cases, death.